How's it hangin'? The mystery of the 13 at Busch Gardens Tampa is slowly unveiling itself. A few weeks ago, they started opening the door and revealing the 13 different evils that guests would be encountering this year at Howl-o-Scream. #12 – The Hangman has been revealed.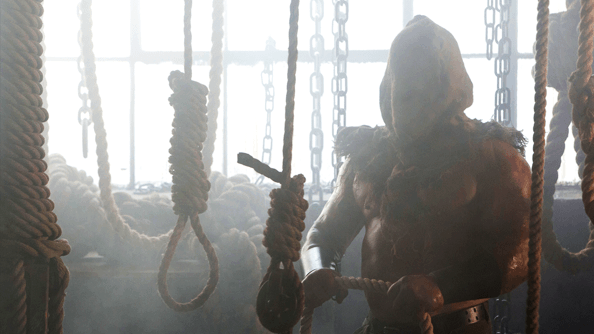 Meet #12 The Hangman. People who have disappeared and escaped tell tales of torture and torment. You're his next victim of torture because you've taken one wrong turn too many. Now you're stuck in the darkness alone in silence.
The Hangman joins The Possessed, The Hunter, The Butcher, The Banshee, Voodoo Queen, The Surgeon, The Cannibal, and The Clown.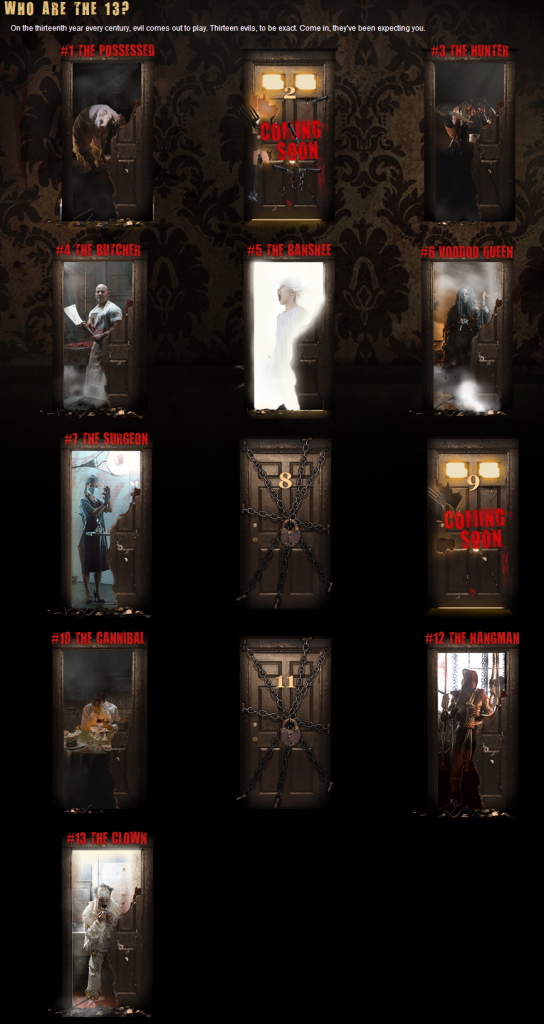 Only four doors remain left to open with #2 and #9 coming next.
Get social with us!
Follow us on Twitter @BehindThrills and like us on Facebook @BehindThrills.
For more information about Howl-o-Scream at Busch Gardens Tampa, visit the official website by clicking here.