Jack and the gang are back at the Haunted Mansion at Disneyland and to the surprise of many park guests, Jack has a few brand new tricks in his bag. This year is a very special year for The Haunted Mansion Holiday. Not only is it the 20th Anniversary of The Nightmare Before Christmas, but this year marks the 13th year of HMH. What sort of surprises does Jack have in store? The changes are noticeable from the exterior of the mansion itself. A brand new sign has appeared with the slogan "Celebrating 13 Frightfully Fun Years".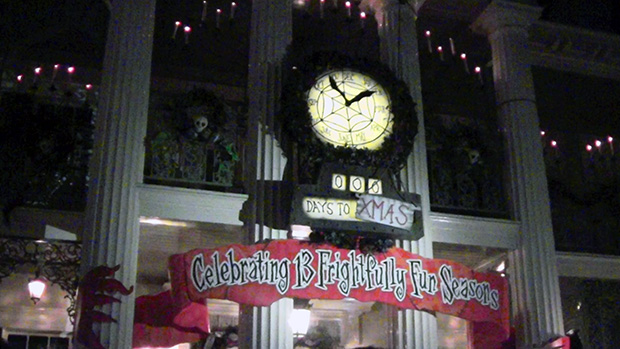 You can experience the full 2013 ride in the video below.
[youtube=http://www.youtube.com/watch?v=nPrgvtgEbVc]
If you are a fan of all things spooky you know that the number 13 is very significant giving a wonderful reason to perform a tech upgrade to the mansion. The first major enhancement since 2003 when they added the Oogie Boogie Audio Animatronic figure to the end of the ride. Inside of the portrait gallery guests would see the stained glass motif has been added to the upper-most scrim of the stretching room. This allows for a brand new shattered-glass effect and a wonderful new CGI reveal to Jack Skellington.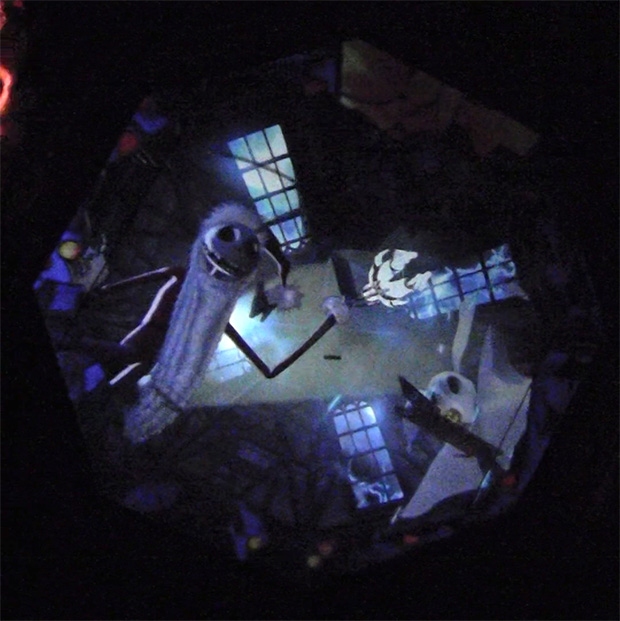 Just beyond the stretching room, the portrait gallery now features Zero, Jack's ghost dog/reindeer flying through each painting.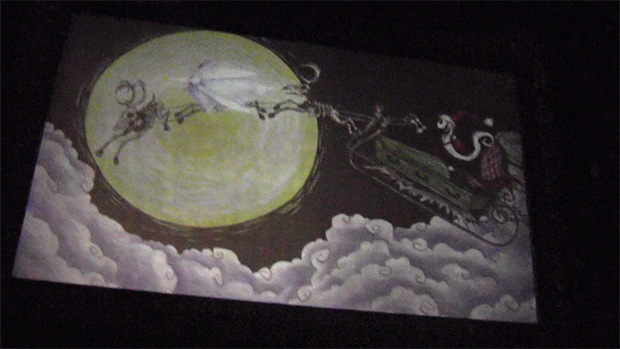 Another new addition (which changes every year) is the giant gingerbread centerpiece inside of the main ballroom of the mansion. This years has an advent calendar theme and is the biggest version of the gingerbread house that HMH has ever had, and did I mention that it is a real gingerbread house and it smells unbelievably good when you pass through that scene.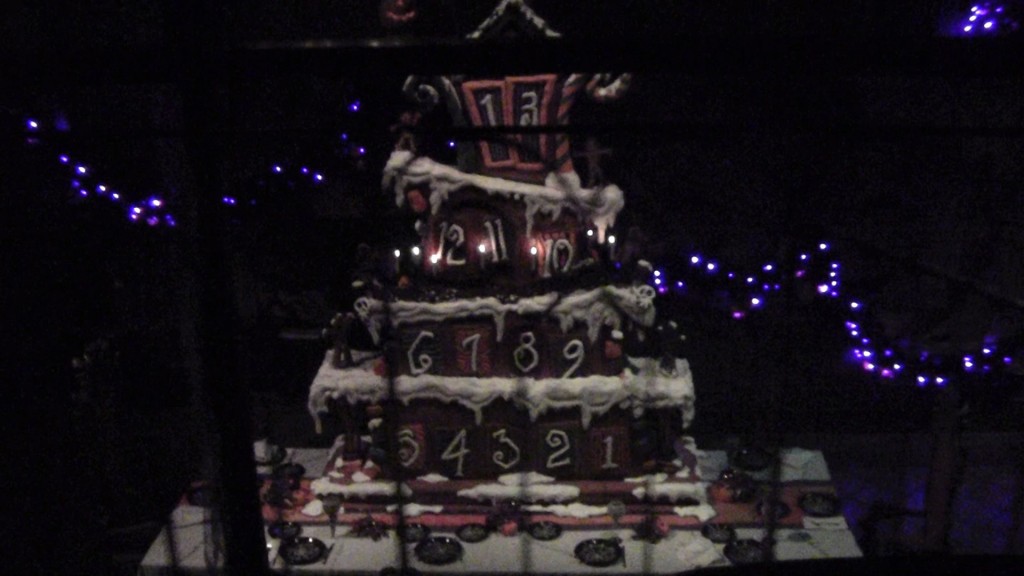 The rest of the ride after that point is seemingly the same with a few minor tweeks here and there that most park guests wont notice from year to year. The new additions add a whole new dynamic to an already popular seasonal ride. The line never dropped below 60+ minutes while we were visiting the park, and it will likely be that way for the rest of the year.
Be sure to stay tuned for more spooky updates as we get closer to haunt season! Be sure to follow along with us on Twitter @BehindThrills for the latest updates!
Haunted Mansion Holiday will continue throughout the rest of the year, and returns every September, just in time for Halloween!
For more information about Disneyland, including tickets, visit the official Disneyland website by clicking here!