SeaWorld will be celebrating 50 years in 2014 between their parks in Orlando, San Antonio, and San Diego. Sea of Surprises is a year and a half long celebration that will begin on March 21, 2014 that will hold surprises, new attractions, celebrations, and more! SeaWorld announced today they would be featuring the Sea of Surprises in the 87th annual Macy's Thanksgiving Day Parade that is held in New York City.
'A Sea of Surprises' float will feature sculptures of Sea Turtles, Penguins, Fish, and Killer Whales among many of the amazing sea creatures that will be on this beautiful 32 foot-long float. Check out the concept art for the float.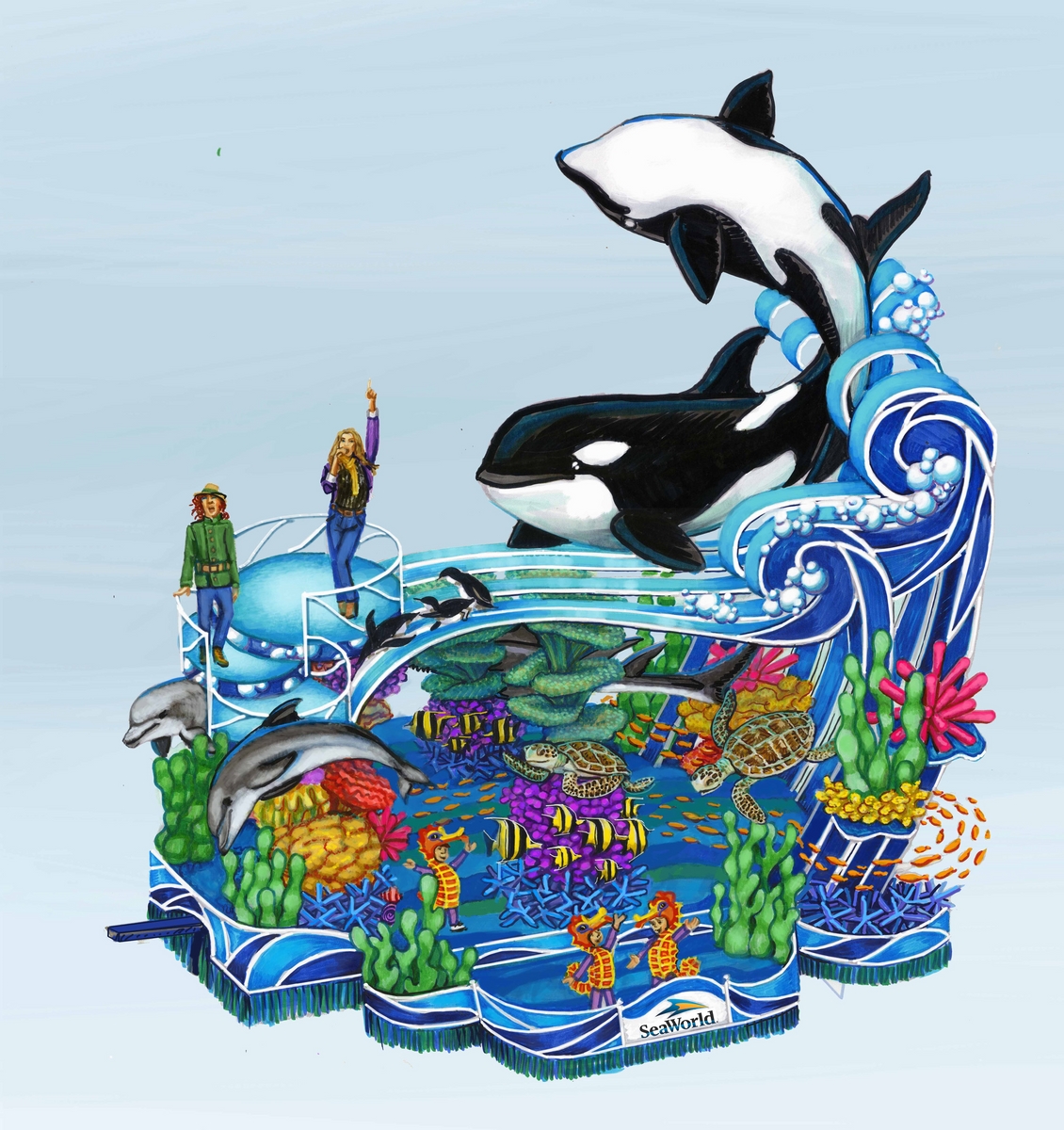 "We are thrilled to debut our SeaWorld "A Sea of Surprises" float in the Macy's Thanksgiving Day Parade as a tribute to SeaWorld's 50th celebration," said Jim Atchison, President and CEO of SeaWorld Parks & Entertainment. "Next year the parks will commemorate this milestone with a year-long celebration at the three SeaWorld parks in San Diego, Orlando and San Antonio. We hope this festive float represents the fun, inspiration and surprises that guests will find during a visit to SeaWorld."
The float will take spectators on an extraordinary undersea journey with rolling ocean waves, the gentle movement of swaying kelp, and more. The float will also feature the iconic Shamu, who will be 27 feet tall above the millions of parade watchers that will line the streets of New York City.
For more information about SeaWorld, visit the official website by clicking here.
SeaWorld San Diego celebrates its official 50th Anniversary next summer, 2014 with a complete overhaul of the park's main entrance plaza.
Get social with us!
Follow us on Twitter @BehindThrills and like us on Facebook @BehindThrills.
Need to get tickets? Click the banner below to get your tickets today!