Those piggies never saw this coming, an all new Angry Birds experience is coming to Thorpe Park this May. The new experience will feature several rethemed attractions as well as a few all new experiences to create an all new land. The all new theme park area at Thorpe Park is the latest in a series of attractions inspired by the popular game franchise.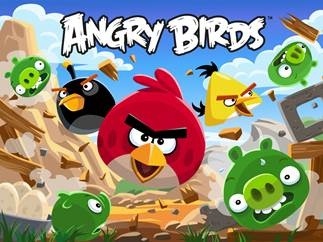 Angry Birds Land at Thorpe Park will blend existing attractions with all new experiences to bring the world of egg stealing piggies and angry battling birds to life like never before. While Angry Birds attractions have been built in other parks, Thorpe Parks attraction will be the first to feature the all new Angry Birds 4D. The new attraction will be a ten minute animated film, featuring high impact special effects.
"We are very excited to be working with Rovio, and we see this as a long term strategic partnership with great benefits to both parties." Said Mark Fisher chief development officer for Thorpe Parks parent company, Merlin Entertainment "THORPE PARK Resort is the UK's Thrill Capital, and we believe the ideal environment for 'Angry Birds' 4D and theme park debut! Its young adult and family visitors are the core target audience of the Angry Birds franchise and no one is better placed than Merlin to capture the fun and humour of this fantastic IP – not least because most of my Magic Making colleagues are already great fans!"
The all new attraction is expected to open in May of 2014, and will be the first of what the two companies will be many more attractions. Currently the only North American attraction to feature Angry Birds is The Kennedy Space Centers Angry Bird Experience, which features educational games and activities. The Angry Birds will hit the big screen in 2016 with their first, feature length animated film.
Be sure to keep checking back for more theme park updates. Also be sure to follow along with us on Twitter @BehindThrills for the latest info.
For more information about Thorpe Park, including tickets, visit the official website by clicking here!