Falcon's Fury at Busch Gardens Tampa is going to change the way that you see drop coasters…really, quite literally. The all new tower will take guests 335 feet into the air, turn them on their faces…and drop them. The new drop tower isn't open to guests yet, but Busch Gardens Tampa has given us a front seat view of what it's like to drop face down over 300 feet.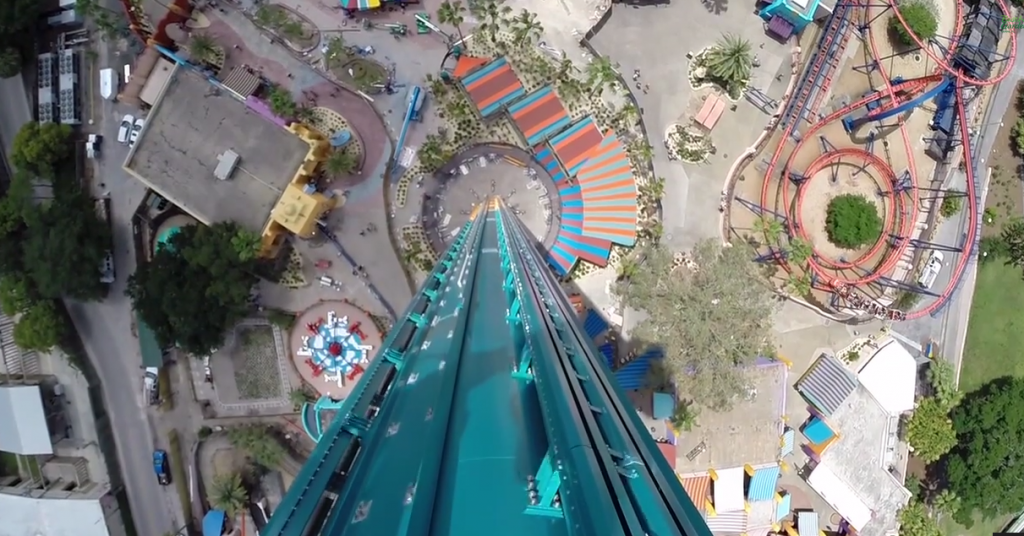 At 335 feet tall, Falcon's Fury is the tallest freestanding drop tower in the world. Sure there are the cookie cutter "drop of doom" rides at other parks, but Falcon's Fury stands out as being the only drop tower in the world to take riders and turn them 90 degrees so that they are sitting in a face down position.
Video-Get an early ride on Falcon's Fury at Busch Gardens Tampa
What do you think? Can you brave to dive with the Falcon's or will you stay on the ground with the chickens? Falcon's Fury was originally slated to open May 1st, but construction delays have pushed it back a little bit. There is no official date on when we can expect to see Falcon's Fury open as of yet, but videos like this are a good sign that it could happen soon.
Falcon's Fury is the centerpiece of the all new Pantopia. The all new land mixes storytelling with animals for a magical and one of a kind experience.
Stay tuned for more from Busch Gardens Tampa, and be sure to follow along with us on Twitter @BehindThrills for the latest updates!
For more information about Falcon's Fury at Busch Gardens Tampa, including tickets, visit the official website by clicking here!