Food to Try, Our Favorite Drinks, Roller Coasters, NEW Haunted Experiences, and all the info you need!
HOWL-O-SCREAM is here! A personal favorite; this Florida Halloween event is back with six spine-chilling scare zones, five hair-raising haunted houses, and four elaborate productions! Plus, the already-incredible lineup of roller coasters and rides at the theme park. Check out the offerings below in a handy guide, and check out our do-not-miss offerings!
Busch Gardens Tampa Bay's Howl-O-Scream takes place on select nights from Sept. 8 through Oct. 31, 2023, beginning at 7pm. Busch Gardens Tampa 2023 Howl-O-Scream Printable MAP, Rides, Haunted Houses, Experiences.
---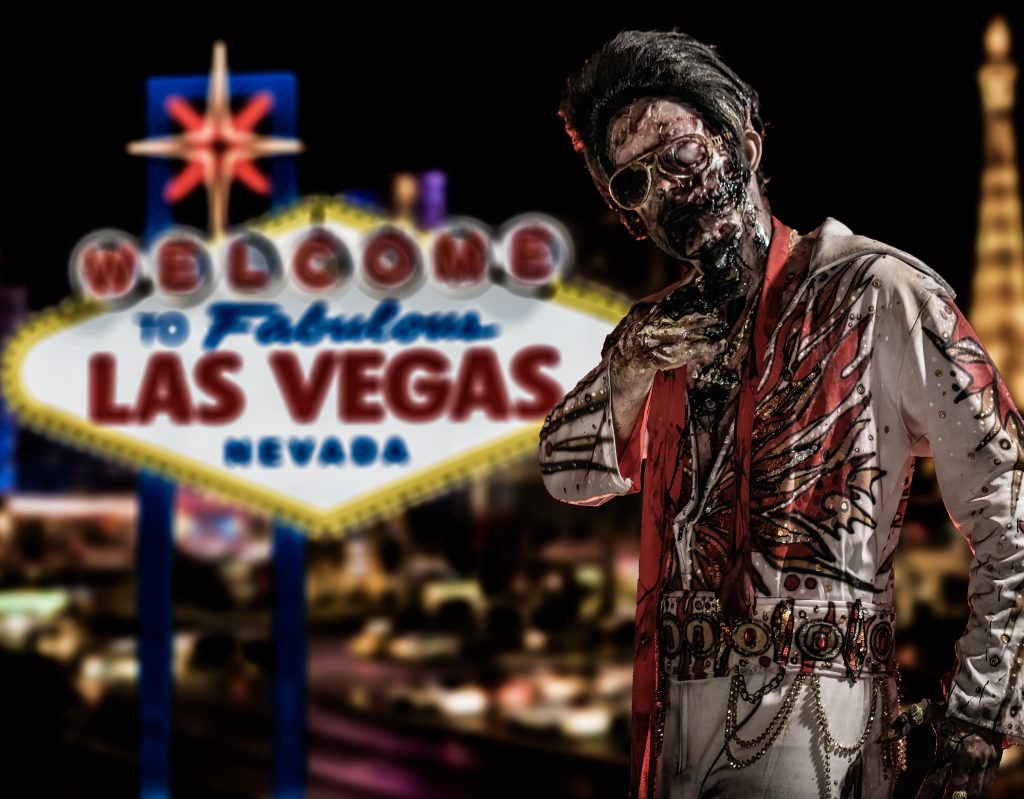 ---
HAUNTED HOUSES:
All-New –

D.H. Baggum's Circus of Fear:

Come one, come all, to the most terrifying show you've ever seen. D.H. Baggum brings you all his monstrosities that are sure to make your spine tingle and your blood run cold!
Reimagined –

The Forgotten: Uprising:

Be Brave. Be Fearless. Survive the Night. Rise up against the vampires before they take back the city and kill every human in their way.
New Scares –

Stranglewood Estate:

Ms. Stranglewood is back for more haunts and has something sinister waiting behind every corner. Once a lively home filled with laughter and lavish parties is now filled with darkness and the spirit of evil. Welcome back to the Stranglewood Estate.
The Residence: Home For The Holidays: The Residence is making a haunting return— but things are definitely not as merry as they may seem.

Witch of the Woods:

The Witch is back, and just as wicked as ever. Curiosity has brought many travelers into this dark forest, but only bone-chilling stories and dying screams make their way out. With each step deeper into the woods, the prospect of survival quickly fades as demonic disciples hunt wandering intruders through their abandoned village.
SCARE ZONES:
NEW!

Big Ed's Demolition Derby:

Step into the twisted and adrenaline-fueled world of Big Ed's Demolition Derby. He has pulled together some of the roughest, toughest, and meanest baddies from all over Howl-O-Scream and brought them here to compete— but there's always room for some surprise guests. Step up and see how long you can survive and navigate this automotive nightmare.
NEW!

Sin City Zombies:

On the outskirts of the Vegas strip lies a rundown motel, home to some of the best entertainers to ever live, and overrun by zombies who run rampant. Try your luck and hope your number wins because this is one town you don't want to lose in.

Raven's Mill:

Within the walls of the cornfield lies a horrific nightmare you cannot awaken. The scarecrows of Raven's Mill are ready for you.

Beyond the Veil:

The dark fairies and orcs are dying for you to experience the depths of their magically sinister forest. Think you have what it takes to go beyond the veil?

The Junkyard:

You'll find more than spare parts as you rummage through this surly scrap site. Will you make it out in one piece or be devoured by the haunted rubble?

The Shortcut:

Cutting through the cemetery may seem like an easy way out, except when the corpses rise from the ground only to drag you back into their graves with them.
RIDES:
NEW! Serengeti Flyer: The world's tallest & fastest ride of its kind.

Iron Gwazi:

Iron Gwazi takes thrills to new heights, plunging riders from a 206-foot-tall peak into a 91-degree drop and reaching top speeds of 76 miles per hour.

Tigris:

Catapult through an exhilarating array of looping twists with forward and backward motion and breathtaking drops.

Cheetah Hunt:

Triple Launch roller coaster manufactured by Intamin AG.

Falcon's Fury:

Extreme drop tower with tilting seats that have you facing straight down while you drop.

Cobra's Curse:

A spinning roller coaster, can you escape the curse?

Montu:

One of the best Inverted Roller Coasters in the World, feel the power and speed of Montu.

SheiKra:

200 ft from the sky, 90° straight down – ride this extreme roller coaster if you dare.

Kumba:

This legendary Florida steel coaster ride is known for its ROAR and its interlocking corkscrews.
---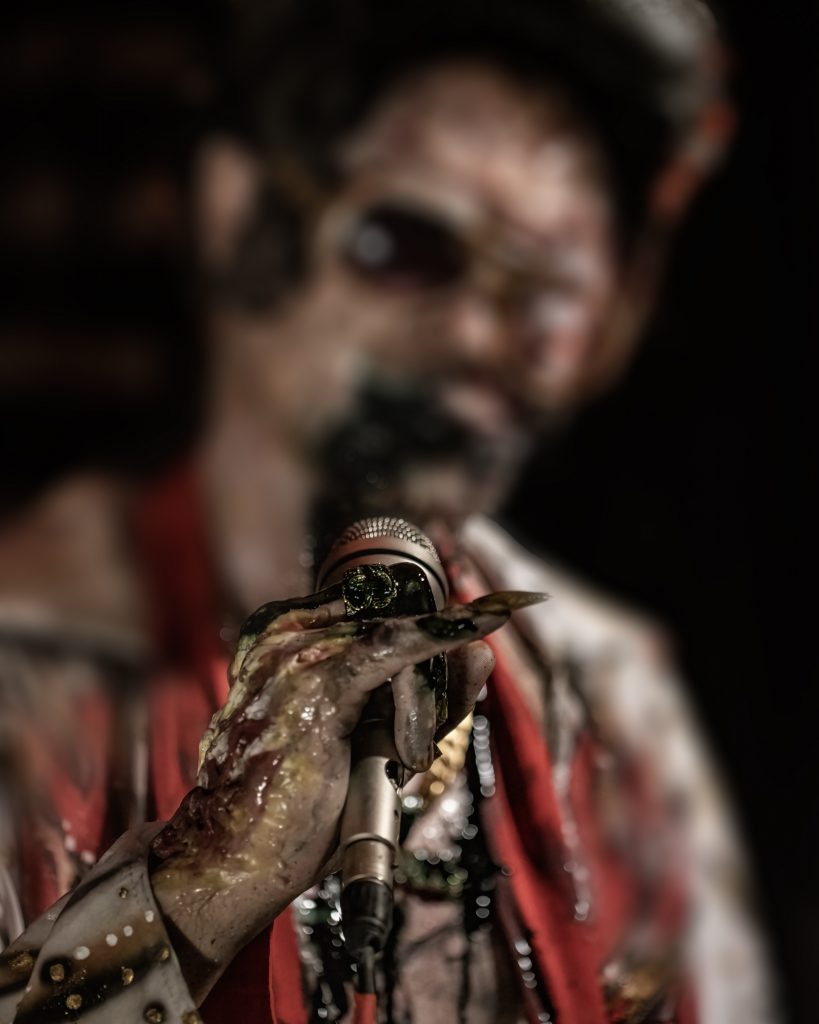 ---
ENTERTAINMENT:
Rock the Grave

, Performing live at the

Festival Fields Stage

. an explosive, high-energy live stage show that merges the worlds of alternative and classic rock and pop hits into an unforgettable experience.
Showtimes: 11:00 or 11:30 (check daily show schedule.)

The Rolling Bones at Dragon Fire Grill

: Rising from the grave, this year's Howl-O-Scream sees the return of this high-energy and pulse-pounding live musical performance.


Showtimes: (Subject to Change) 8:00, 9:00, and 10:00

Cirque X-Scream at the Stanleyville Theater

: Death-defying acts and stunts in this incredible show.


Showtimes: (Subject to Change) 7:30, 8:45, and 10:15

All-New

"Scare-E-Oke"

experience at Gwazi Plaza. Guests can select their song of choice and take a memorable photo of their experience.


Showtimes: Ongoing through 11:00

At the

Coke Canopy; "Raveyard

:" Guests can dance the night away until the clock strikes twelve, featuring an electrifying atmosphere with music and specialty cocktails.


Showtimes: Ongoing
UPGRADES & TICKETS:
Evil Upgrades Provide the Best Way to Experience Howl-O-Scream:
For the most avid Howl-O-Scream fans, Front Line Fear passes are the best way to access all five haunted houses. For extreme fans, a Front Line Fear Extreme pass provides access to all haunted houses in addition to providing front-of-line access to Busch Gardens' roller coasters including Iron Gwazi, North America's tallest and the world's fastest and steepest hybrid coaster, and Serengeti Flyer, the world's tallest and fastest ride of its kind. Front Line Fear passes start at $69.
Now through Aug. 20, guests can save up to 65% on admission tickets. To purchase tickets and evil
upgrades such as Front Line Fear passes, exclusive tours, and many other experiences at this
year's Howl-O-Scream, guests can visit HowlOScream.com.
Parking at Busch Gardens for Howl-O-Scream starts at $30, and benefits for Silver, Gold, and Platinum Pass Members including free parking and discounts on food and merchandise still apply for Howl-O-Scream Tampa Bay. Parking may be purchased in advance for the event on the Upgrades Tab.
Just for being a reader here at Behind The Thrills, or a viewer of AmusementInsider, we offer our fans discount tickets at no extra cost to you! Check out the current discounts for Busch Gardens, or all the area's theme parks.
---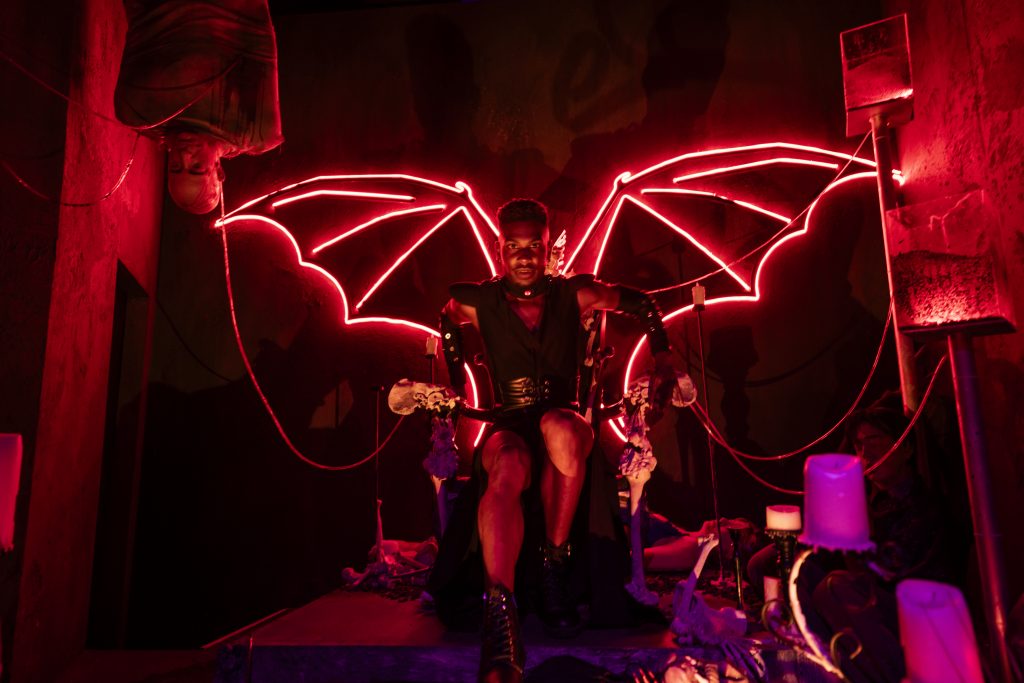 ---
Don't-Miss Food & Drink!
We've had the chance to sample some of the incredible food and drink offerings that are showcased at Howl-O-Scream, exclusive to the event, and our favorite food and drink items are below:
Raven Roadkill Slider: Smoked and Pulled Chicken, Pepper Slaw, and Siracha Aioli.
Buffalo Chicken and Philly Cheese Steak Egg Rolls: The Buffalo Chicken was our favorite choice!
Gin Makes Me Sin: Gin, Hibiscus & Pink Lemonade Mixed Drink
Cold Blooded Chiller Blood Bag Cocktail: Apple Vodka, Blackberry Brandy, Fruit Juice & Mint, served in a Blood Bag
---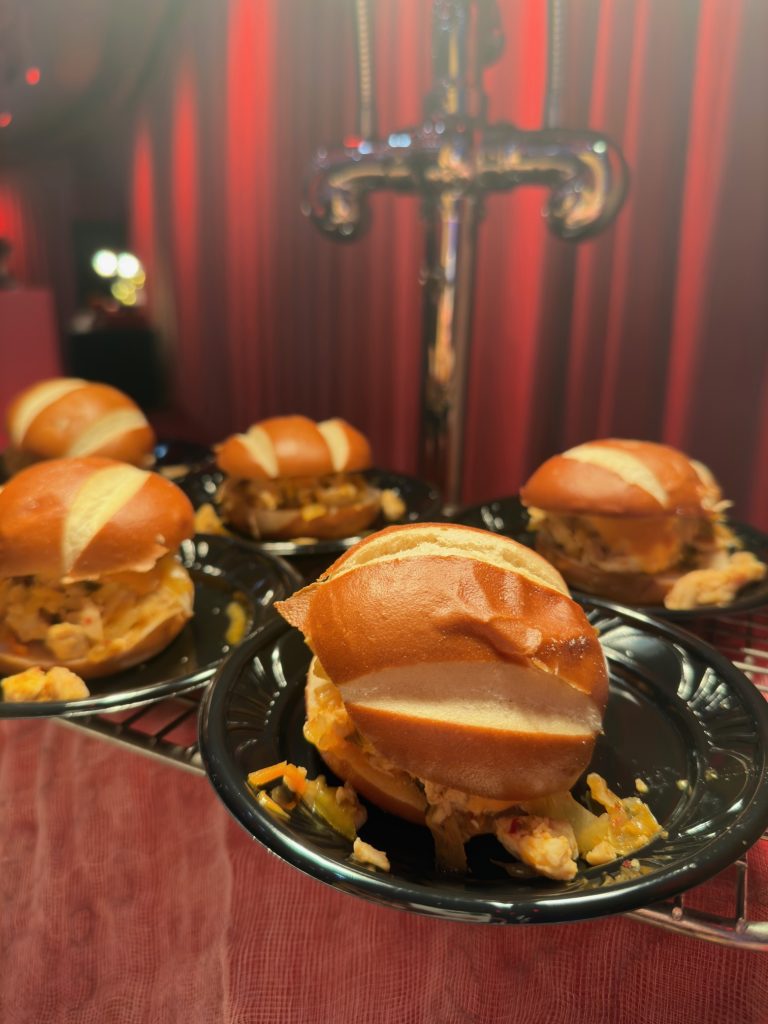 ---
Enjoy one of the many themed bars throughout the park for some liquid courage and a sinister snack.
Raveyard, located at the Coke Canopy; the Christmas Bar in Pantopia; the Blood Bar in Stanleyville, (between Sheikra and The Shortcut); and the Stranglewood Bar, at the Moroccan Palace (near Cheetah Hunt's tallest point.) Food and drinks are also located at the many permanent restaurants, such as Serengeti Overlook, Dragonfire Grill, Zagora Cafe, and Springs Taproom. Howl-O-Scream MAP.