Look out Disney, a bunch of A-holes are making their way to the parks this July…and no we don't mean unruly tour groups! The Guardians of the Galaxy are making a landing at both Walt Disney World and Disneyland to give guests a huge sneak peek of the all new film. The all new film is an all new Marvel adventure, which marks the first time that Marvel will be featured inside Walt Disney World!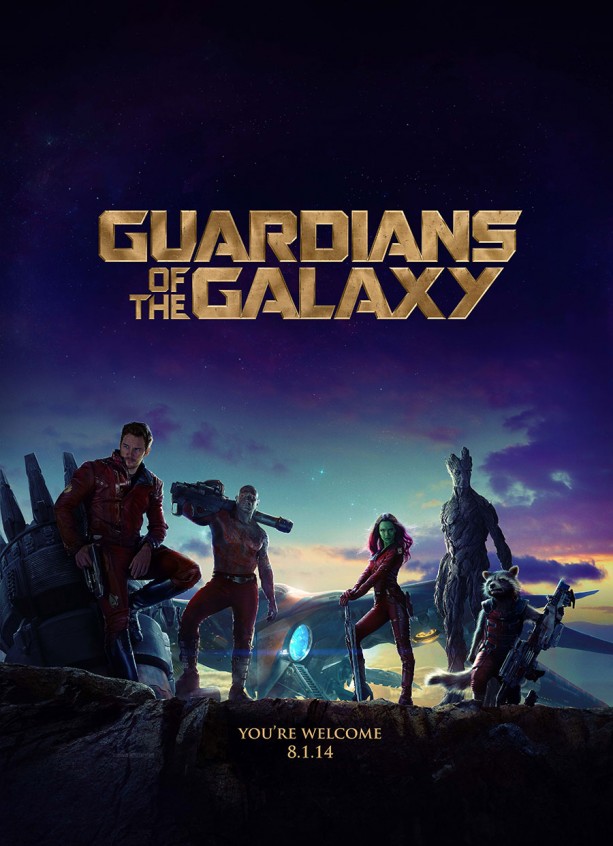 The all new film will get a special sneak peek treatment, similar to what Disney's Maleficent received earlier this year. The new extended look will be available only for a limited time, beginning July 4th. The film is based on the comic series of the same name, and will see the most out of this world adventure featured by Marvel to date.
Guests at both Walt Disney World's Hollywood Studios, and Disneyland Resorts will get to experience a huge extended 3D preview of Guardians of the Galaxy.
In Disneyland, guests will get a preview in the theater where Captain Eo is normally shown. In Walt Disney World, guests will see the film at the ABC Sound Studio.
Guests were treated to a special showing of Maleficent before that film hit theaters. This marks the first time that Marvel characters have been represented inside a Walt Disney World theme park. While merchandise and monorails have been used outside the parks nothing has been seen inside the parks, until now.
Stay tuned for more from Disney parks, and be sure to get social with us on http://facebook.com/behindthrills and follow along with us on Twitter @BehindThrills for the latest updates!
For more information about Disney's Hollywood Studios, including tickets, visit the official website by clicking here!