Universal Studios Orlando seems to be getting a lot of love right now. They are, after all, undergoing one of the biggest transformations that the resort has ever seen. However, it pales in comparison to what is going on at the Universal park that started it all. Universal Studios Hollywood isn't undergoing an expansion, but an evolution. We take a look this week at the latest in the massive transformation that the park is currently undergoing.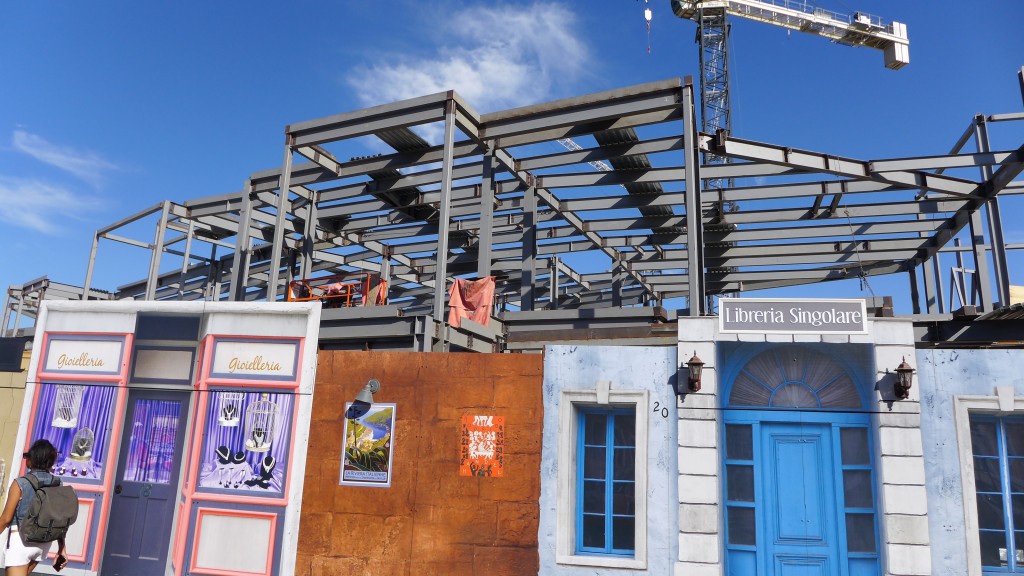 Springfield
New steel is showing up on a daily basis for the huge Springfield expansion which is poised to open next summer. This will be a completely new design unique to Hollywood and feature over a dozen different iconic facades from the TV show. While Universal Orlando opened their version of Springfield in the summer of 2013, the Hollywood version promises to be much larger, and have a different variety of restaurants and attractions.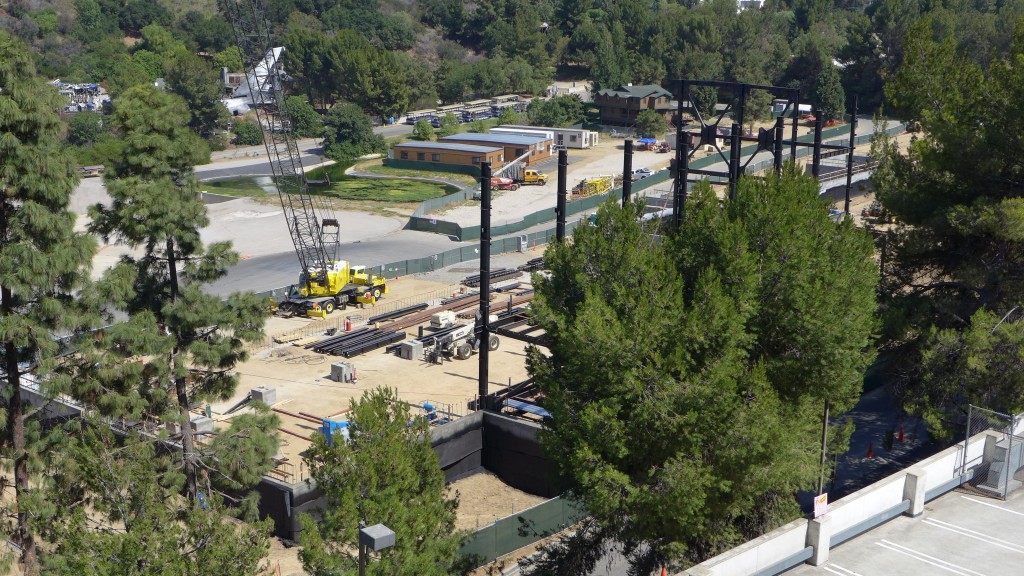 FAST & FURIOUS: SUPERCHARGED
Also opening next year is Fast&Furious:Supercharged, an all new section of the mega popular Studio Tour. Construction is kicking in to high gear on the newest tour, which will include animation themed to Fast and the Furious. No words yet on exactly what this will feature, but expect it to be very similar to King Kong 360:3D with some practical effects. FFSC will not be the only addition to The Studio Tour next year. It will also undergo a complete transformation for a night time version, which will include new lighting, and tributes to Universal Monsters. The new addition will make the night tour a completely different experience from the night tour.
Wizarding World of Harry Potter – Hogsmeade
In 2016 Hollywood gets its first taste of Harry Potter magic with the opening of the Wizarding World of Harry Potter. Construction has really started to ramp up and new steel is going up every hour for this huge project. This will be very similar to what Orlando has already opened in 2010, and what Japan will be opening in July. The rumored attractions for this version of the Wizarding World are Harry Potter and the Forbidden Journey, Hogsmeade Village, Flight of the Hippogriff kids coaster, Three Broomsticks and Ollivander's Wands.
Video-Take a construction tour with us around Universal Studios Hollywood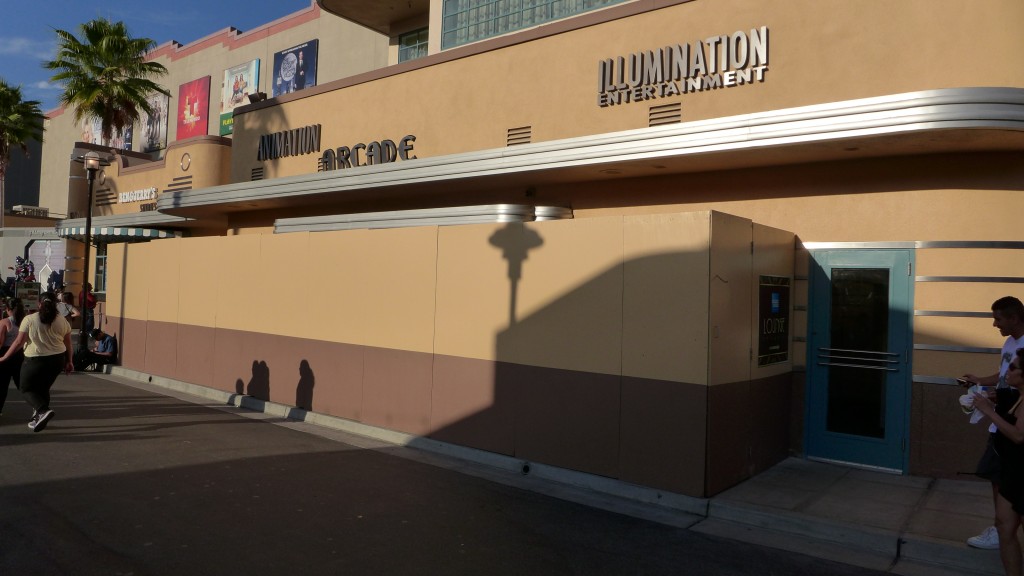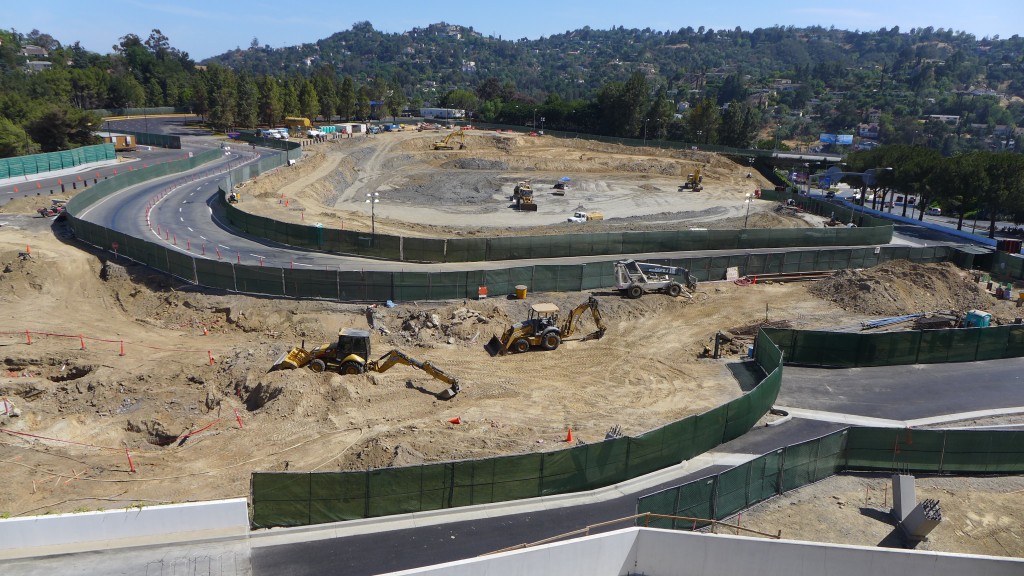 Miscellaneous construction
On the lower lot the old arcade location is being converted into a Starbucks. Starbucks is taking over the theme park world with many new versions of the coffee chain being added to many parks in both California and Florida. Recently the formerly abandoned Fung Lum Restaurant has been demolished and the site is currently being prepped for some sort of addition. According to the NBC Universal Evolution Plan this location could be utilized for the first Universal branded Hotel on property. The site is extremely small so it's unclear how the designers will go about tackle the task, however the team is known to work wonders with small amounts of space. Also part of the Evolution Plan is the construction of 2 brand new parking structures to help accommodate the masses of crowds expecting to visit the small park when Harry Potter opens.
Slideshow-Check out even more pictures from around Universal Studios Hollywood
Click here if you can't view the slideshow
Summertime is in full swing in Southern California, which means that it gets hot! One of the best ways to beat the heat is to get completely drenched on Jurassic Park: The Ride. During the summer the park turns up the water effects from soak to drench.
Video-Get drenched on Jurassic Park:The Ride

Our final look at Universal Studios Hollywood is from the Waterworld Stunt Show. Waterworld is a high octane stunt show, where the action never stops. While the action never stops, sometimes things get missed and technical difficulties arise. We happened to be able to catch one of those times.
Video-Cast rolls through technical difficulties in Waterworld Stunt Show

If you've seen the show, then you know what's SUPPOSED to happen. If you haven't seen the show, we won't ruin it for you. However, these things happen, and the crew rolls right on through as if everything is going according to plan.
Stay tuned as we bring you even more from Universal Studios Hollywood, and be sure to get social with us on Facebook and follow along with us on Twitter @BehindThrills for the latest updates!
For more information about Universal Studios Hollywood, including tickets, visit the official website by clicking here!