Today, a group of very excited and passionate Harry Potter fans got quite the surprise from Universal. The Hogwarts Express soft opened, or went into "technical reherals", which allows park guests to experience the attraction before it opens officially to the public. The Hogwarts Express is an attraction that's part of the brand new Wizarding World of Harry Potter – Diagon Alley expansion within Universal Studios Florida. The entire area, The Hogwarts Express, is slated to open on July 8th.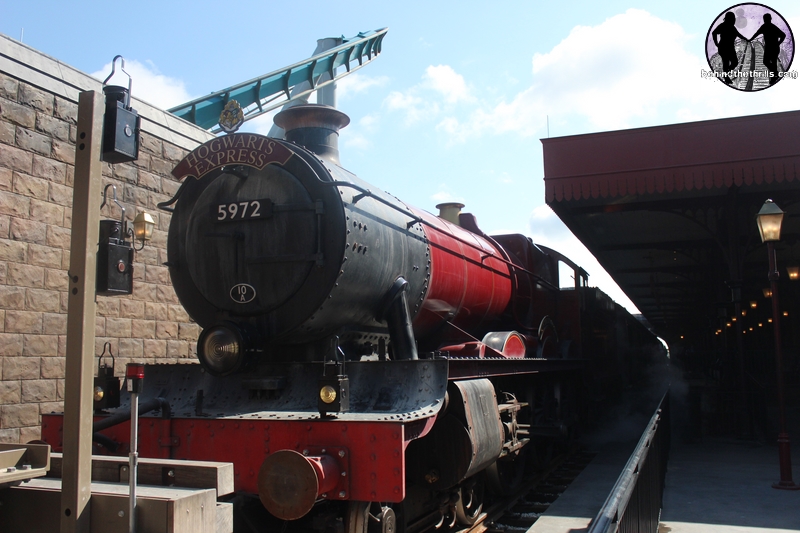 Just moments before opening the  gates to the Hogwarts Express, Universal Orlando took a moment to acknowledge those who were on "PotterWatch" by giving them a little bit of a heads up that the Hogwarts Express would be opening via Twitter:

Hey #Potterwatch, are you here today? We keep hearing a train whistle. It's probably nothing 😉 pic.twitter.com/kdaOhEsbHJ

— Universal Orlando (@UniversalORL) July 1, 2014
Universal not only opened the Universal Studios side of the attraction, but they also opened the Islands of Adventure side of the attraction. With both sides open, guests can travel from Islands of Adventure to Universal Stuidos and vice versa. Guests are encouraged to ride the Hogwarts Express in both directions if possible as the experience going from London to Hogsmeade differs from the journey from Hogsmeade to London.
Video: Round Trip on the Hogwarts Express

Many guests and fans were extremely excited and pleased that Universal Orlando soft opened The Hogwarts Express. Check out some of their reactions:
As am added bonus for park guests, Universal Orlando has confirmed that The Hogwarts Express will be opening during limited periods through July 7th. If you didn't get a chance to experience the Hogwarts Express today, there's always the rest of this week!
Diagon Alley (which includes the many shops, restaurants, and Harry Potter and the Escape from Gringotts) have yet to soft open to the public as of yet. Soft openings are unannounced and are not guaranteed. It's very well possible that Universal may have a plan to open the rest of Diagon Alley to the public later this week or this weekend just before the official grand opening.
Diagon Alley and The Hogwarts Express will officially open to the public on July 8th.
For more information about Universal Orlando, visit the official website by clicking here.
---
---
---