Have you ever heard a rock band that's fronted by bagpipes? If you haven't, you might have missed your chance as Off Kilter, the rock band with the Scottish band is leaving Epcot to make room for more entertainment options. Off Kilter is one of many long time performers getting the ax to make room for newer entertainment options at Epcot's World Showcase.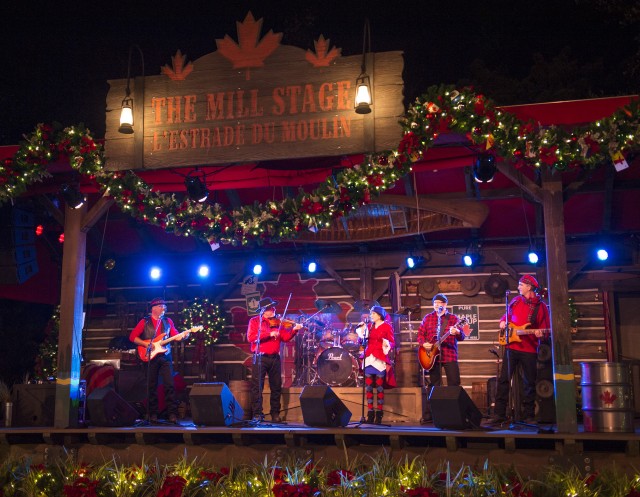 The official Disney Parks Blog confirmed the departure yesterday. Mo'Rockin', Off Kilter, Spirit of America Fife & Drum Corps and World Showcase Players will be leaving to make room for more entertainment options. While a complete list isn't out just yet, what has been released is that the entertainment will be replaced with acts that are more traditional and more authentic to the World Showcase Experience.
Canada will be home to a lumberjack, and log rolling show. Italy will be home to a flag waving performers, and Morocco will bring in a traditional Berber music and dance troup. The United Kingdom has also been confirmed to get an all new Celtic music act, which means that the existing rock tribute band will be leaving.
More will most likely be announced very soon as the acts all around World Showcase are redone and retooled. Why all the attention in World Showcase? Perhaps it's because there are rumors of Frozen coming to the Norway Pavilion, which means a much larger crowd browsing the area. If Epcot can keep the guests in the area by adding fresh new acts, that means more time around the already popular restaurants and drink stands, especially during busy times like Food and Wine Festival.
Stay tuned for more from Walt Disney World, and be sure to get social with us on Facebook and follow along with us on Twitter @BehindThrills for the latest updates!
For more information about the Frozen Special airing September 2nd, visit the official website by clicking here!