Universal Orlando is gearing up for Christmas, just as Halloween is winding down. Universal Studios has opened an all new Christmas Shop that features tons of unique gift ideas, and ornaments, all based around Universal Orlando characters. More importantly,there's been a spotting of the ever elusive Cowfish that has managed to evade guests for an entire summer. We also take a look at some cool Harry Potter merchandise that may make your must have list this Christmas.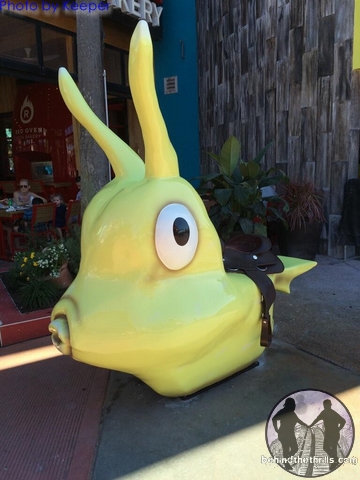 Cowfish at Universal Orlando's CityWalk is just about ready. An amazing new photo op has been installed right in front of the entrance to the restaurant. Guests will want to stop and get their picture on the weird Cowfish thing without a doubt. The restaurant will serve gourmet burgers, sushi, and something they call Burgushi…which is a weird mix of the two. Honestly we can't wait to try it.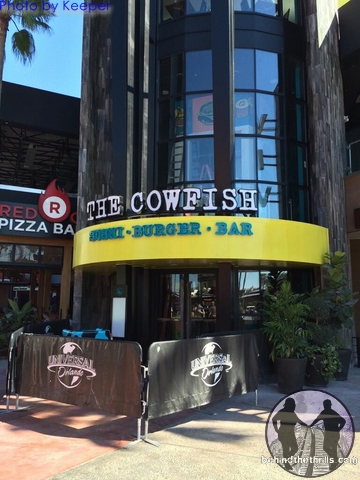 It appears that the outside work on Cowfish is done. Cowfish is the last piece of the CityWalk expansion that was announced last year. It completes phase one of the CityWalk expansion. November 1st, it appears another phase will begin as Nascar Grille will close it's doors for good to make room for an all new CityWalk Venue. No idea exactly what it will be just yet, but some are saying that it's going to be converted into a WWE Wrestling themed restaurant/museum. We'll have to wait and see.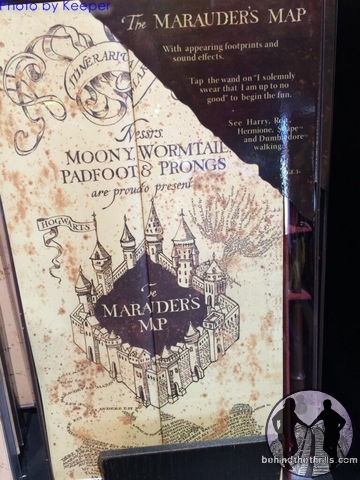 The Wizarding World of Harry Potter has some great new items out. One is the interactive Marauders Map. The map comes with a wand that, when you tap the map, causes footsteps and sound effects to happen. We're kind of bummed that it doesn't work with your interactive wands (at least not that we saw) but still an amazing idea.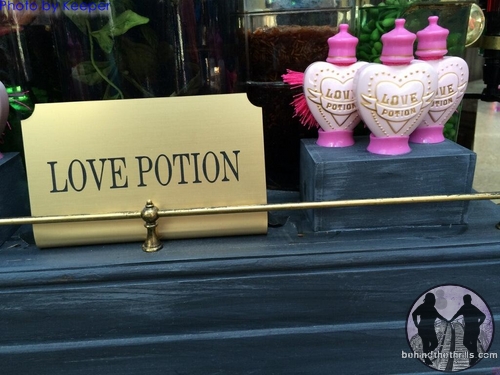 Looking to spice up your love life? Perhaps you're looking just make someone love you? The Gillywater stand in Diagon Alley is now selling Love Potions. It's an all new additive that you add to your water that sweetens it up a bit. It may or may not cause love, as the Ministry of Magic has dulled the effect. Still, romance could be in the air.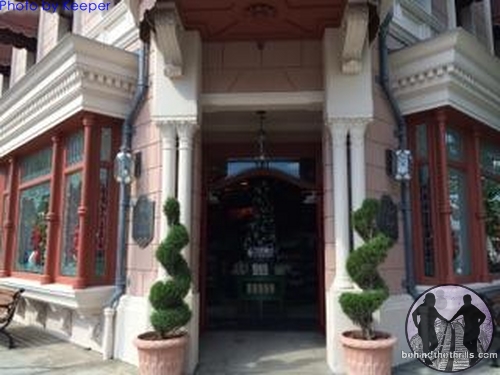 Elsewhere in Universal Studios, an all new Christmas shop has opened. It's right near the entrance to Transformers, and just a hop away from the all new Film Vault Shop that opened earlier this year. The shop features all kinds of new Christmas items based on characters in the parks.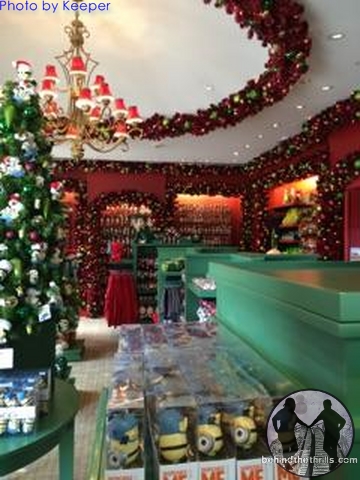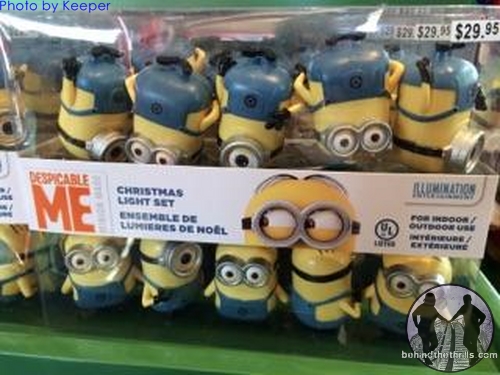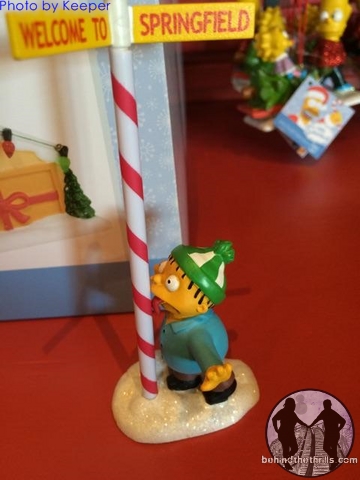 Minion lights, decorations and ornaments make up a lot of the new items. The coolest, and our favorite, is the Simpsons Christmas Village. There's signature figures and models of the buildings from The Simpsons, including a Kwik E Mart. It might be a great new alternative to your typical Christmas village this year.
Slideshow-Check out even more from Universal Orlando

Halloween Horror Nights wraps up this weekend, and Christmas kicks right into high gear. This year Universal Orlando will bring back huge offerings from The Macy's Parade, as well as Grinchmas.
Stay tuned for more from Universal and be sure to get social with us on Facebook, and follow along with us on Twitter @BehindThrills for the latest updates!
For more information about Universal Orlando, including tickets, visit the official website by clicking here!