Have you ever been to a theme park and thought that you'd like to help create the rides and attractions and just run the park in general? While it's not always mandatory to have a college degree to work in the upper level of the parks, it helps. Unfortunately most of the degrees deal with hospitality and business management,  there's not really a degree in theme parks…or is there?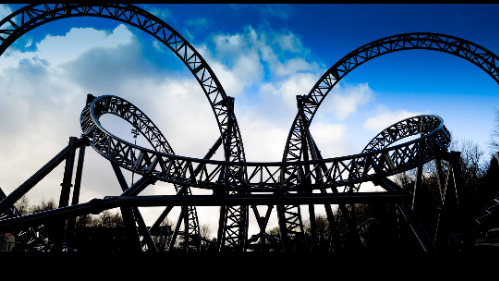 Alton Towers, one the UK's top theme park destinations is teaming up with Staffordshire University to bring a full fledged theme park degree to life. The theme park and the university will offer 20 students the chance to enroll in the  new Foundation Degree in Visitor Attraction and Resort Management at Staffordshire University's Business School beginning in September 2015.
The Foundation Degree combines a two year course, with an 18 week work program in which students will learn about key areas of the business, including operations and commercial management. After they learn in the classroom, they'll have the chance to put what they have learned to use during peak times at Alton Towers.
"We believe this course will offer students an amazing opportunity to develop their career potential to work in the leisure industry, which is an ever growing sector." said Guy Brazier, HR Director for Alton Towers Resort "We've worked alongside Staffordshire University on a number of training and development projects in recent years, but this course is really the culmination of everything we've been aiming for.  It will give those that complete it a credible background that will make them far more attractive to prospective employers and of course we are hoping it will act as a catalyst for our own workforce to support our succession strategy."

"The collaboration builds upon a strong partnership between Alton Towers Resort and Staffordshire University. The Resort already employs many of our students on a part-time basis and we are delighted to be working with them to develop people who will acquire a comprehensive understanding of their business and their business needs through this unique award." Dean of the Faculty of Business Education and Law, Professor Susan Foreman said in a statement.
Stay tuned for more from Alton Towers, and be sure to get social with us on Facebook, and follow along with us on Twitter@BehindThrills for the latest updates!