Over the past weekend we were invited to among the first few people to experience Dig: Escape The Room challenge at Universal Studios Hollywood. The "Escape The Room" concept has been around for some time now where guests are expected to solve a series of puzzles and mysteries and work together to achieve the greater goal of escaping the room before you meet your fictitious death. The concept is now making its way into major theme parks as Universal Studios Hollywood is the first to debut the new experience which is aimed to promote USA's brand new television thriller 'DIG'.
The whole experience will begin when you and 9 other park guests are brought into a dark room in which you will be briefed and shown a small teaser/mood piece for the show itself. After that you're led into the experience itself.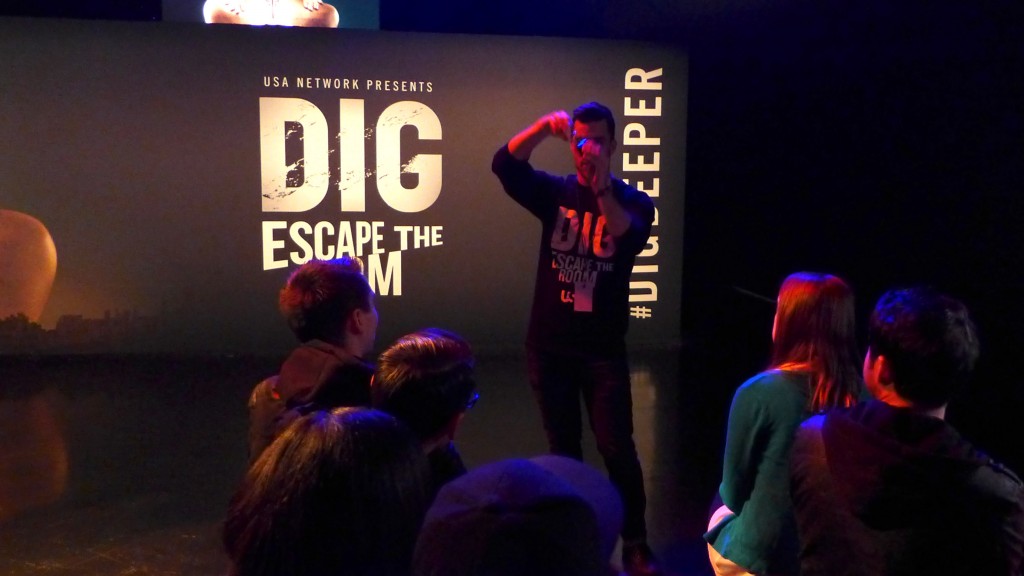 Universal graciously asked us not to spoil or give any of the secrets or spoilers away, but we can give you and idea of what to expect when it's your turn to escape.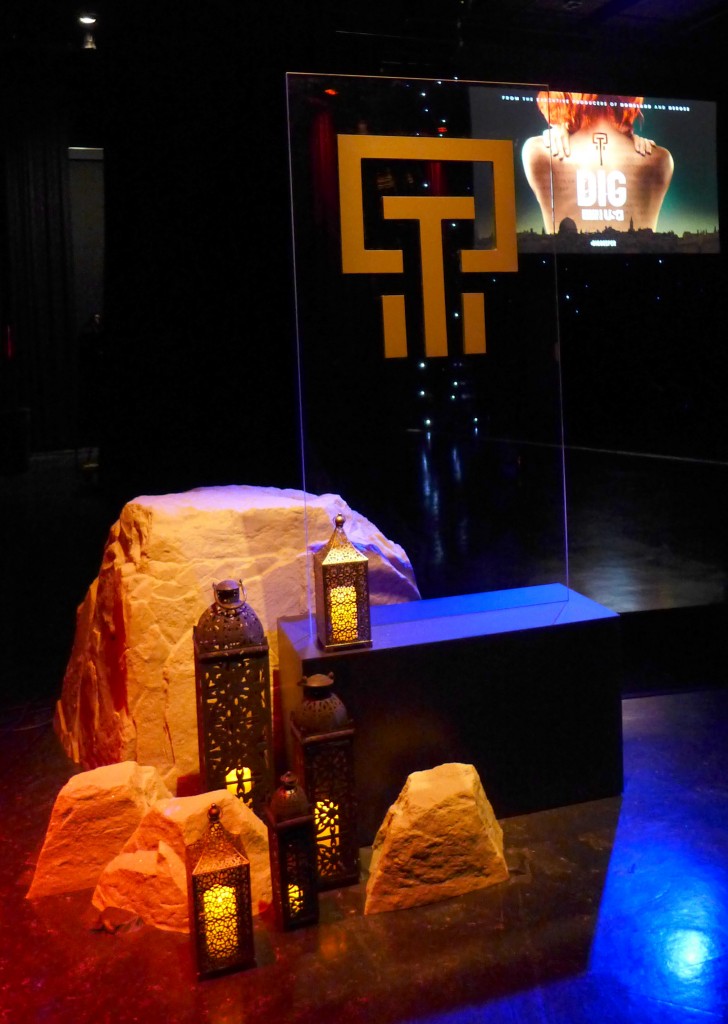 This is a very detail oriented challenge. Meaning you really need to keep your eyes peeled for any little detail. They're hidden well but with the help of every person on your team completion is achievable. During our time in the room we came very close to the end but did not finish because one insanely small detail had been overlooked. Based on our experience, it would seem that the more outgoing and willing to get your hands dirty, the better.
You are locked in the room for a total of 30 minutes and on occasion you are given clues through the use a flat screen monitor which can be very helpful at times when stress levels begin to rise. While the event is aimed towards teens and adults it is safe for the whole family and isn't scary, which seems to be a preconception of many 'Escape the Room' styled exhibits. It's really designed to make you think and access skills in your mind that you may not have though you would ever needed for many a few years. It's overall very well done and VERY fun.
Those who do not escape in time are still left with the chance to take a group photo and walk away with the memory of an awesomely unique event at Universal Studios.
Currently Dig: Escape The Room can be experienced in New York, Boston, Philadelphia, Universal Studios Hollywood and on March 3, also Universal Orlando Resort, and it does come included with the price of admission to Universal Studios, just be sure to secure your spot early.
Slideshow-Check out even more pics from Dig-Escape the Room at Universal Studios Hollywood!

Stay tuned for more from Universal Studios Hollywood, and be sure to get social with us on Facebook, and follow along with us on Twitter @BehindThrills for the latest updates!
For more information including reservations, locations dates and more be sure to visit the official DIG website by clicking here!
For more information about Universal Studios Hollywood, including tickets, visit the official website by clicking here!