Paul Fieg is filming a new Ghostbusters film with an all female cast. That's not the only ghost in the trap, however, as Dan Aykroyd and Ivan Reitman are working with Sony Pictures to film yet another Ghostbusters film before the female lead cast gets into theaters, but they're also working to develop Ghostcorp, which will expand the Ghostbusters Universe even further. So we could be seeing a lot more Ghostbusters on many more platforms very soon.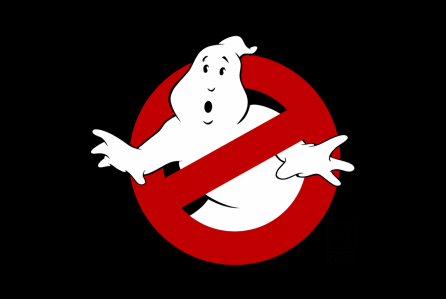 According to Deadline there's a huge movement at Sony to make Ghostbusters a huge franchise, much like Disney has done with Marvel and is currently doing with Star Wars.
The new film will be the first step, and will be a counterpart to the all female film. It will be an action comedy with Channing Tatum attached to star, and the Russo Brothers (the team responsible for Captain America:Winter Soldier) directing, and Iron Man 3 scribe Drew Pearce attached to write.
While many are criticizing the move, and saying that it's just placating the male audience, that is far from the case. The company is so confident in the new film, that the second new film will not only take place in the same universe, but it will be the first step in stretching the boundaries of the Ghostbusters franchise.
To put it in better terms, think of it like the Marvel movies. They are stand alone films, involving superheros, but they all take place in the same Universe where they are all aware of each other. That makes the potential for crossovers huge, and combining different stories, arcs, and a whole world of characters.
Sony, along with Reitman and Aykroyd, are simultaneously developing the Ghostcorp production company. This company will not only produce new movies, but it will also look at a TV series, video games, and possibly even theme park attractions. Yes, Ghostbusters could return to theme parks like Universal very soon.
Even more importantly, we could see a variety of projects and even an entire Ghostbusters land coming from this.
Previously, Universal Orlando featured a live action Ghostbusters special effects show that featured actors mingling with a life sized Stay-Puft Marshmallow Man. The attraction was closed later and replaced with Twister. The park also featured Ghostbusters in parades and a street music show featuring Beetlejuice. Fingers crossed that the boys come back to town, and we see an immersive, yet funny Ghostbusters universe built with all new films.
Stay tuned for more Ghostbusters fun, and be sure to get social with us on Facebook and follow along with us on Twitter @BehindThrills for the latest updates!
For more information about Universal Orlando, including tickets, visit the official website by clicking here!