I'll admit, to know what "Friends of Heartlake City" is, I sat down with my 5 year old and watched all the episodes on Netflix. Okay, now that I've got that off my chest, we can talk about the new land now opened at Legoland California. The new area, called Lego Friends Heartlake City, is filled with what is essentially a girl-centric universe, designed to not only bring in girls, but also families of all ages and genders. It's bridging the gap between girls and boys, by sharing one common thread, a love for adventure, fun and Lego bricks. The all new Heartlake City captures that essence, and brings it front and center to Legoland California in a big new way.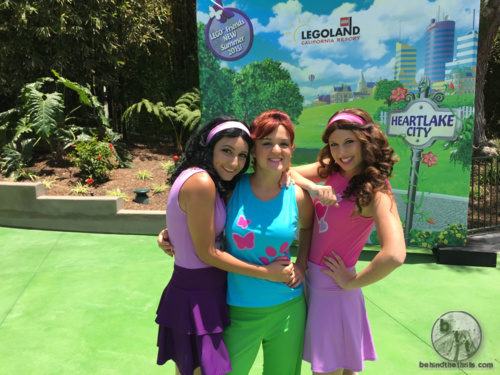 A 15 minute show that repeats 6 times a day with Mia, Emma, Olivia, Andrea, and  Stephanie putting on a party, is the centerpiece of Heartlake City. It's a fun romp for everyone, and gives a great new activity that the entire family can enjoy.  There's also a carousel with Lego horses from Friends, a stable where kids can build their own horses and race them, a sweet stand that serves crepes, and a meet-n-greet with some of the  Lego Friends themselves! The new Lego area also has a water area kids can splash and  play in, a store of 100% Friends of Heartlake City merchandise, and yes, I bought way too much of it for my daughter. There are worse things to spend money on than something that will fuel the imagination, and inspire creativity.
Video-Get up close and personal with Lego Friends in the all new Heartlake City at Legoland California!

Friends of Heartlake City is a bright, colorful area of interactive, entertaining and engaging land for kids of all ages. Of course, it wouldn't be a Legoland area without tons of great new models as well, of which there are tons!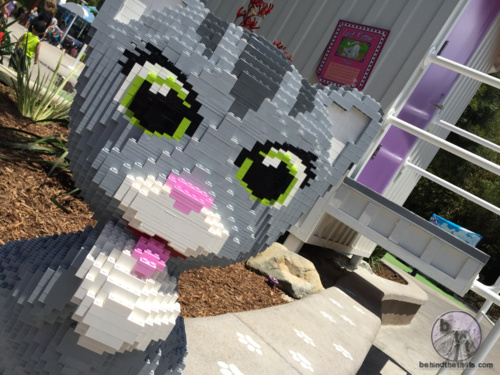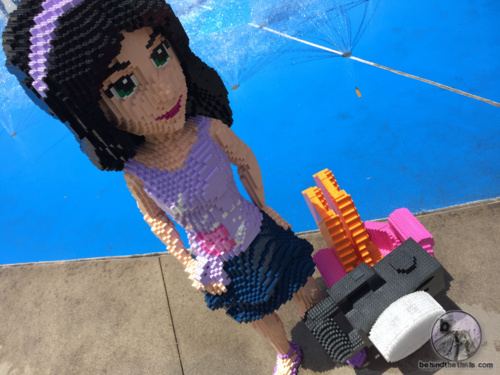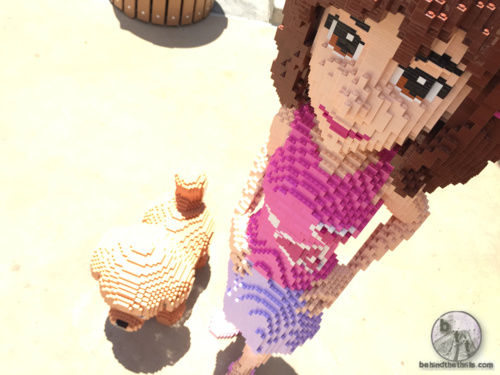 The meet-n-greet area is a great photo opportunity to get a pic with some of the Lego Friends. The cool thing is that instead of using suits, like they have to do for most of the character meet and greets, they actually have "face characters"…that's actors that look just like the characters, without a suit. The Friends are very mischievous, and adventurous. Don't be surprised if they want to start an adventure, with your phone or camera. Here's a photo of a selfie they took with my phone.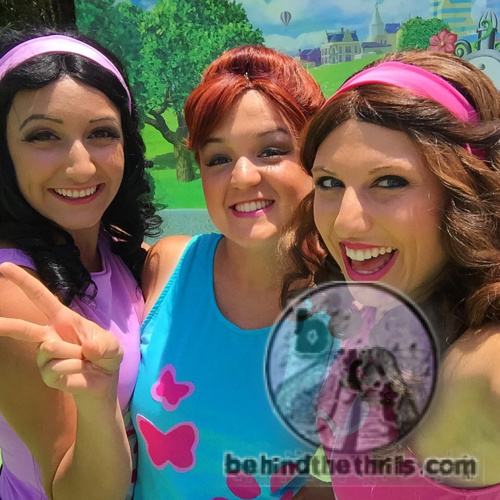 Gallery-Check out even more pictures from Heartlake City

Stay tuned for more from Legoland, and be sure to get social with us on Facebook, and follow along with us on Twitter @BehindThrills for the latest updates!
For more information about Legoland California, including tickets, visit the official website by clicking here!