Disney is on a roll with closing attractions this week. On Monday they announced that they would be closing the Magic of Animation at Disney's Hollywood Studios (click here). Today comes the rumor of the closing of DisneyQuest at Downtown Disney. We must stress this is a rumor, but if you look at the writing on the wall, it's been coming for a long time. On Monday, cast members and management were apparently told that it would be closing. When and why? Well, that's something of a debate. The bottom line, you should probably get your last visits in now.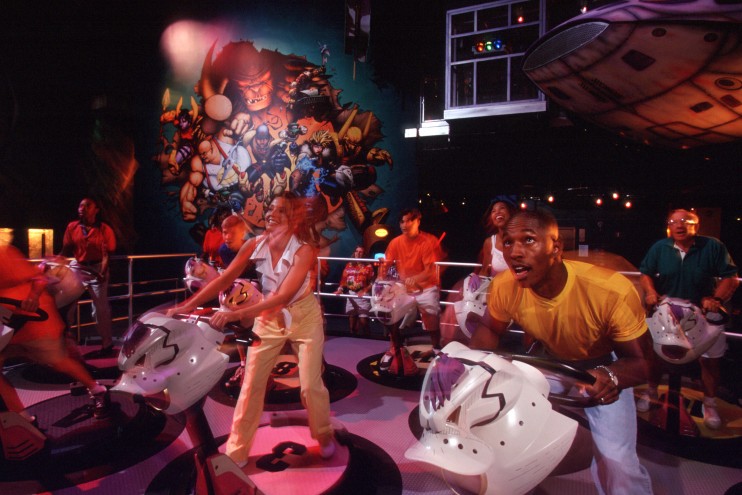 Ever since home video game consoles have rocketed, and given extremely detailed experiences, places like Disney Quest's days have been numbered. The indoor "interactive theme park" has been rumored to close several times now, but with a high profile project coming to the area, and no other foreseeable room, it looks like DQ's time has come.
DisneyQuest originally opened in 1998, with a second location in Chicago. The Chicago location was closed in 2001, due to low attendance. There were plans for others, but they were scrapped after Chicago. The idea was to branch the Disney name off into different markets with what would essentially be a portable theme park.
So, besides the Cast Members being told about the park closing, why else do we think it's been closing? Apparently UK tickets for 2016 do not include DisneyQuest. Also, 2016 vacation packages do not list DisneyQuest as an option on certain websites.
The real question is, however, what is going to happen to DisneyQuest, and when will it close?
It looks as if the NBA Experience, which was announced earlier this year, could take over, as it will include a huge footprint and include several interactive elements. There really isn't another place big enough for something like that, that wouldn't require constructing a new building. As for timing? It looks like guests might be able to enjoy the park until Christmas, with DisneyQuest closing sometime in the first part of 2016. This gives Disney one last push for the busy Holiday Season, and then the busy task of repurposing the entire site.
Keep in mind that this is strictly a rumor at this time. DisneyQuest has been rumored to close several times in the past, but every time it bounces back. With the construction of Disney Springs, however, it seems that it's time has come. While it may be sad to see it go, it really is starting to show it's age. Disney has not updated many of the attractions during it's history, and even less over the past few years. It does hold a certain charm, but with today's home consoles matching what DisneyQuest can do, it's been inevitable.
Update
No longer a rumor. Disney has officially confirmed that yes, DisneyQuest is closing on 2016 to make room for the NBA Experience.
For those wondering why NBA, it is one of the most popular sports on the planet, and will be more than just a sports themed restaurant. According to the press release earlier this year, it will be an "expansive, one-of-a-kind destination" featuring "hands-on activities that put families and guests of all ages right in the middle of NBA game action."
Basically, DisneyQuest for basketball fans…with more food.
Stay tuned for more from Walt Disney World, and be sure to get social with us on Facebook, and follow along with us on Twitter @BehindThrills for the latest updates!
For more information about DisneyQuest, including tickets, visit the official website by clicking here!