The ultimate battle for survival at Halloween Horror Nights Hollywood isn't going to come from chainsaw wielding maniacs, killer clowns, or demented ghosts. Nope, it's going to come from above…well, they're going to come from above, but they're taking your home field advantage away, and putting you right in the middle of their galactic showdown. Alien Vs. Predator has returned to Halloween Horror Nights Hollywood, after being one of the most popular HHN mazes of all time in 2014. The maze is returning in almost perfect order, with just a slight adjustments.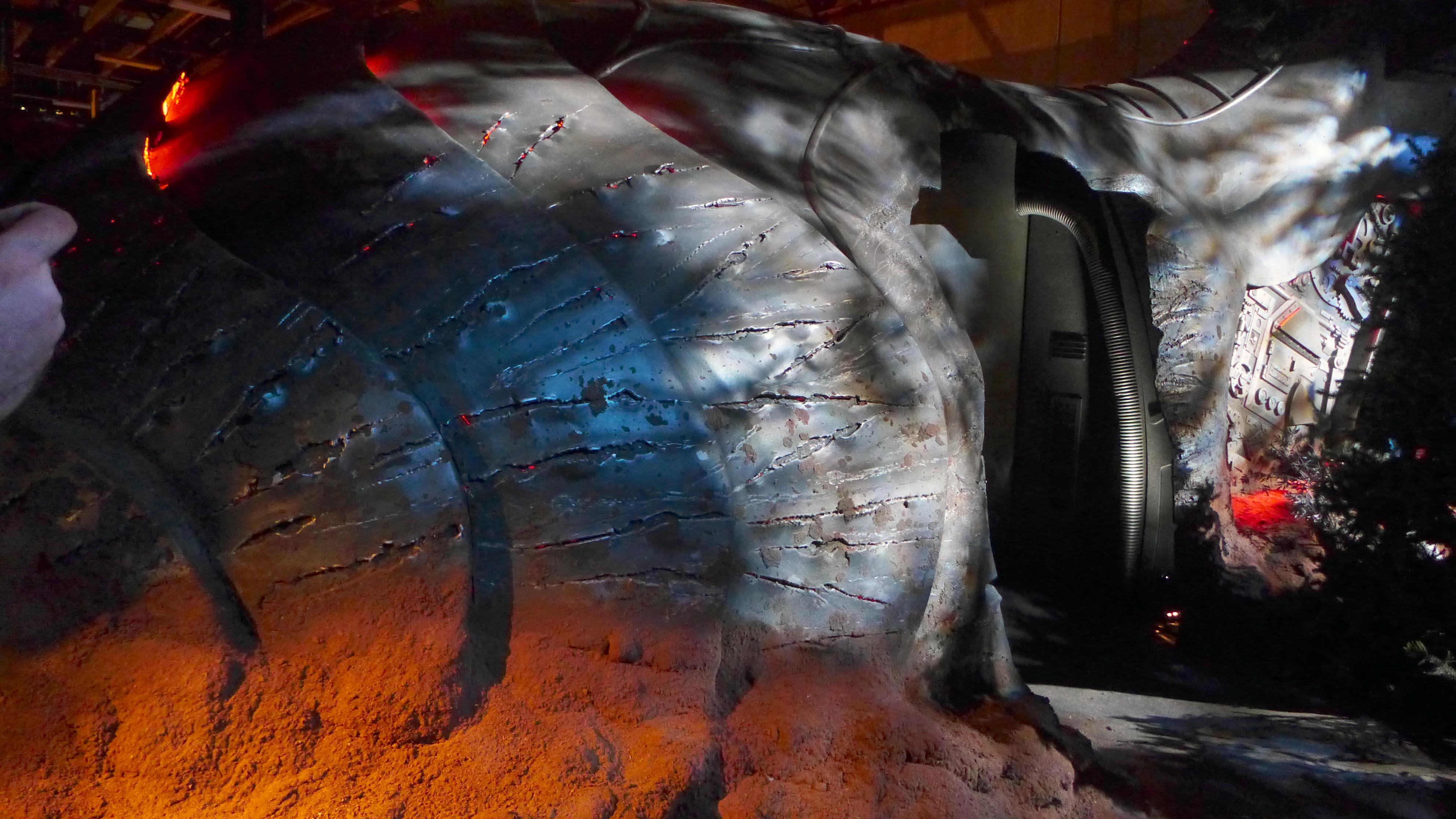 The story of the maze is the same as last year, an Alien ship crash lands in a residential area, and Predators come a hunting. It's the same terror of last year as well, with blood, guts and gore everywhere, as humans are eaten and used as bait. It's truly one of the greatest mazes in HHN Hollywood history.
Video-Survive the battle of Alien vs. Predator at HHN Hollywood!
As creative director John Murdy explained to us a few weeks back, AvP was truly meant to run two years, simply on the construction quality of the maze, and the size of it. This year the maze adds a few more twists and surprises, but the message is the same- Survive…if you can.
Halloween Horror Nights at Universal Studios Hollywood runs on select nights through November 1st and is not recommended for those under 13.
Stay tuned for more from Halloween Horror Nights, and be sure to get social with us on Facebook and follow along with us on Twitter @BehindThrills for the latest updates! For more awesome theme park videos please be sure to subscribe on YouTube!
For more information about Halloween Horror Nights at Universal Studios Hollywood, including tickets, visit the official website by clicking here!