The holidays are in full swing at Universal, as the park launches into the massive season with Grinchmas and Macy's Day Parade. While everyone is going nuts over the great happenings in Seuss Landing, and Universal Studios Florida the rest of the park has also decorated, including a certain world of a wizarding boy. Plus, an all new shop opens up at Universal Orlando, giving you the chance to buy some unique items that you might have seen used in the park. We take a look at the latest happenings with our latest update.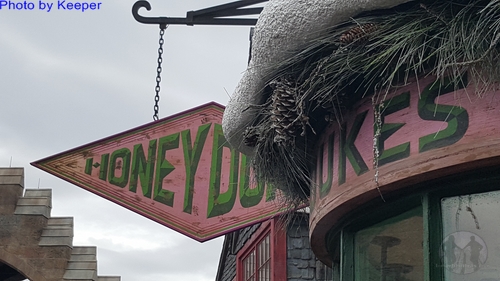 The Wizarding World of Harry Potter has been covered in snow since it's opened, but it hasn't been until the past few years that the area actually decorated for Christmas. While it's not new this year, it does still add a great little bit of charm to the area. The decorations are exactly what you would expect to find in Hogsmeade.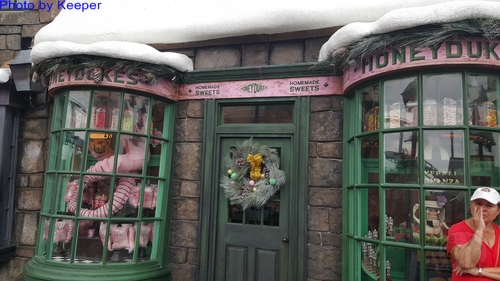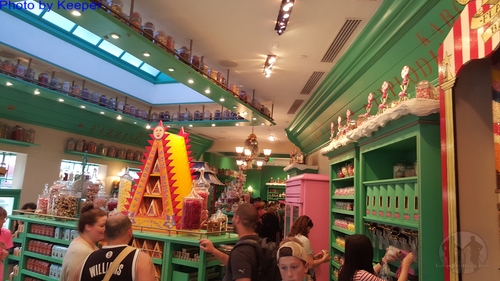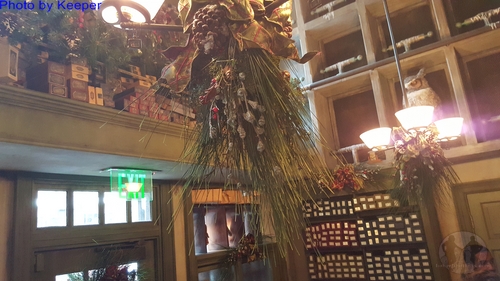 The decorations are extremely subtle, and adds just the right touch to Christmas time in the shops and restaurants in Hogsmeade. It is the perfect country time Christmas, versus the hustle and bustle of a city Christmas, much like Diagon Alley would likely be. As of this year, there are no Christmas decorations in Diagon Alley, which will most likely change next year.
Video-Take a stroll through Hogsmeade at Christmas
Over at Universal Studios Florida there's a little bit of a fun new shop taking over where the old Magic Shop was. Williams of Hollywood now sells old props from throughout the park. Think of it like an antique shop, where instead of finding old tea kettles and rocking chairs, you can find severed heads from Halloween Horror Nights, costumes, and signs.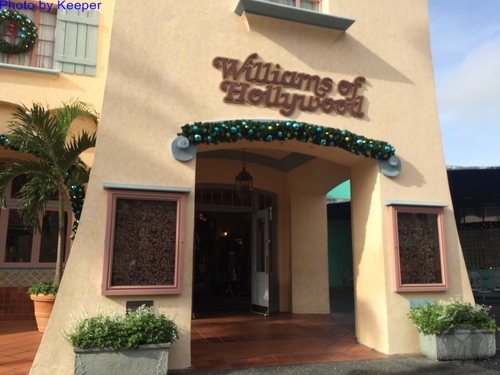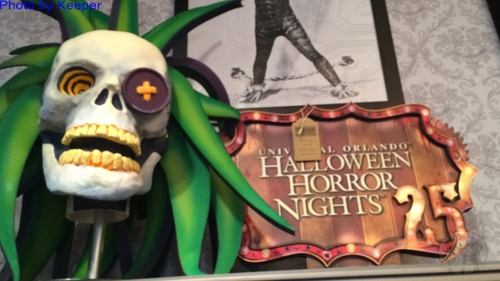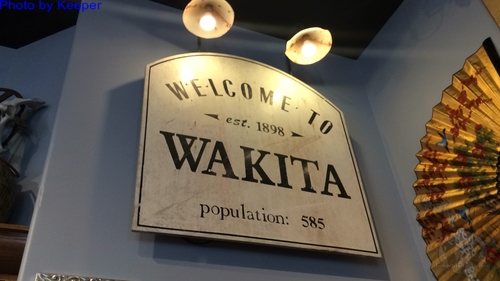 The shop is a very interesting new addition, simply because there's tons of merchandise in it, from all over the park and many different events. Signs from Twister, costumes from Mardi Gras, and even Jurassic Park props are all on display. Some of the items are for sale, while others aren't…yet. The prices are not as bad as you might think for some things, but it is a theme park, and these are props, so they are a bit on the pricey side.
Video-Make your Christmas list out in the new Prop Shop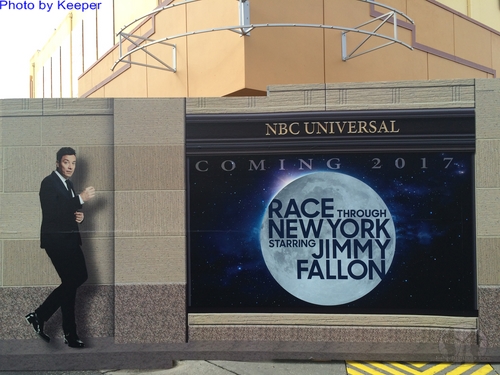 In New York, the Twister area is being remodeled very quickly Jimmy Fallon signs have gone up, and a new picture shows that Twister is in pieces, as demolition quickly begins.
#Twister Ride Building Demolition has begun @UniversalORLpic.twitter.com/eas1mqcIFF

— Hedgehog's Corner (@hedgehogscorner) December 8, 2015
The construction on the backside of the building, which we were able to see this weekend, (but not photograph) is also in full gear, as the outside queue area is completely gone. This tells us that the construction is going to not only see a new attraction, but the entire face of the building is likely to change. We could see more major demolition, but I wouldn't expect a complete building removal, like what happened for Transformers, as Rip Ride Rockit is still a major piece of that area. Instead expect construction to completely retool that entire area, and perhaps have the new building pushed back a bit further.
Speaking of backstage areas, work on Hulk continues on, though it's not moving on from a visual standpoint as fast as many would like to see. Footer work continues, which seems to not be removing footers, but reinforcing them. Also in backstage area (which we could not photograph), there are several pieces of the old track still remaining, as well as some pieces of ladders and the queue. More than likely these pieces could be reused when the new coaster starts to arrive.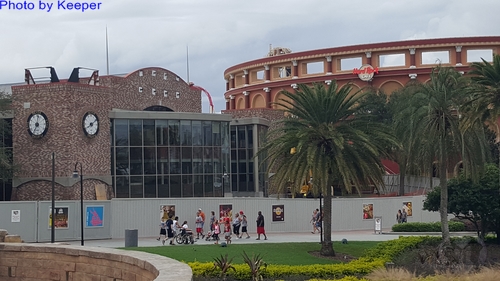 NBA City is starting to see more work happen on the inside of the building. The big picture window is still there, but we could more than likely see the rest of the building change as a new restaurant is started. There is no official word on what exactly will take the place of the old restaurant, but many say a variety of concepts. We'll have to wait and see.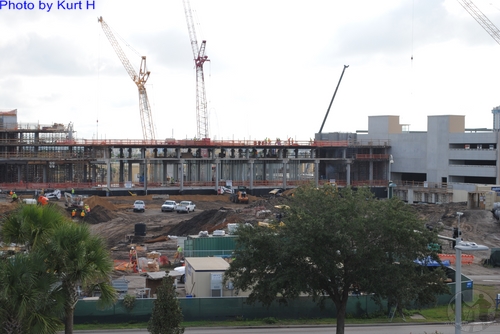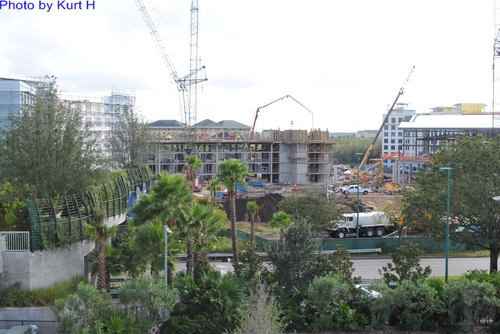 Construction on the new hotel still moves along rather briskly, though it's tough to envision how this will all be a paradise before July. The main structures seem to be up, with windows and sides of buildings looking complete. The rest of the resort is still a major construction project. The miracle workers of the construction teams will more thank likely be pulling some overnights to make the project complete in time.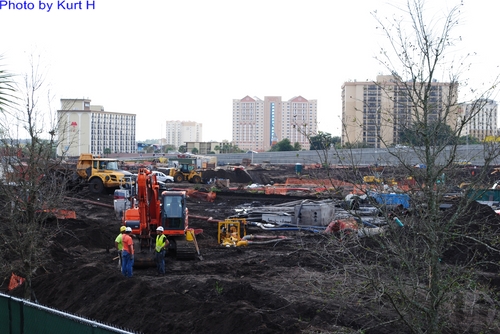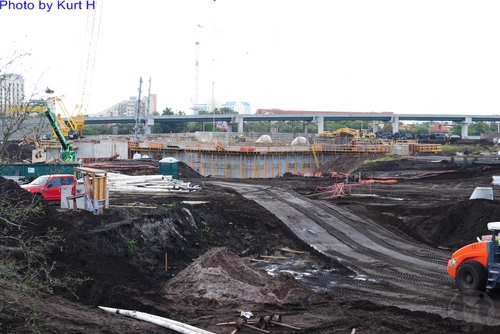 Work still moves along at the site for the new Volcano Bay Resort. The waterpark will open in 2017, and main areas are starting to form. By the middle of 2016, we should see a giant Volcano rising, as well as a plethora of new slides being installed.
Slideshow-Check out even more pictures from Universal Orlando
Click here if you can't view the slideshow
Stay tuned for more from Universal Orlando, and be sure to get social with us on Facebook and follow along with us on Twitter @BehindThrills for the latest updates!
For our latest theme park videos please be sure to subscribe to us on YouTube!
For more information about Universal Orlando, including tickets, visit the official website by clicking here!