One of the best parts about being a theme park fan in Southern California during the holiday season is that each park celebrates a unique vision of the holiday. While some parks may celebrate in a more traditional or whimsical way, the thing I love about Knott's Merry Farm is that it's a very rustic, old fashioned celebration that can only be found at Knott's. It's a timeless and very acoustic feeling event that strays from the politically correct or commercial aspects of the season. Uniquely Knott's, but distinctively Christmas!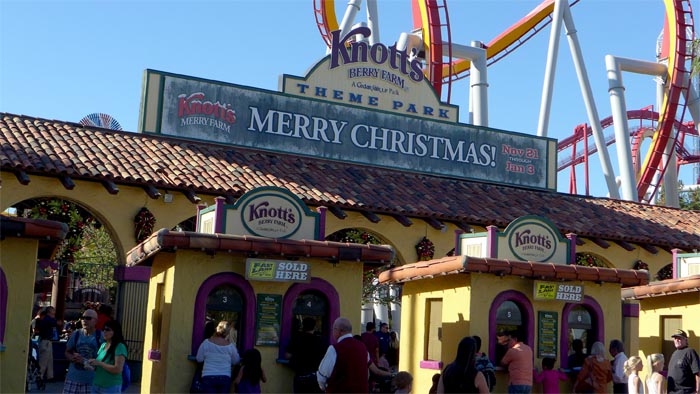 There is no shortage of 'Must-Dos' at Knott's during the holiday season, we will focus primiarily on our favorites in this article. The first being Santa's Christmas Cabin. Inside the Wilderness Dance Hall, this hosts all of the best seasonal food, dessert and drink options as well as serves as the home to Santa's meet and greet where you can meet the big guy himself!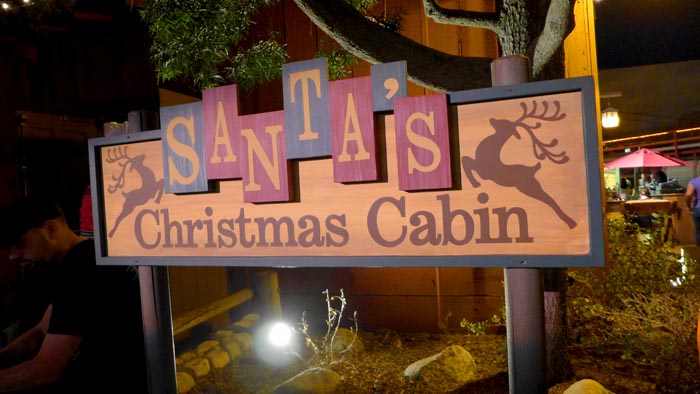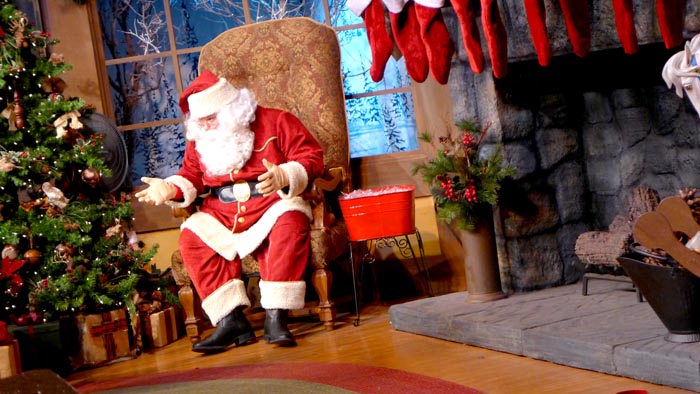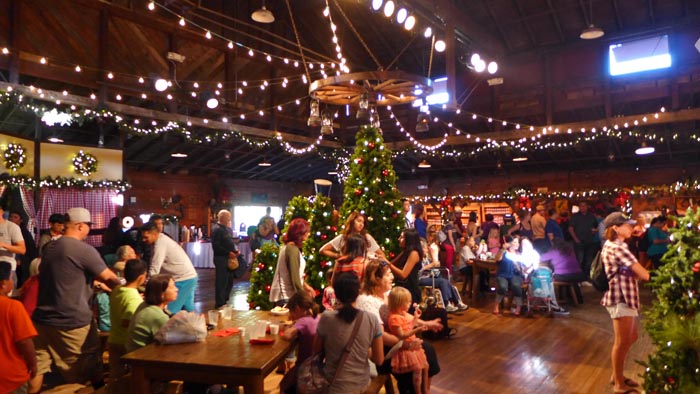 Tour Santa's Christmas Cabin in this video walk-thru!
After you've visited Santa in his cabin, we highly recommend checking out Merry Christmas Snoopy which is a masterpiece in itself.  Combining scenes from the classic Peanut's Christmas Special with traditional holiday moments makes for one unforgettable ice-show not to mention, with the popularity of the recent Peanut's movie, this show fills to capacity very quickly!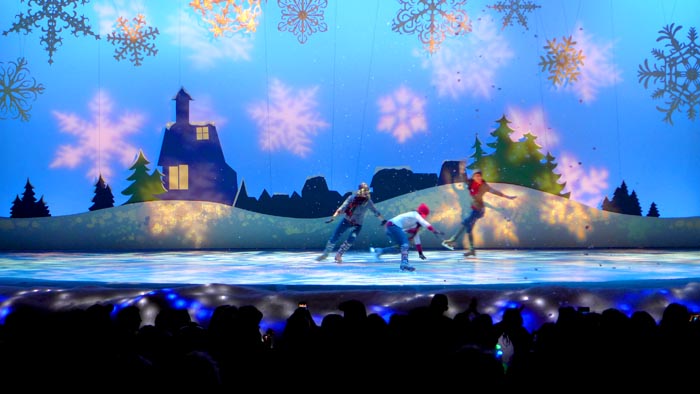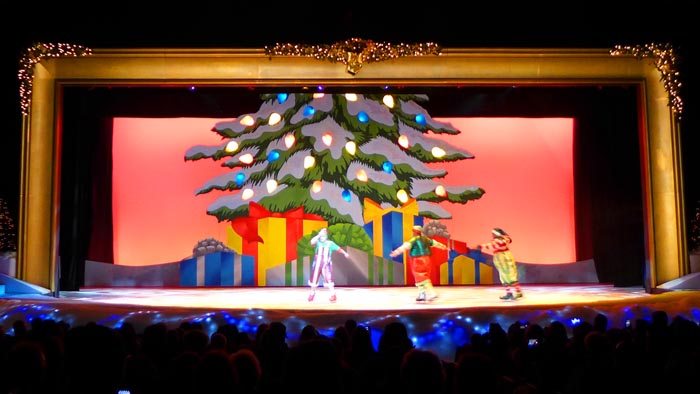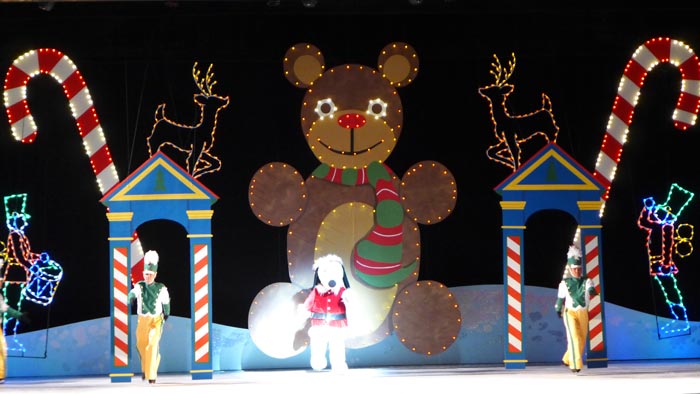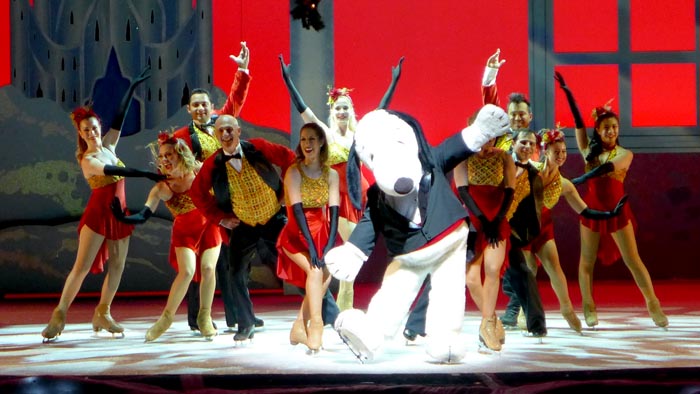 Once you've lifted your jaws off the floor after seeing Merry Christmas Snoopy, we highly recommend checking out Christmas on Engine 41, another wonderful Christmas opportunity that can only be found at Knotts. Aboard the stunning locomotive that circles through the park, you're greeted with interactive story tellers who engage rides with songs, holiday stories and much more. Depending on the car you sit in will depend on which story you get.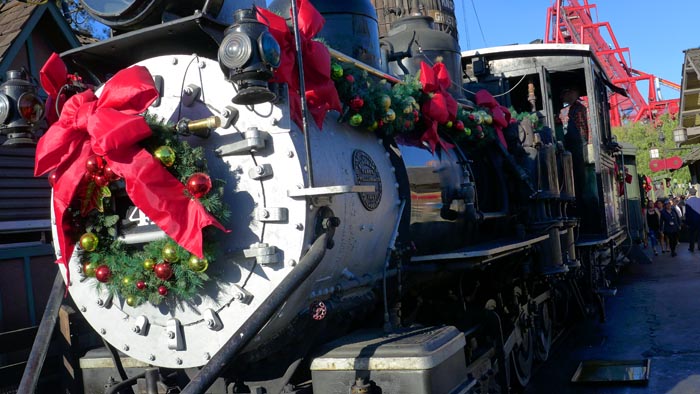 Once you've finally had your fill of food, and coasters, the best way to end your day at Knott's Merry Farm is in Ghost Town for Snoopy's Merriest Tree Lighting. This is a 25 minnute holiday spectacular featuring the Peanut's gang, Santa's helpers, Mrs. Clause, Holiday Dancers and a visit from the big guy himself who reminds park guests that the holidays are more than just presents under a tree. The show is beautifully executed and gets better each year.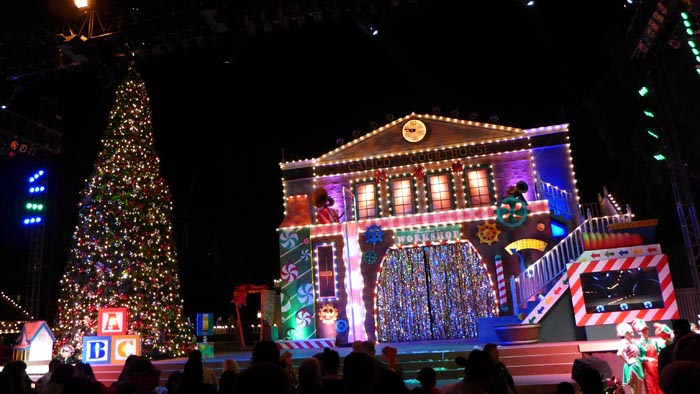 Watch the whole show here!
The team at Knott's has brought us yet another memorable Holiday season. The park is completely covered with Christmas decor and there are multiple holiday shows (some of which we did not have time to check out this year) that are all worth seeing. For a Christmas fan, Knott's offers of the most unique, wonderful holiday events.
We've got a massive gallery of over 250 images from throughout Knott's Merry Farm taking a closer look at the decorations and shows!


Click here if you can't view the slideshow
For more information about Knott's Berry Farm or to purchase tickets, visit the official website by clicking here.