Arrow Development, Arrow Dynamics, Arrow HUSS. Whatever name it went by, the company created magic, made dreams come true, and defied gravity. Whether you know it or not, if you're a theme park fan or if you've ever been to a theme park in the last 50 years, Arrow Development has been involved in your vacation, getaways and fun trips. They've created many iconic classic attractions for Disneyland, they invented the log flume ride, and they pushed roller coasters into the stratosphere. A new documentary, by Nicholas Laschkewitsch​­, Kimberly Mix ​­ Co­Editor & Co­Producer, Robert Ingle​­ and Kris Rowberry​­ takes us behind the scenes of the company and into the world of theme parks like you've never seen before.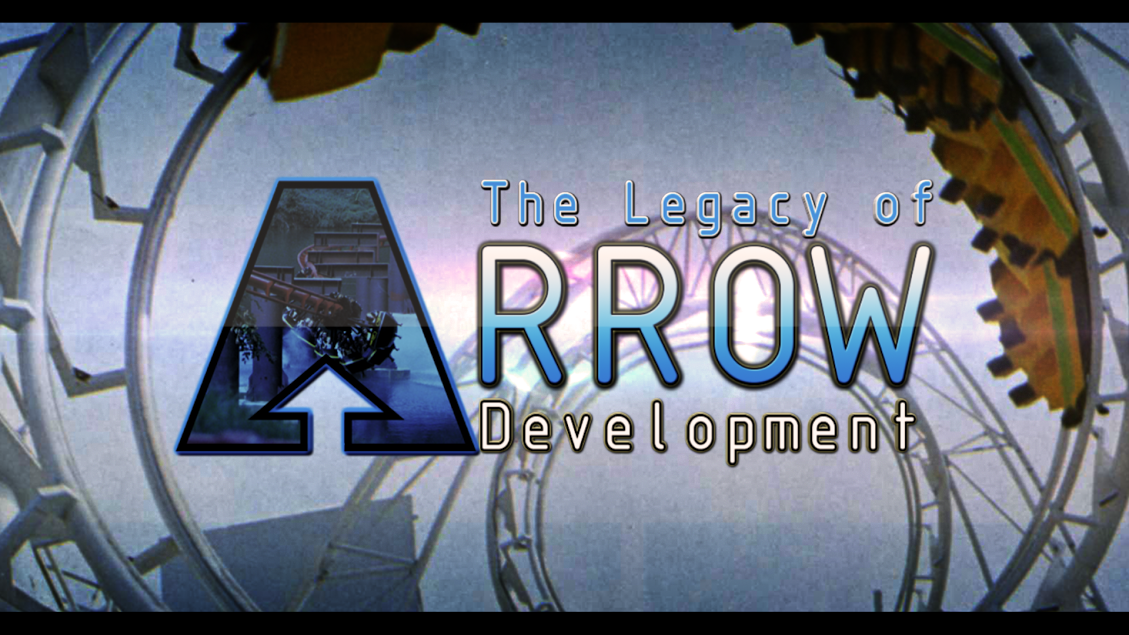 Arrow Development has been defunct for over ten years. The ever changing theme park industry took it's toll on the company, and they were finally forced to close their doors in the early 2000's. So, why would a team who is best known for their series "Lost Parks", which focuses on theme parks and amusement parks, focus their efforts on a company that has long been closed? Well, who better to do it?
"We felt that the story of Arrow was too good to not be told. Initially, we thought we'd do a thirty
minute special on the company for our "Lost Parks" series." said the team in a press release "But after doing some initial research, we realized that it deserved a far bigger and more complicated production.

Without Arrow the modern theme park would be very different today. With inventions such as
the log flume and tubular steel roller coasters, Arrow single handily revolutionized the theme
park industry into what we know it as today. So getting the opportunity to tell their story is
amazing."
And they're right. As we journey forward into our "bright, beautiful, tomorrow" we lose site of the past. The new documentary takes aim at the past and shows just how innovative the company was. Using old interviews, press photos, home movies and POV's of the rides themselves, the team takes a breathe taking look at the development of what would become a multi-billion dollar annual industry.
The film starts with the companies very humble beginnings as steel machinists. Their first major job was to create a stove for the military. As luck would have it, there was a major project happening down the road. The film spends a lot of time talking about Disney and the building of Disneyland. It's quite fitting, as Disneyland is still celebrating their 60th anniversary. The film features interviews with legendary Disney Imagineer Bob Gurr. Arrow wasn't only responsible for creating the Matterhorn Bobsleds, but also many of the opening day attractions including Mr. Toad's Wild Ride, and Snow White's Scary Adventures. Arrow also later collaborated with Disney for another legend that changed the world, with It's a Small World and later topped it off with Pirates of the Caribbean. Not a bad change for a company that started off making parts for stoves.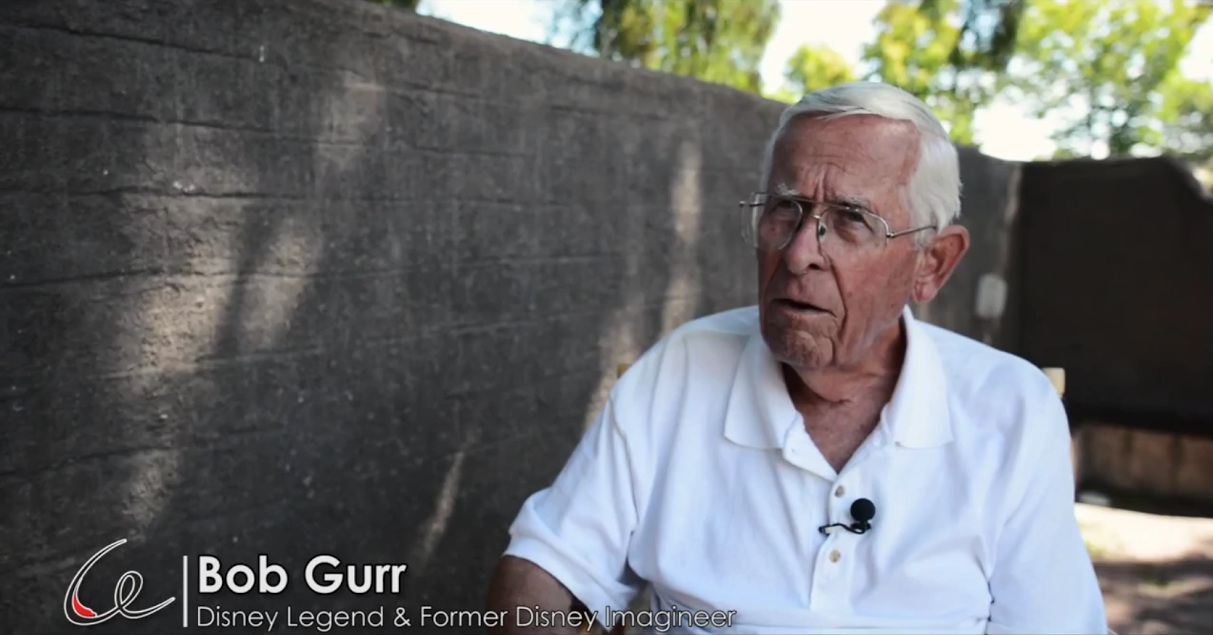 In fact, it's not only Disneyland that got it's start with help from Arrow. Six Flags, too, had many opening day attractions that were built and designed by arrow. However it was the need to escape the Texas heat that put the park on the map, and began Arrow's long career of pushing the envelope and creating new innovations.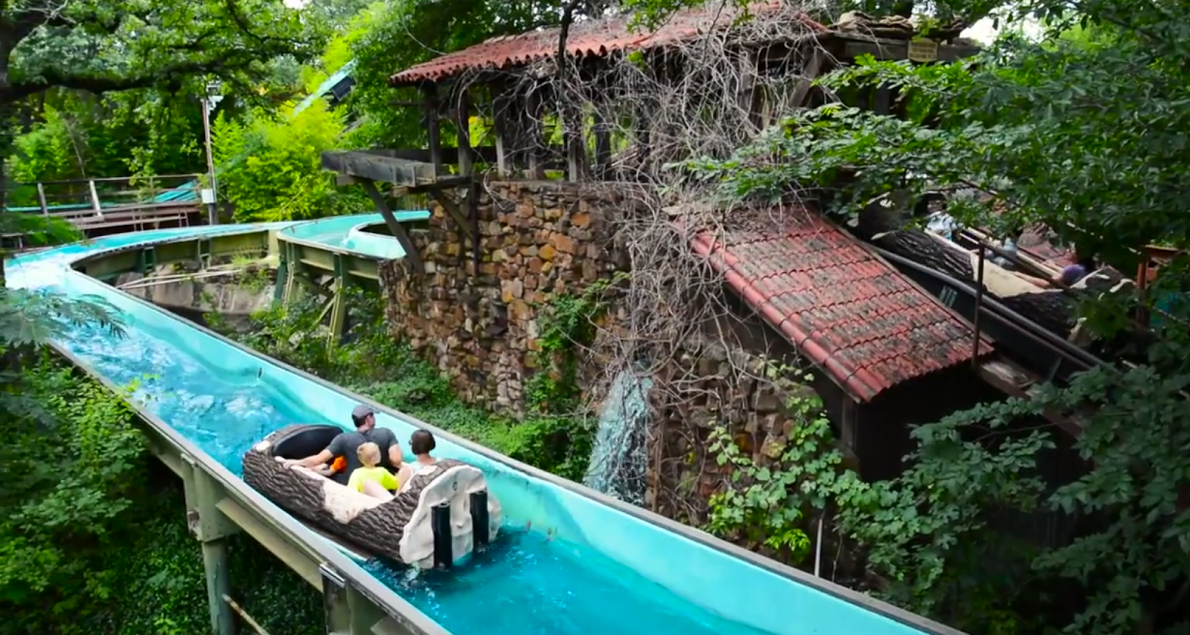 The company pretty much invented the log flume. What we think of as a classic, if not ancient theme park staple today was only created within the last 50 years. That's amazing, considering steel roller coasters are much older.
Speaking of steel coasters, Arrow invented the modern day steel coaster too. The documentary goes into great detail about the creation of the tubular steel track that is a staple today for the biggest, meanest and fastest roller coasters.
With the creation of tubular steel coasters, arrow pushed their creations taller, faster, and longer than any other company ever dreamt of doing before.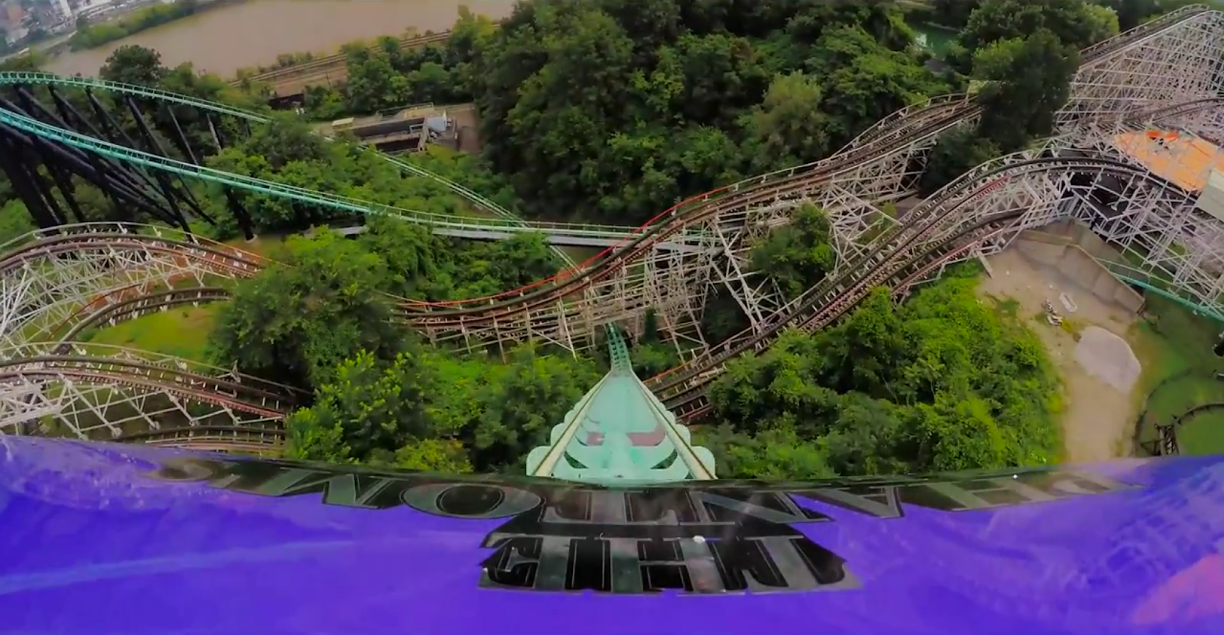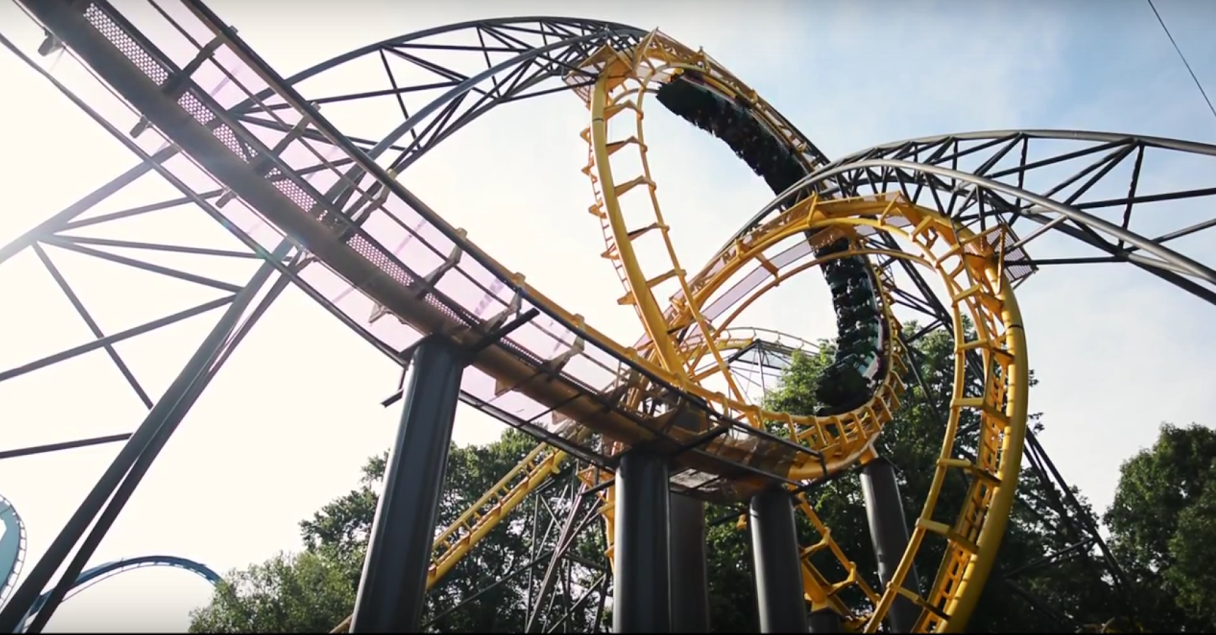 Invention, reinvention, and failure, the filmmakers take on all the aspects of the company. It's amazing to see just how many companies not only had arrow rides, but were essentially created and catapulted to where they are today because of the company. Parks like Six Flags wouldn't exist if it wasn't for Arrow, Cedar Point wouldn't have pushed the limits with the first coaster over 200 feet without Arrow, and we wouldn't the masterpiece that is the Loch Ness Monster at Busch Gardens Williamsburg and it's interlocking loops.
However, one of the most intriguing parts about the documentary is the talk about the failures of the company. It approaches them with not only respect, but also reverence. The film dives into rides such as The Bat at Kings Island, the World's first suspended coaster. They talk about trying to keep up with growing trends with coasters such as Drachen Fire at Busch Gardens Williamsburg, and the loss of trade secrets to Vekoma.
In fact, the documentary paints Vekoma in a terrible light and tells how Arrow originally partnered with Vekoma to help build coasters in Europe, only to have the designs and secrets completely ripped off by the company as they made their own coasters, leaving Arrow…out of the loop. The actuality of that story is that Vekoma was required to buy coaster trains, brakes and lift technology for almost 13 years until 1990. Vekoma trains came out in that year, but Vekoma still sold Arrow trains as well into the early 2000's. Still, the move was seen as a treacherous one in the industry, especially by coaster enthusiasts who are extremely loyal to Arrow.
Still, the company forged ahead until they couldn't go any longer.
The new documentary is perfect for coaster fans, Disney fans, hell fans of anything having to do with the amusement industry at all. It's a great in depth look at how Arrow pushed further and farther than any other company, changing not only what they started out as, but also changed how we spend our leisure time.
Check out the full movie below! 
tay tuned for more fun, and be sure to get social with us on Facebook and follow along with us on Twitter @BehindThrills for the latest updates!
For our latest theme park videos please be sure to subscribe to us on YouTube!