New Rides, Roller Coasters, and More! Take a look at the highlights for what each park is getting this upcoming season, including the first roller coaster for "The Great Escape" in 19 years, and a huge new first-of-its-kind for the USA at "Great Adventure:"
"At Six Flags, our relentless drive for innovation is powered by our passion to create moments of pure joy and excitement for our guests," said Selim Bassoul, President and CEO of Six Flags. "This investment is central to our strategy to create fun and memorable experiences for every member of the family and reinforces Six Flags' position as the leader in thrills. This builds on our recent efforts to offer new events and dining experiences by also introducing new rides for thrill-seekers and families, all while making improvements to many existing popular rides."
---
Six Flags Over Texas – The world's first log flume now becomes one of the world's longest log flumes in 2024. The new El Rio Lento will feature one new lift hill and two big drops including a giant, steep nosedive to add to the fun. It's a family fun ride for thrill seekers of all ages!
Six Flags Fiesta Texas – An expansion of the DC Universe land will include CYBORG™ Cyber Revolution, creating a visually stunning and air-time-filled ride experience of four individual arms rotating in fast, intermeshing orbits; SHAZAM!™ Tower of Eternity rotating family drop tower; METROPOLIS Transit Authority allowing 16 passengers to relax and enjoy an aerial view 17 feet above DC™ Universe aboard two Art Deco covered monorail-style trains.
---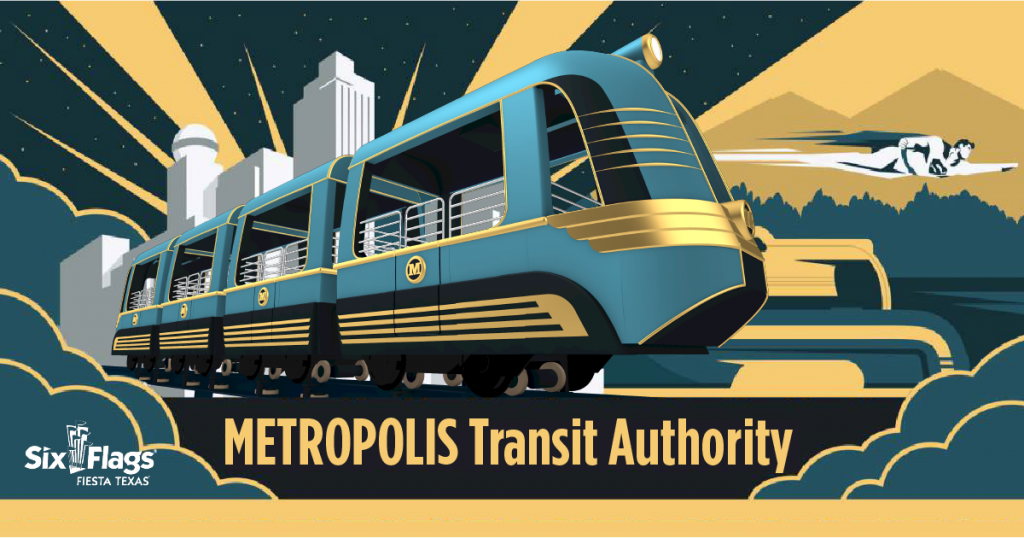 ---
Six Flags Great Adventure – To celebrate its 50th anniversary year, the park will introduce the first super boomerang coaster to open in North America. THE FLASH™: Vertical Velocity rushes forward and backward at nearly 60 miles per hour through a 180-degree twisted drop and zero-G roll. In a flash, it changes direction and speeds off again, backward! Guests can also immerse themselves in an authentic African lodging experience at the NEW Savannah Sunset Resort & Spa. Set within the expansive 350-acre Wild Safari Park, guests will enjoy ultra-luxurious "glamping" tents, scenic vistas, spa services and VIP dining, all creating an unforgettable safari getaway.
---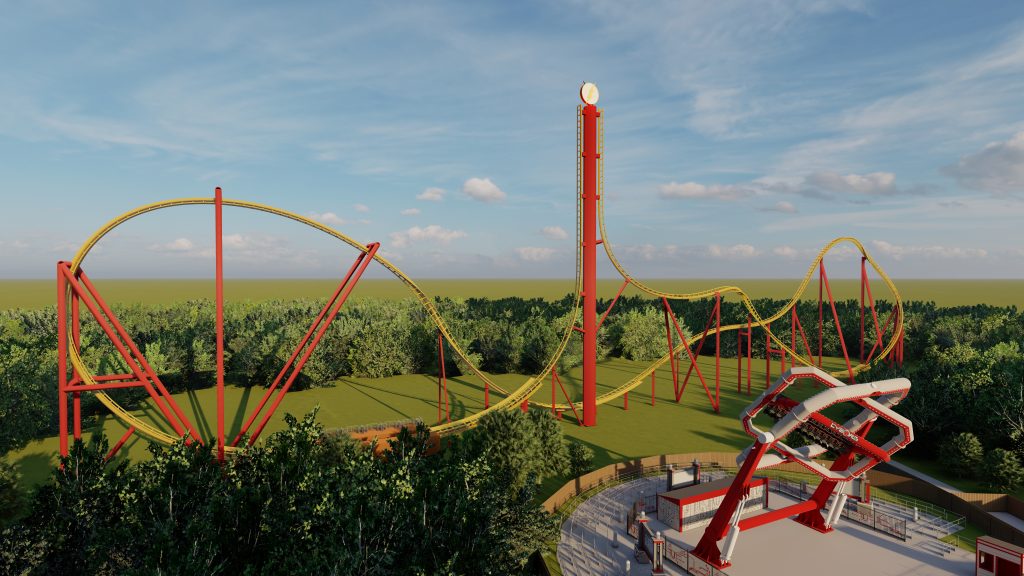 ---
Six Flags St. Louis – THE JOKER™: Carnival of Chaos, standing at a staggering record height of 17 stories tall, whips back and forth as the giant disk spins guests higher and higher while reaching speeds up to 75 miles per hour.

Six Flags Great America – Sky Striker is a giant pendulum attraction that sends riders on a breathtaking journey to extreme heights. A massive, 17-story pendulum that glides effortlessly back and forth while rotating clockwise, reaching speeds of nearly 75 miles per hour delivers a heart-pounding experience of weightlessness at an astounding 172 feet in the air.
Six Flags Over Georgia – The first-of-its kind "Ultra Surf" coaster is bringing a totally new coaster experience to the park with a track that launches riders forward and backward surfing at 60 miles per hour through a refreshing splash pool. Free-spinning seats ensures no two rides are alike. While the name of this thriller is still TBD, Six Flags Over Georgia fanatics will be invited to take part in the selection of the coaster's official name! Follow the park's social media for details.
Six Flags Great Escape – The Bobcat wooden roller coaster roars in at nearly 40 miles per hour with a family-friendly modernized coaster train providing a comfortable ride experience with tight turns, hills and curves thrill seekers crave.
---
The timing of the introduction of these exciting new rides couldn't be more perfect—it aligns seamlessly with the brand's highly anticipated Biggest Sale of the Year, featuring discounts of up to 70% on season passes, tickets, and more, available now through September 5. What sets this offer apart is that not only can park visitors enjoy the new 2024 rides and experiences with their season passes, they can also receive admission throughout the remainder of 2023 including access to the highly popular Six Flags Fright Fest.
The upcoming investments span across more than a dozen parks, featuring an impressive lineup of thrilling additions that will captivate and exhilarate guests. Six Flags will launch three new roller coasters including a state-of-the-art Ultra Surf coaster, the first Super Boomerang coaster in North America, and a new wood coaster featuring modern, revolutionary Timberliner™ coaster cars delivering an ultra-comfortable ride.