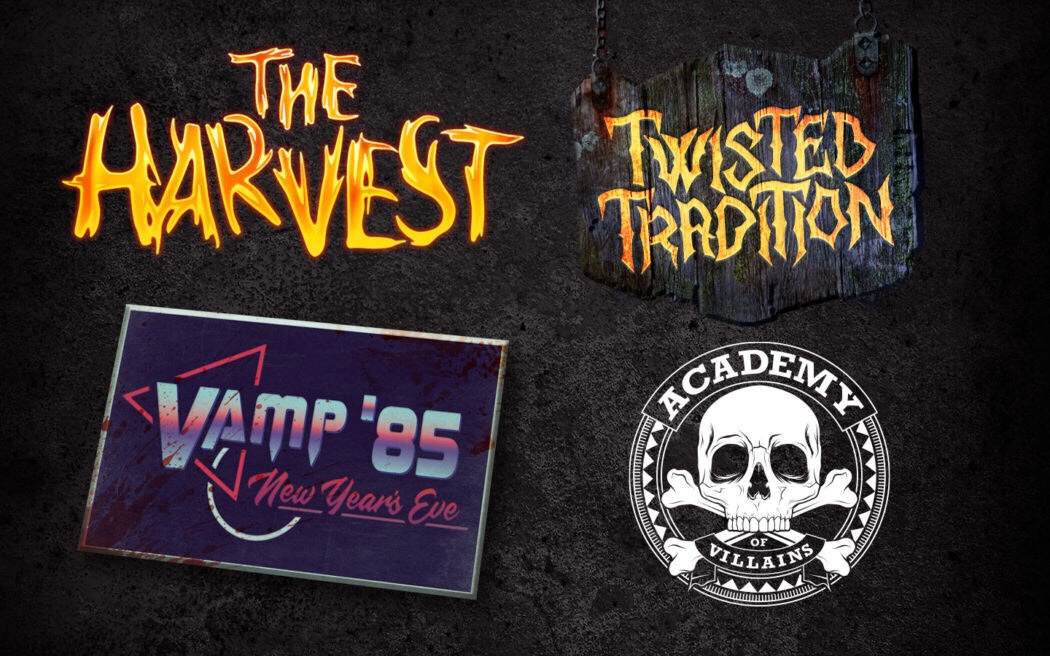 It's that time kids! Halloween Horror Nights at Universal Orlando is ramping up, and today there were some MAJOR announcements. The first thing is that HHN 28 will have five scare zones…and we know three of them! The next thing is that there WILL be TEN HOUSES! TEN HOUSES!
While we know three of them, we still have a long way to go. It's going to be a long few months. Also Academy of Villains is returning! Last, and certainly not least, tickets, including Frequent Fear and RIP Tours are now on sale!
Let's take a look at the scare zones first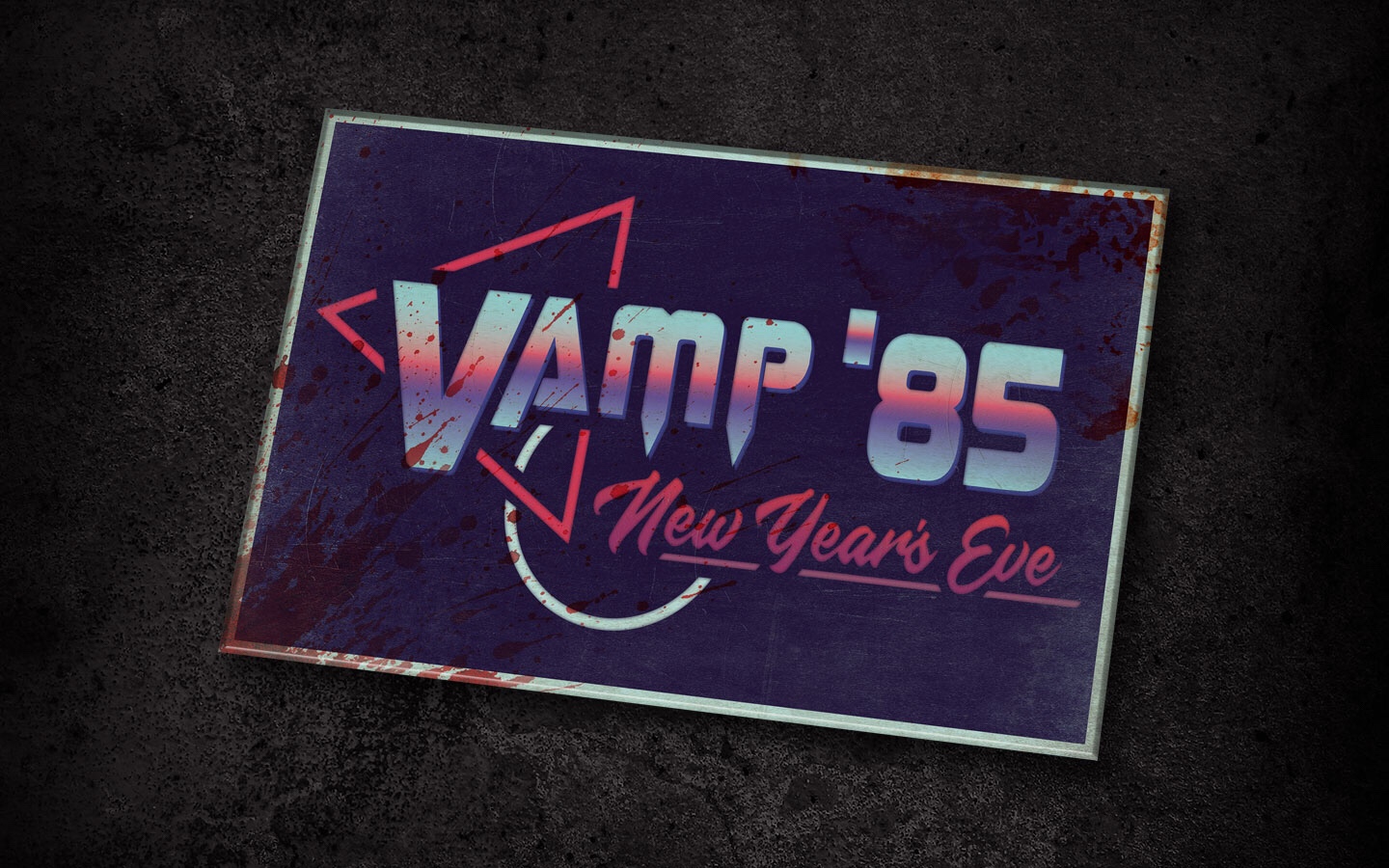 Vamp 85
Set on New Years Eve, Vampires have taken over the big ball drop. Before the countdown to midnight has started, it's clear this party has already been crashed, and the streets are running red with blood. You'll enter what looks to be your typical New Year's Eve bash until it's too late. As the ball drops, fanged punks and big-haired vamps will start their feeding frenzy.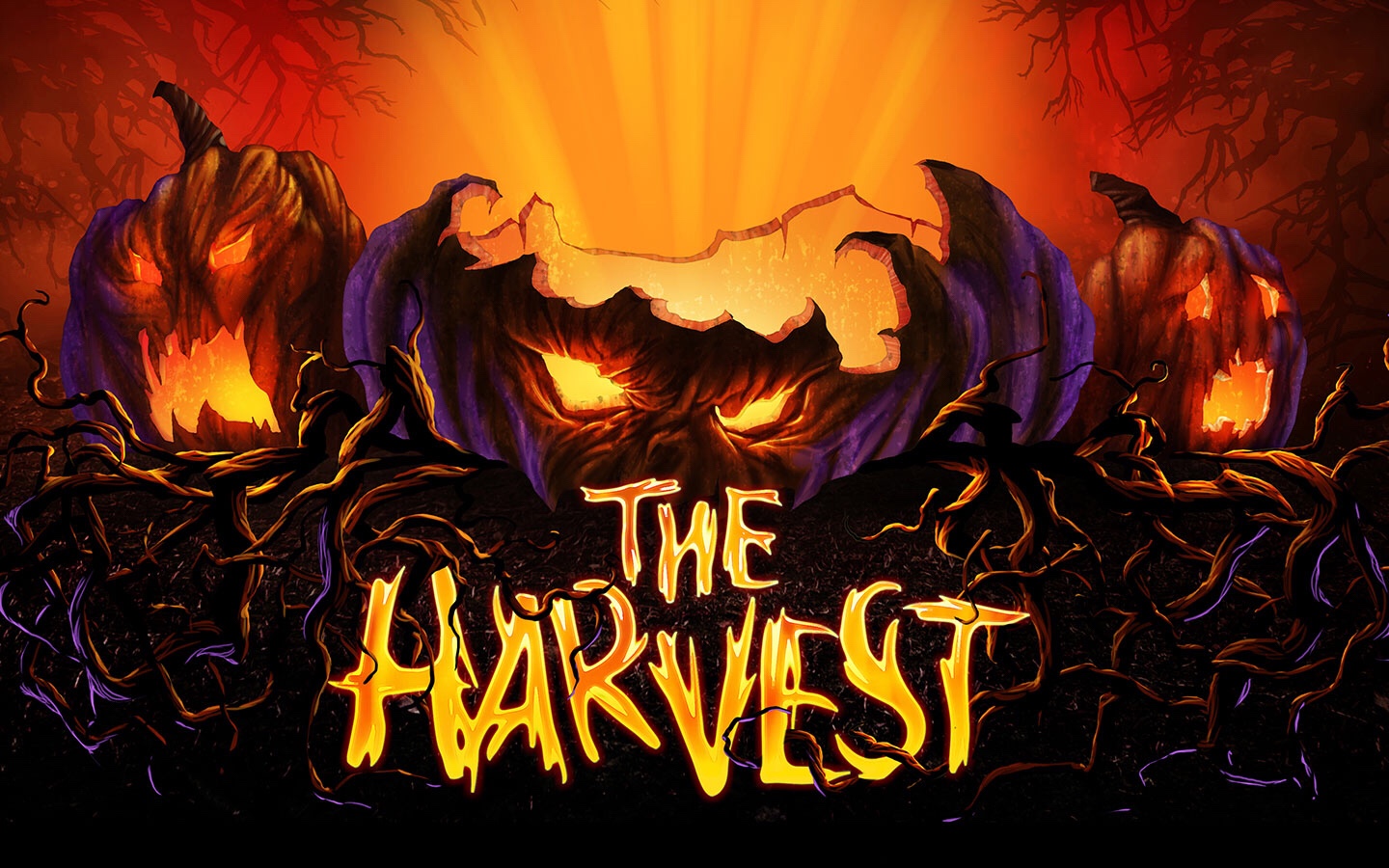 Harvest
An old barn is the setting of every kind of horror. Its walls are decorated with ominous objects and images from each house, hinting at the horrors to come. This barn is not as abandoned as it initially seems, and by the time you realize what lies within, it will be too late. Foul creatures lurk within, ready for a harvest of flesh and screams. Will you survive the reaping?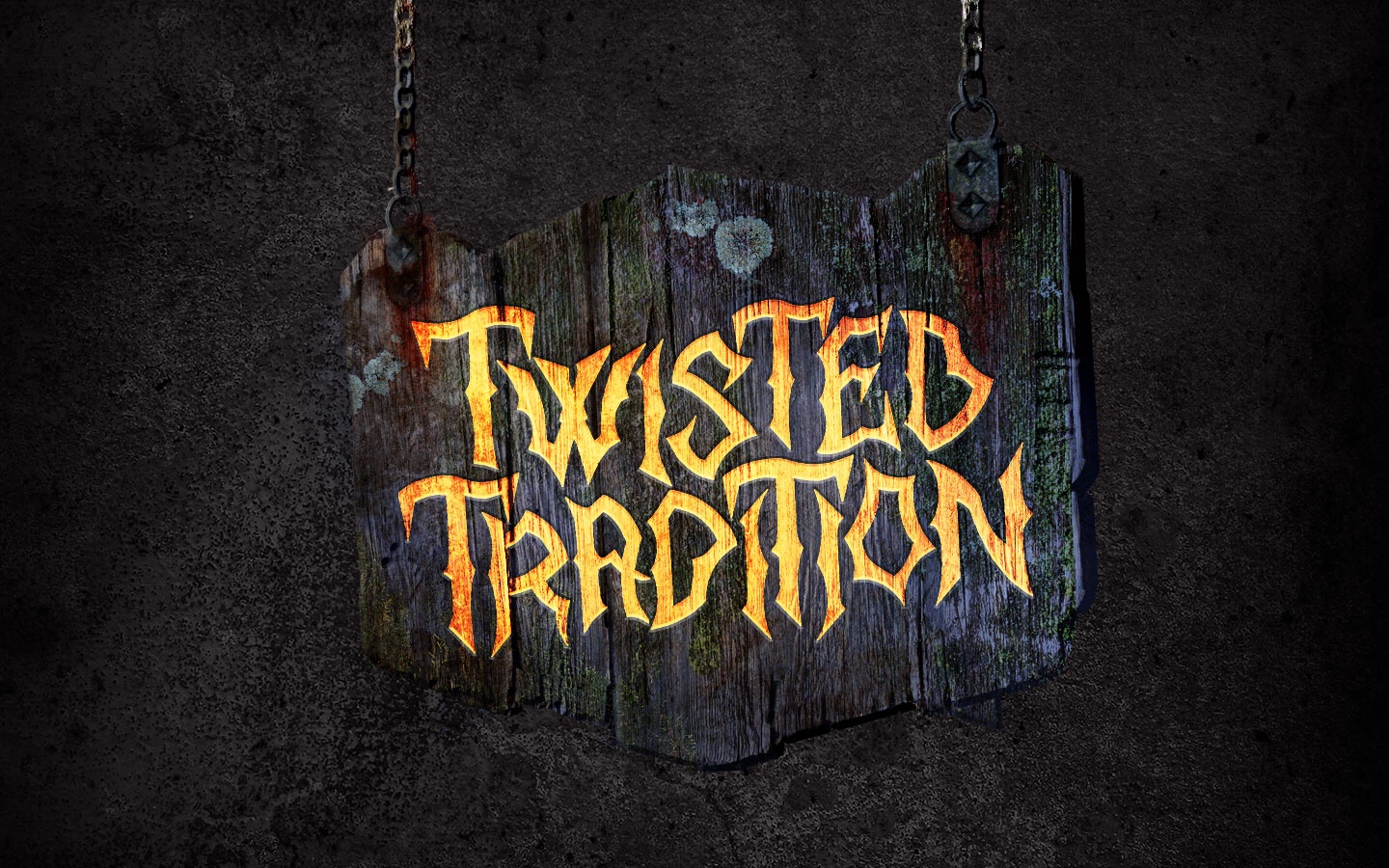 Twisted Traditions
Travel through the forest of Central Park where an ancient evil has been awakened. Halloween has been transformed into an abomination with rotting pumpkins fused with decaying human flesh. Try and escape the grasps of these fetid beings, with nothing but the light from rotting jack o' lanterns to guide you.
Pumpkins sound like they're returning to the trees again! Yay!
Academy of Villains
For the third year in a row, the AoV will be back with an all new show. More details will be released, but were betting on a bigger venue and a much bigger show.
The twisted horror of the 80's seems to be the theme, and it looks like there's more to it this year than the past. What other terror will be unleashed? We'll have to wait and see.
And of course, tickets and Frequent Fear Passes are on sale.
Frequent Fear will be $95.99 before discounts l for 21 nights.
Frequent Fear Plus will give you 28 houses for $122.99.
The Ultimate Frequent Fear will give you all nights of HHN for $203.99
Of course you can add on Express and skip the lines.
You can also get single night tickets starting at $62.99, but unless you do a RIP your you'll never see it all in one night.
Scareactor Dining, Unmaskimg the Horror and RIP Tours are all on sale now as well, and all worth their weight in gold.
Overall it really feels like the great horror movies of the 80's could be a larger theme here.
If you look at the official website, you'll notice one thing that screams out to you.
We get a creepy looking VHS player. Video stores played a huge part of the 80's, and especially horror. If a movie was released and tanked at the box office, it could be redeemed at the video store. Most movies from that era received Cult status, thanks largely in part to vhs and rental stores. Could we see a video store house, with tons of great horror mixed in? Let's hope so!
The event has been growing for years, and now with ten houses, it seems like HHN is continuing that growth. The event has had nine houses for the past few years, and continuously pushes the envelope with new houses and ways to draw guests into the fog.
Tickets are now on sale! The event will run select nights at Universal Orlando beginning on September 14th. More information will be oozing out in the next few weeks, and we'll have all the gory details!
Stay tuned for more from Halloween Horror Nights, and be sure to get social with us on Facebook, Twitter, and Instagram @BehindThrills for the latest updates!
For our latest theme park videos please be sure to subscribe to us on YouTube!
For more information about HHN, including tickets, visit the official website by clicking here!