Halloween Horror Nights starts in just under a month. That's it. I know your excitement is probably not where it needs to be just yet, but that's going to change, and soon you'll be running, and screaming and just wishing that it would end. Just remember…you wanted this.
Halloween Horror Nights 28 is almost upon us, and Universal has released the final of ten new houses coming to this year's impressive event line up.
Are you ready to be…wicked?
Universal Orlando has released the final house in this year's line up, and it's an awesome return to a fan favorite franchise.
Scary Tales-Deadly Ever After.
The new house will take guests on the journey through a realm where the Wicked Witch of the West from The Wizard of OZ rules over all. She's infected your fairy tales with a curse. All the goodness in your favorite stories are now evil. All the evil is worse than evil, as they terrorize each and every story you know and love is infected with the curse.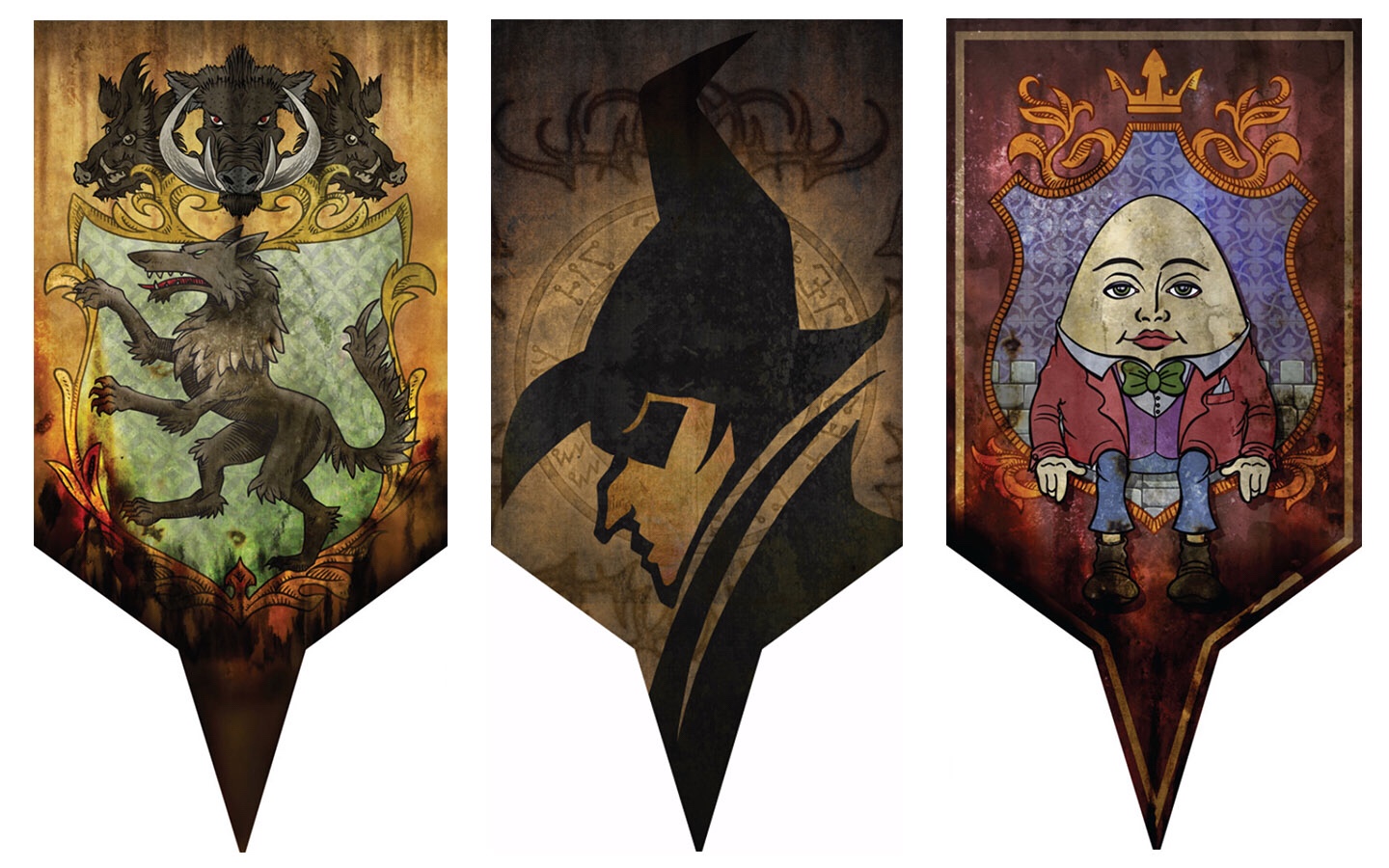 This is the fourth entry in the Scary Tales house line up, with the third and last one happening in 2008.
Now that we have all ten houses revealed, let's recap on everything we can expect from this year's event.
Houses
Stranger Things
The team has worked with Netflix to bring together a massive house that will take the CGI creations of the show and make them real. Sculpted teeth, masks and puppets will play a huge role in taking you to the upside down.
Trick r Treat
The house will take you through the anthology film and show you more of the story, in depth, than you've ever seen before.
Poltergeist
How do you make ghosts appear? You start in the pool. The iconic scene will take you through the pool scene and below ground to get into the house. It's going to be an amazing entrance and different approach to the amazing movie.
Slaughter Sinema
Before home video, there was drive in, and the movies showcased here are a testament to that fun time and the weird films you could see. This is also the first time the team has brought yetis to life in the event.
Dead Exposure: Patient Zero
Its a sequel that tells the origin story to one of the most frightening zombie stories ever brought to life at Horror Nights.
Seeds of Destruction
Within weeks of a meteor landing, humanity is wiped out. Plants are carnivorous and you are the meet in this new house location.
Carnival Graveyard: Rust in Pieces
Trespass in this abandoned carnival of you dare
Blumhouse of Horrors: Chapter 2
Two more tales from the masters of modern horror have emerged and will be told in this anthology house
Halloween 4: The Return of Michael Myers
The story is continued from the 80's as Michael Myers returns once again
Scare Zones
Killer Klowns from Outer Space
This sounds amazing, as spaceships will land and take off through the night. Original molds will be used to bring the clowns to life and yes…cotton candy pods!!!
Revenge of Chucky
A real life Chucky infests a toy festival and he brings them all to life to terrorize you as only Chucky can
The Harvest
It's time to reap what you sow
Vamp 85
Vampires invade a New Year's Eve ball drop, which will happen every 25 minutes. The soundtrack of 1984 will pump through the streets as Vampires from the 80's feast
Twisted Tradition
Pumpkins, bats…tons of gore will transport you to Halloween's of old in this scare zone
Academy of Villains-Cyberpunk
There is no more Bill and Ted. Sorry, they're gone. But in its place is the amazing hardcore dance troupe, Academy of Villains. They are back with a bigger show than ever before, and they are unleashing a of their tricks with a massive new stadium show. The show will be themed to Cyberpunk genre of music and will play heavily into the 80's theme of the event. The show will be so huge that founding member, Phoenix will be performing for the first time ever in Orlando! That's a big show, and a big announcement.
If that wasn't big enough, the even just got bigger with even more nights as Universal has added Wednesday, Sept. 19 and Wednesday, Sept. 26 to the line up.
That's a massive year, and a lot to look forward to!
Stay tuned for more from Halloween Horror Nights, and be sure to get social with us on Facebook, Twitter, and Instagram @BehindThrills for the latest updates!
For our latest theme park videos please be sure to subscribe to us on YouTube!
For more information about HHN, including tickets, visit the official website by clicking here!