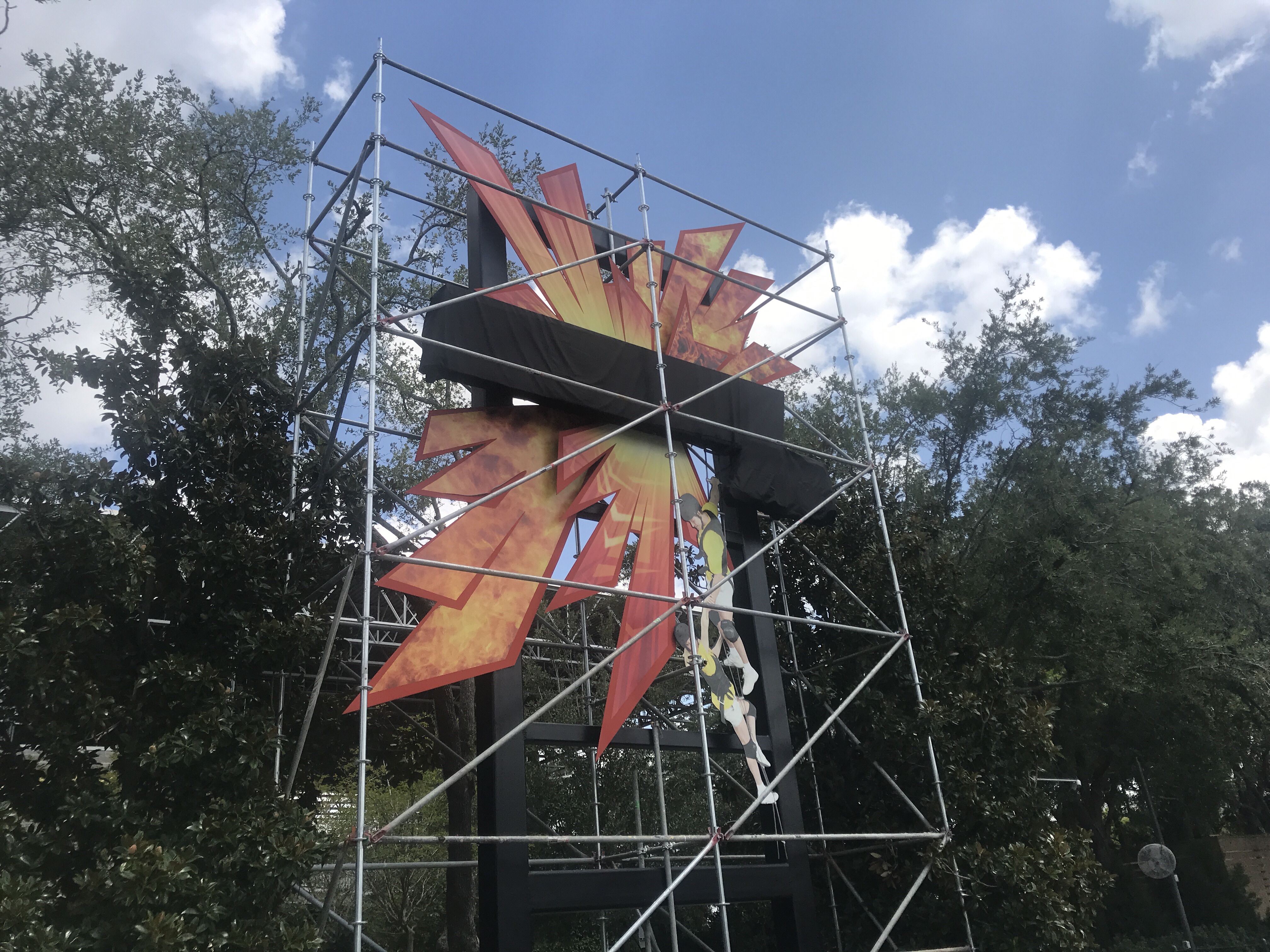 Ah, August. We are exactly a month out from Halloween Horror Nights, and we still don't have an official full line up. But what we do have is a slew of construction happening in the parks as Universal Orlando prepares for the annual scare fest. While construction has been happening for a few months now backstage, we are just now seeing some evidence that Halloween is coming in the parks with some scare zone construction.
One of the biggest…ummm…signs is that Feat Factor Live is now down for the summer.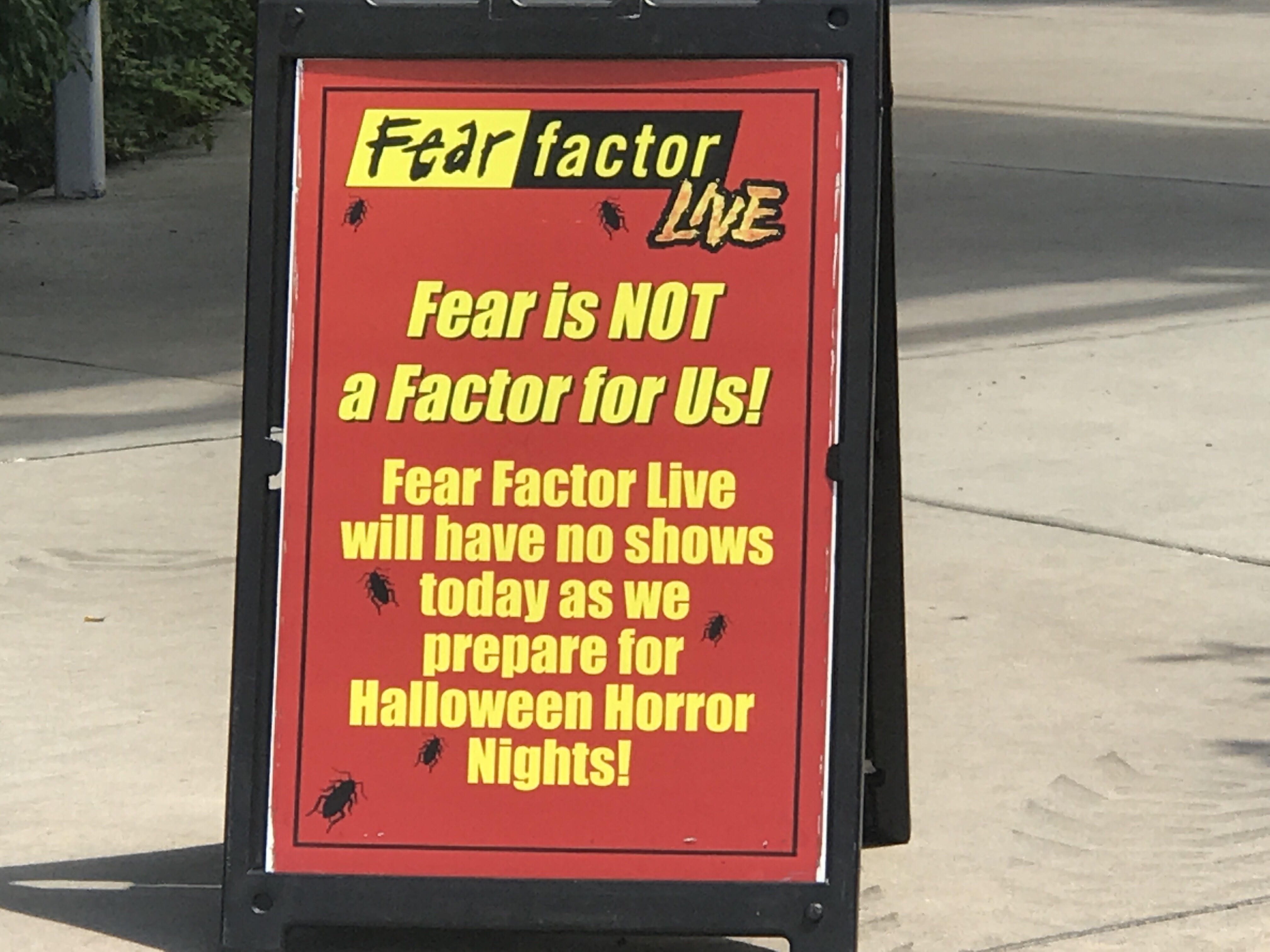 In years past, this would be a signal that Wyld Stallions would be running free, and ready for another year of Bill and Ted. However this year, it's a sign that Academy of Villains will be running rampant.
The high energy dance troupe is taking over the Fear Factor theater and should provide for a massive new show. Of course, we'll still miss Bill and Ted, but in time…everything will be alright.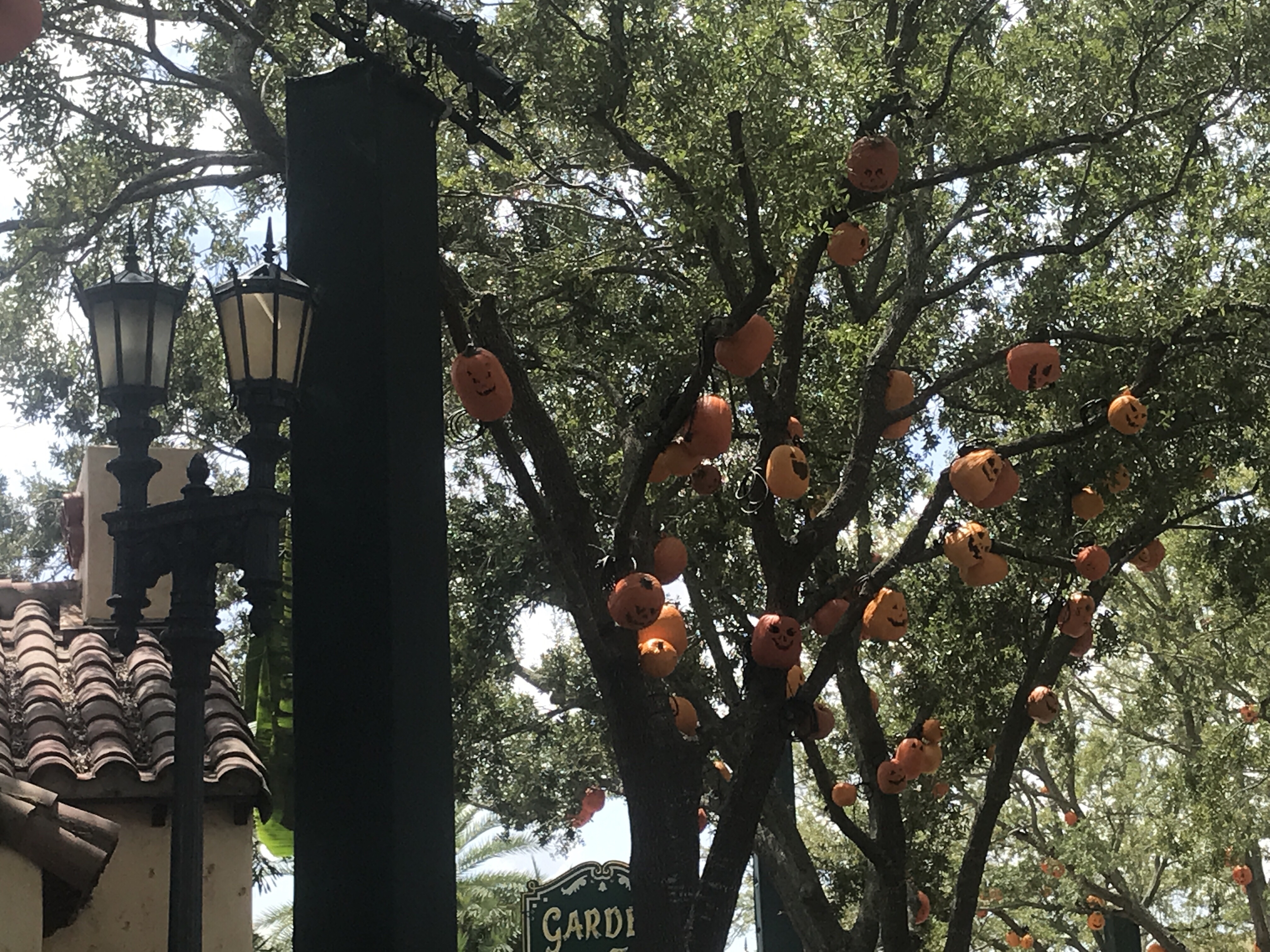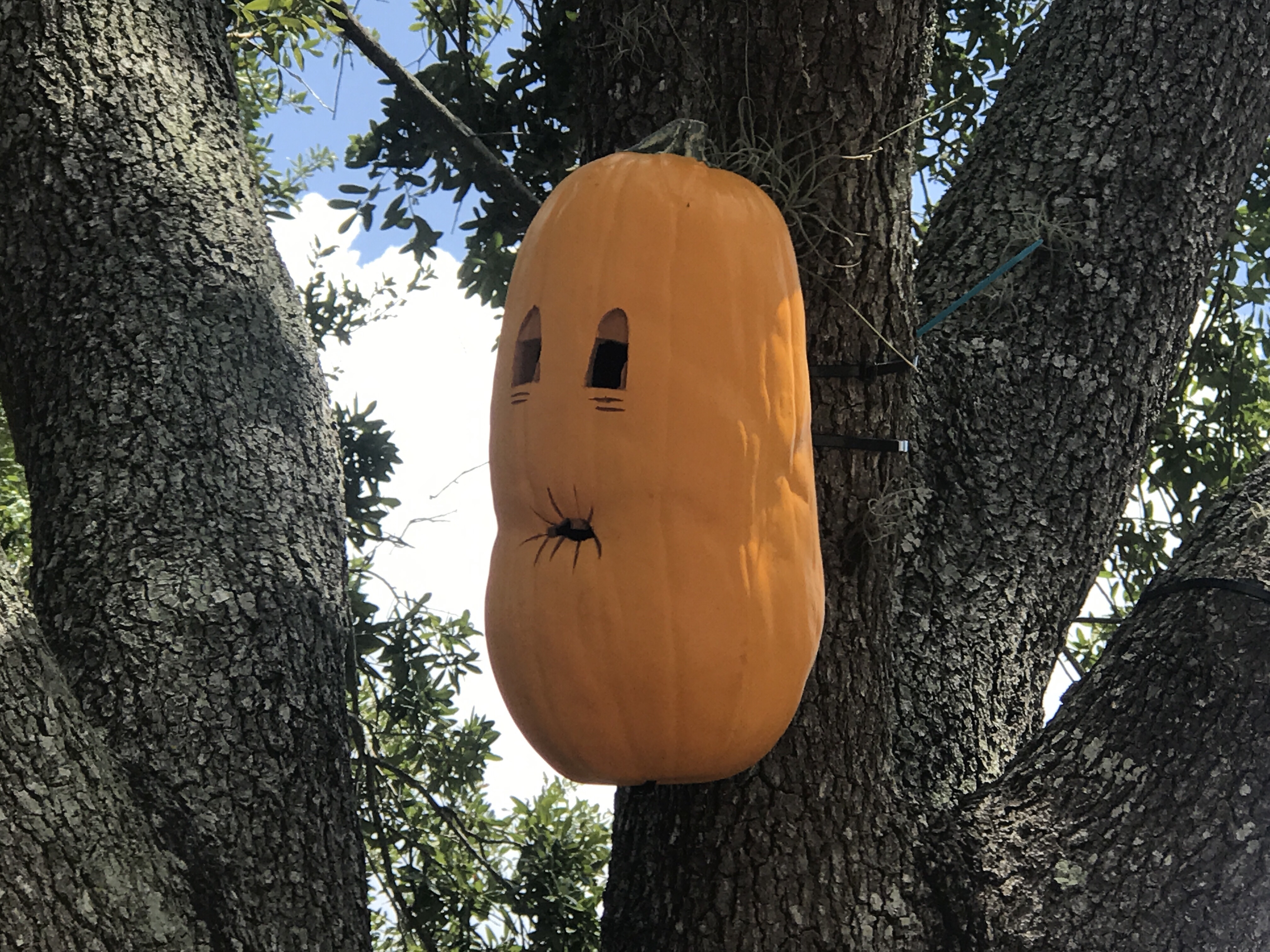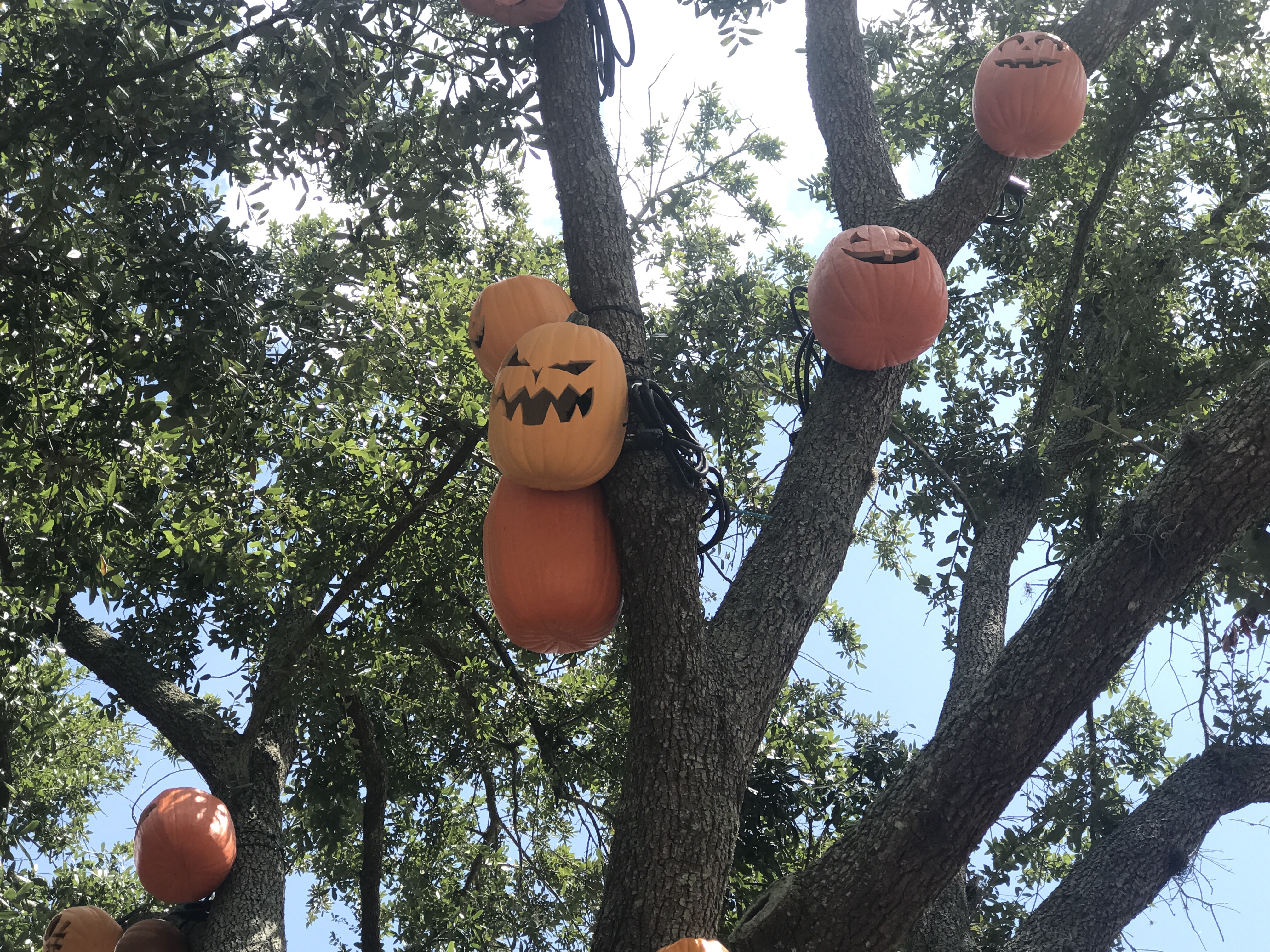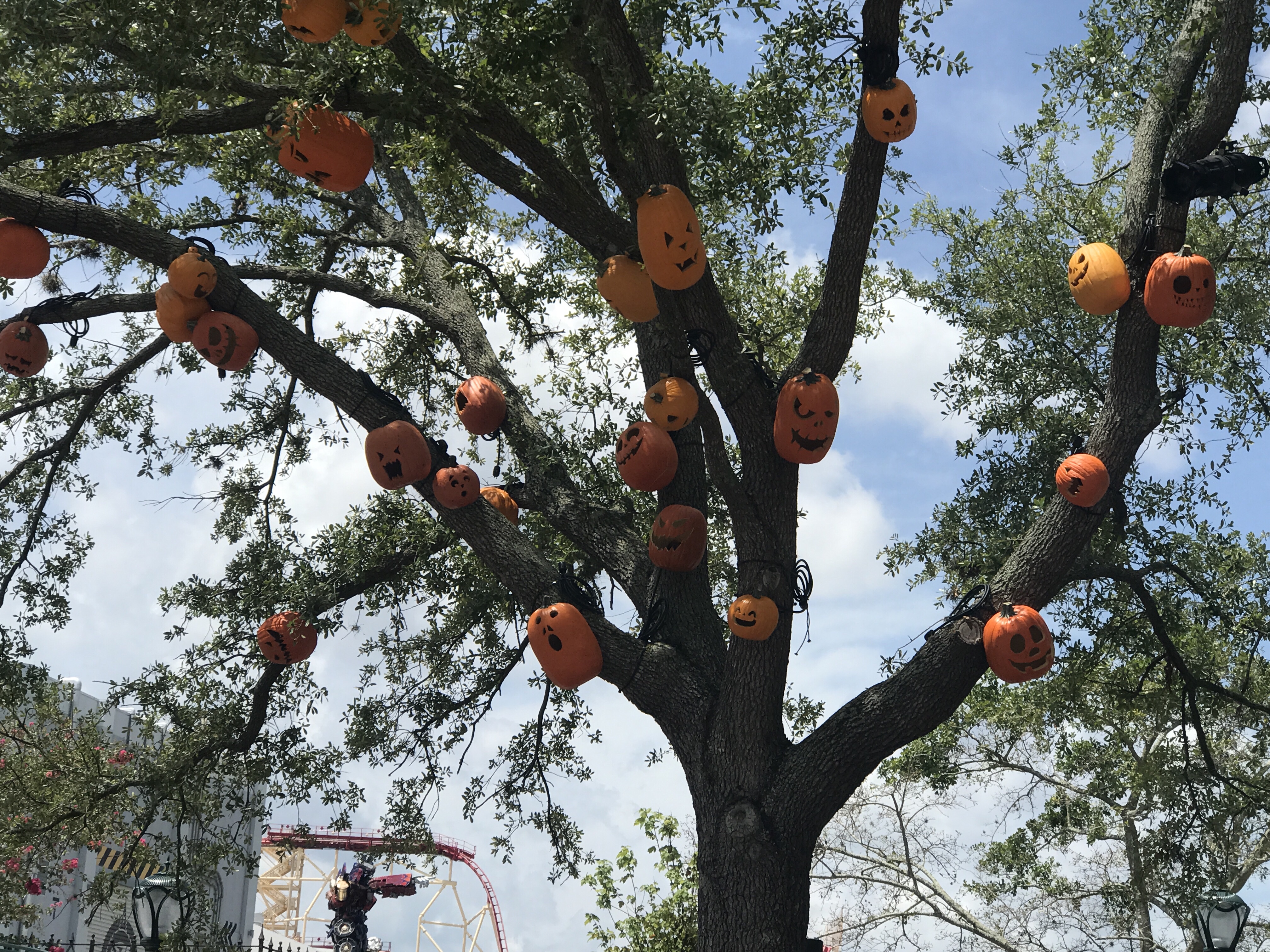 Meanwhile the first traces of a scare zone are popping up in Central Park. The pumpkins will once again return, as they line the trees and give not only a great photo opportunity, but also set a great atmosphere.
While some long time die-hard fans may complain about the pumpkins returning again, it lends to the Twisted Traditions scare zone in a way that only they can.
This was up while we were walking the park on Tuesday, by Wednesday things have changed yet again.
Our friends at Sunshine Frights caught a few more props being added to the area. With summer fast coming to an end, and Labor Day approaching, you're sure to see a lot more props popping up in the park over night. It's going to be amazing to see how Universal approaches the streets this year, especially with amazing features like Killer Klowns from Outer Space, and Vamp 85.
While there are still two houses left to be announced, this year is really looking like a great one. With the throwback to the 80's, the VHS feel of the marketing so far, and line up of half original houses and half big names, this could be one of the best and most popular years yet.
Halloween Horror Nights kicks off on September 14th, and runs on select nights until November 5th! Tickets, vacation packages and more are on sale, and they will sell out.
Stay tuned for more from Halloween Horror Nights, and be sure to get social with us on Facebook, Twitter, and Instagram @BehindThrills for the latest updates!
For our latest theme park videos please be sure to subscribe to us on YouTube!
For more information about HHN, including tickets, visit the official website by clicking here!