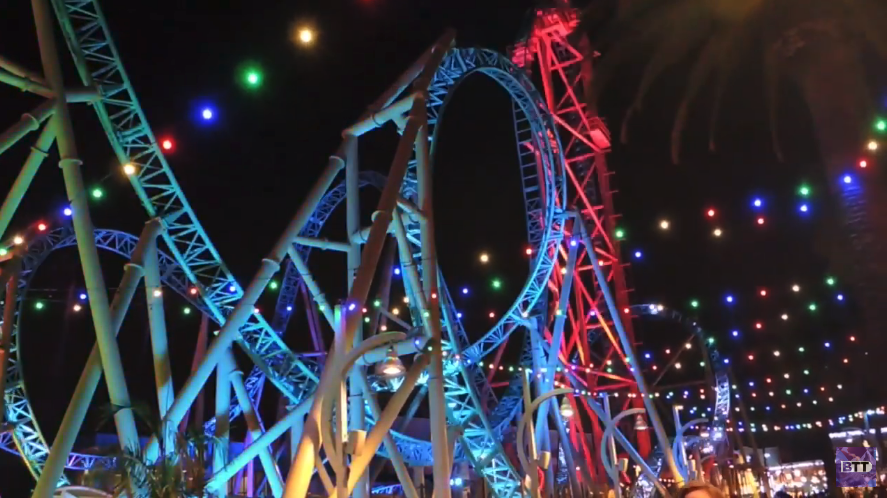 Trees can turn into Christmas musicals, houses can sing Nightmare Before Christmas, and even Castles can become one of the most festive things in the world with the right amount of lights, and music. While all those may be amazing, it doesn't hold a candle to a Christmas Roller Coaster light show. Let me say that again. A Christmas, roller coaster, light show.
Knott's Berry Farm turns into Knott's Merry Farm every Holiday season, and this year they're decking the halls, the park and the rails as they turn their newest roller coaster, Hang Time into an amazing light show. The coaster features a "beyond 90 degree" drop, meaning you actually go under the coaster, but that's only after hanging in the air for a moment, dangling over the drop.
The coaster is frightening, amazing and a ton of fun. Now they add a little Trans-Siberian Orchestra in, and the coaster is not only more festive, but more amazing.
Video-Deck the rails as Hang Time gets festive with Wizards of Winter!
The coaster does have one of the most amazing light packages to begin with. It's a growing trend in roller coasters to not only be ridden, but to be seen in amazing new lights. With Christmas, Knott's has taken the time to program the lights to the music, which does make the coaster look like it's moving. It's really a fun new addition to Knott's Merry Farm, and one more reason to go ride this season.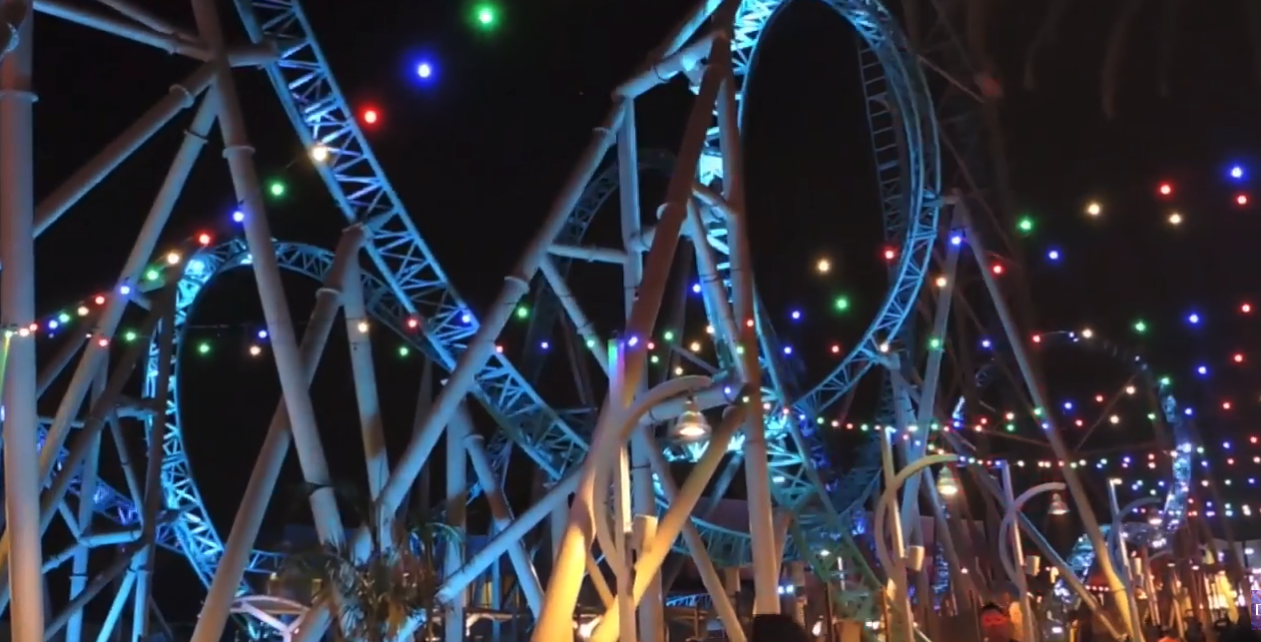 Knott's Merry Farm, and all the Christmas fun including Hang Time will run on select nights until January 6th. From December 7th until New Years Eve, the Christmas fun will light up the park every night with special lighting, shows and of course Christmas carols.

Stay tuned for more from Knott's Berry Farm, and be sure to get social with us on Facebook, and follow along with us on Twitter @BehindThrills for the latest updates!
For more information about Knott's Berry Farm, including tickets, visit the official website by clicking here!