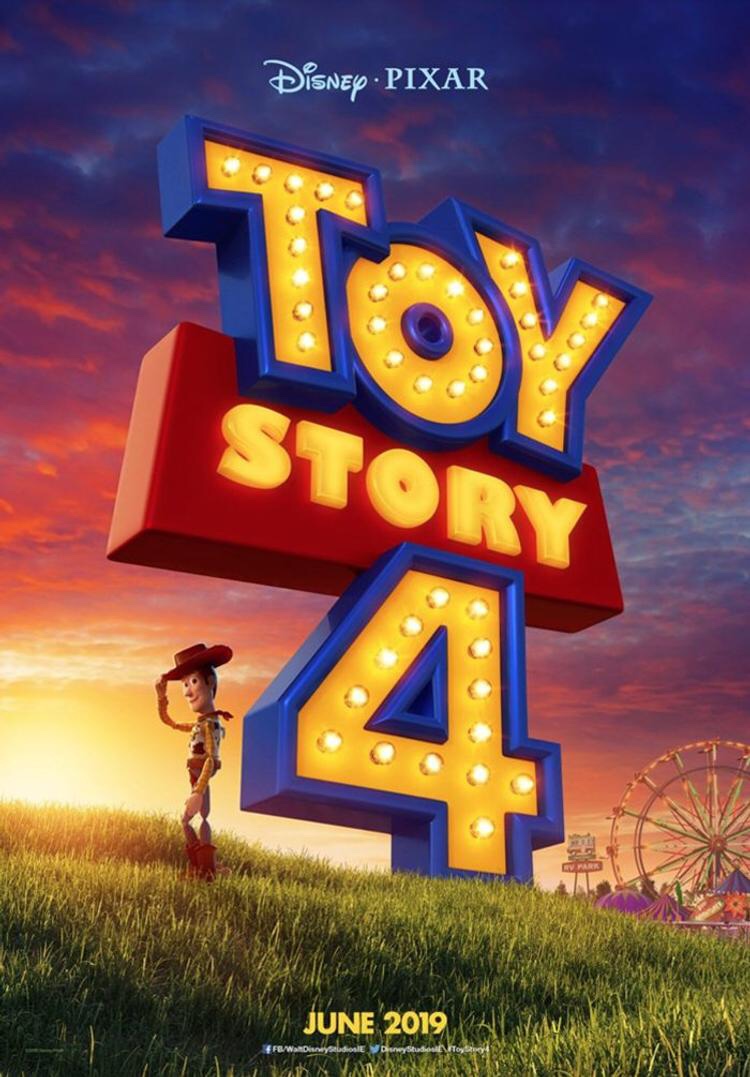 Toy Story 4 has done an amazing job so far at teasing the new film ahead of the June 21st release.
Ducky and Bunny had an amazing reaction to the short teaser trailer, and the teaser brought about a new toy. Now we get a great look at a trip to the carnival as Woody tips his hat and appears to be walking into the sunset. This could very well be Woody's last round up, as he says goodbye to Andy and Bonnie.
We don't know a lot of details, but we do know that the story will involve a road trip with new toys. If you look tot he left of the Ferris Wheel, you can see what looks like a sign for an RV park. Could Bonnie's parents be going on a trip at an RV park, and end up next to the carnival?
The characters of Ducky and Bunny are being played by Key and Peele, and that they are "carnival prizes who are eager to be won. But when their plans are rudely interrupted, they find themselves on an unexpected adventure with a group of toys who have no idea what it feels like to be tacked to a prize wall."
If this is going to be a final round up for Woody and possibly other toys, can we expect to see some old faces again, like maybe Bo-Beep?
We'll see when Toy Story 4 hits theaters on June 21st.
In the meantime, you can interact with Woody, Jesse and the entire Toy Story gang at Toy Story Land at Disney Hollywood Studios!
Stay tuned for more, and be sure to get social with us on Facebook and follow along with us on Twitter @BehindThrills for the latest updates!
For our latest theme park videos please be sure to subscribe to us on YouTube!