The mean-green, holiday-hating machine and his Who-friends are back as Grinchmas made its return to Universal Studios Hollywood for Christmas 2018. To the surprise of many fans this also saw the debut of a newly(ish) reworked Christmas tree lighting ceremony.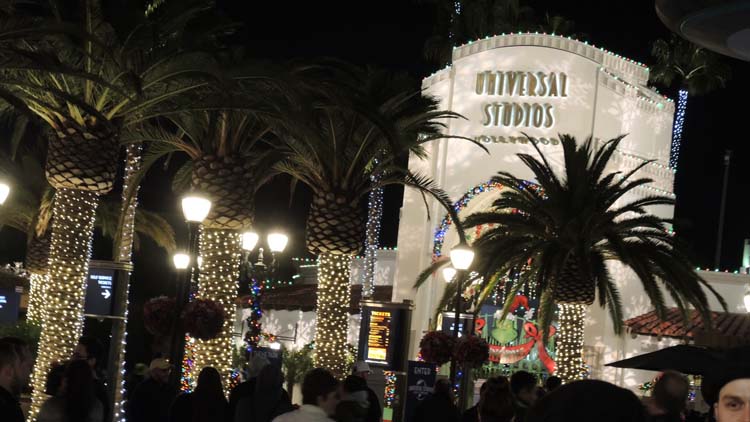 With the return of Grinchmas also comes the ultra colorful and festive park decor.
The brand new Animation Studio Store and Hello Kitty stores' received festive holiday decor as well. The whole area looks great, especially at night.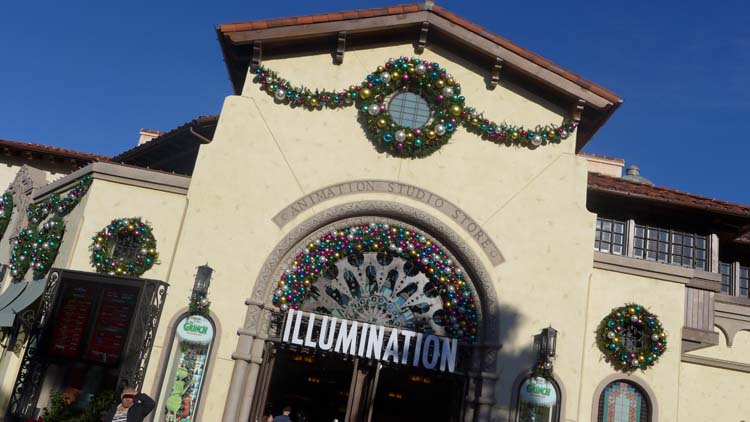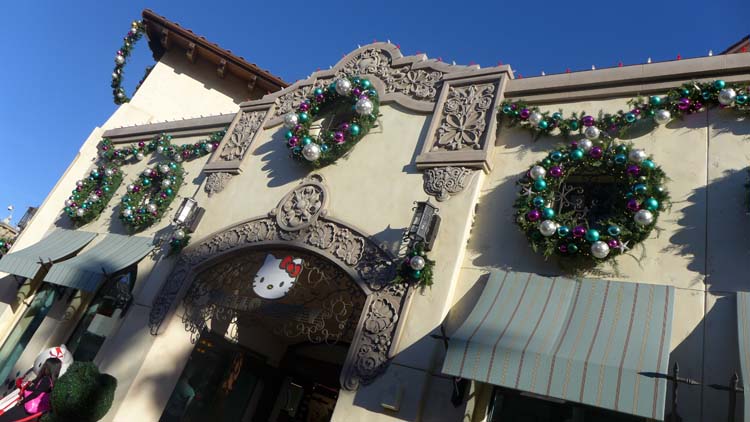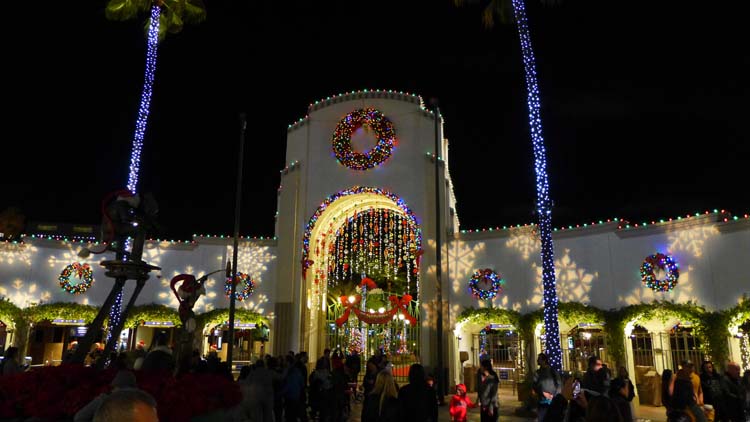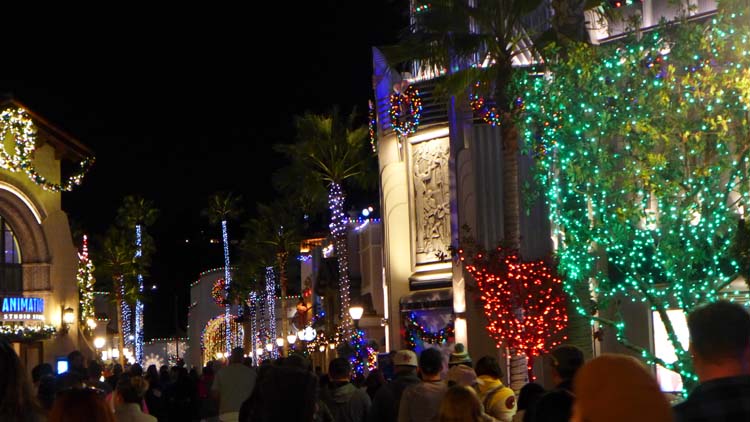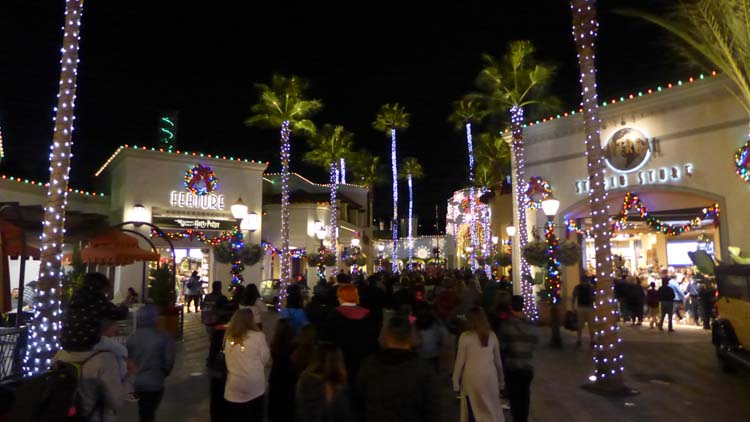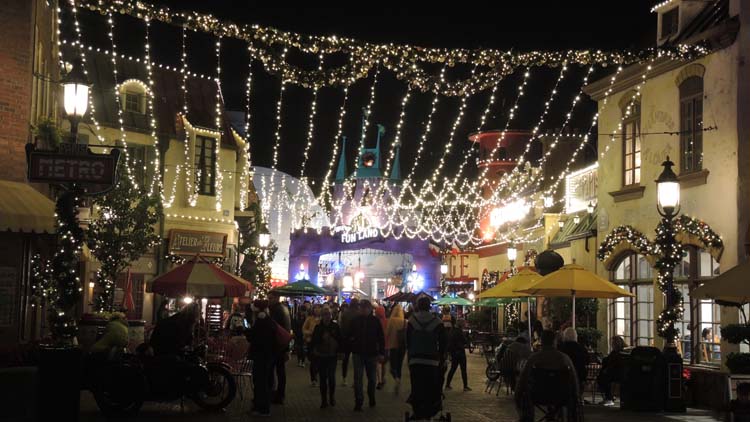 The minions decorate their neighborhood each year.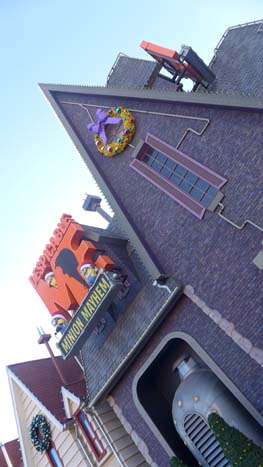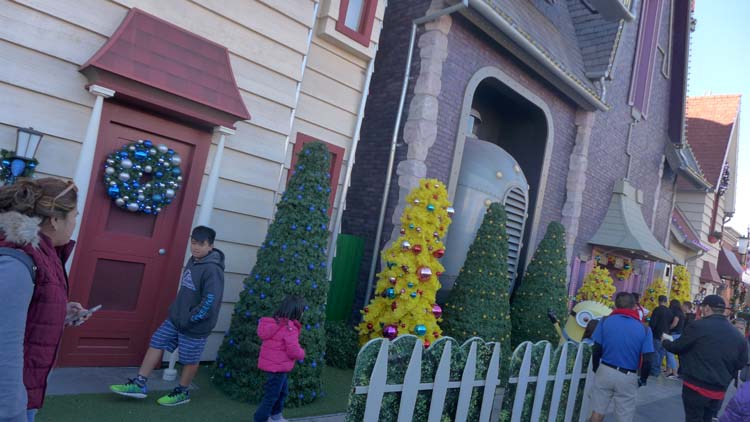 The new DreamWork's Theater also received new decor as well.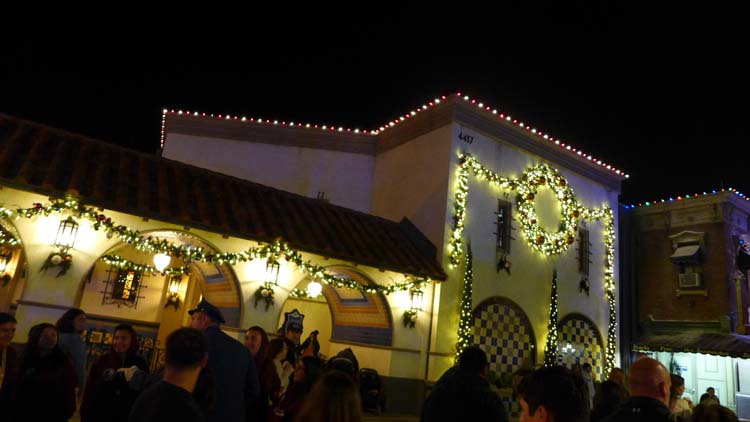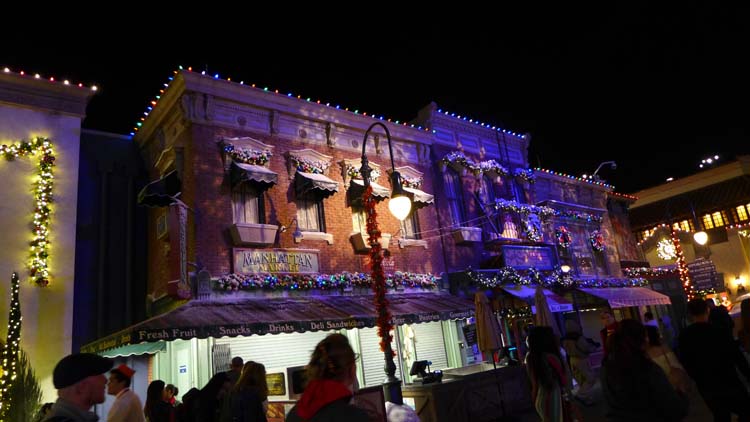 That leads us to Grinchmas itself (Christmas in the Wizarding World will be featured in a later article)!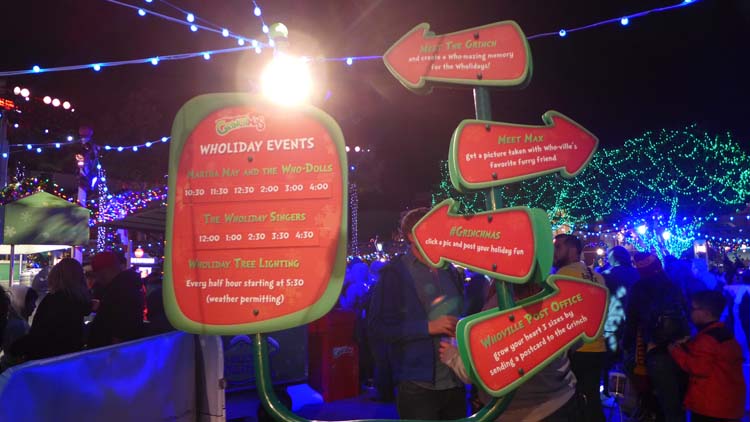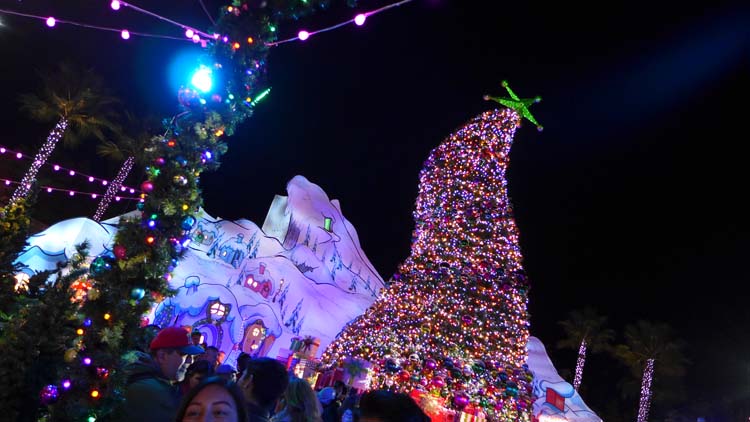 Huge crowds gather around the tree for the Tree Lighting Show ever 30 minutes. The Tree lighting show itself has been completely revamped, borrowing heavily from the much larger 15 minute Tree Lighting Show that ran until 2012. The new show runs about 5-6 minutes (3 minutes longer than the mini-show that had been running from 2013-17) and retells the final character arch of the Grinch culminating to the illumination of the magnificent spiral tree.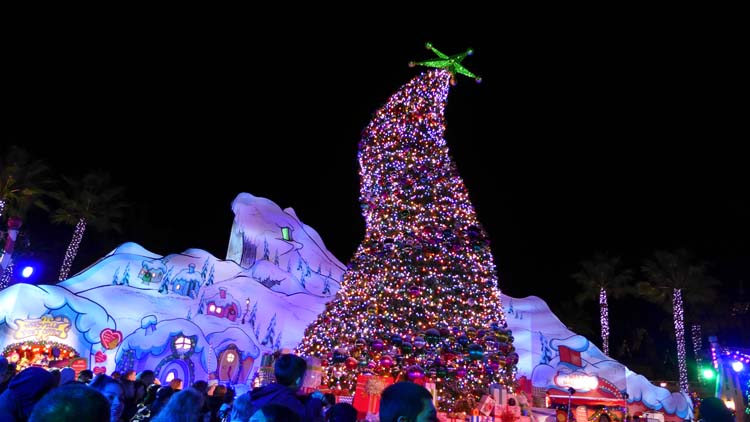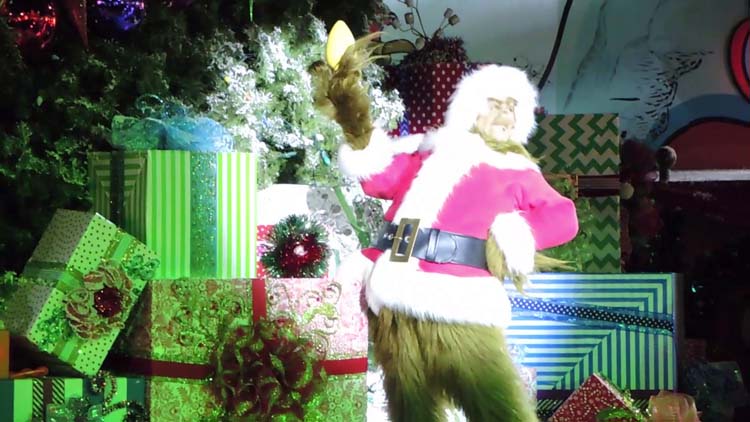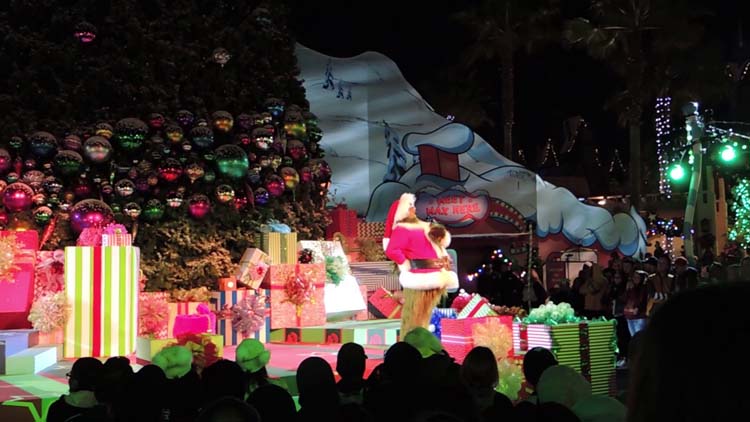 Ooga Booga!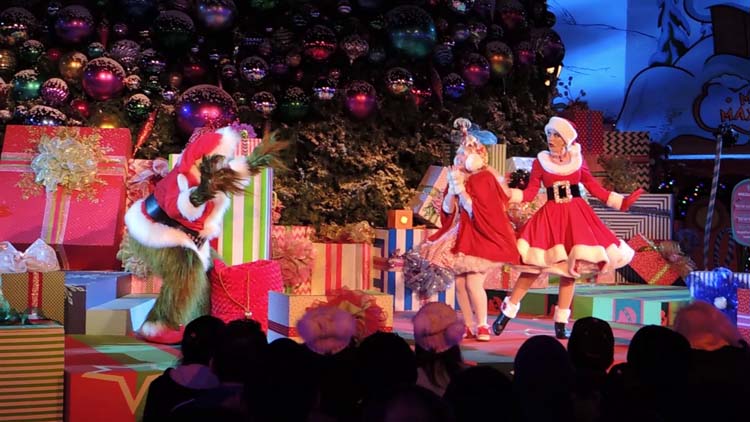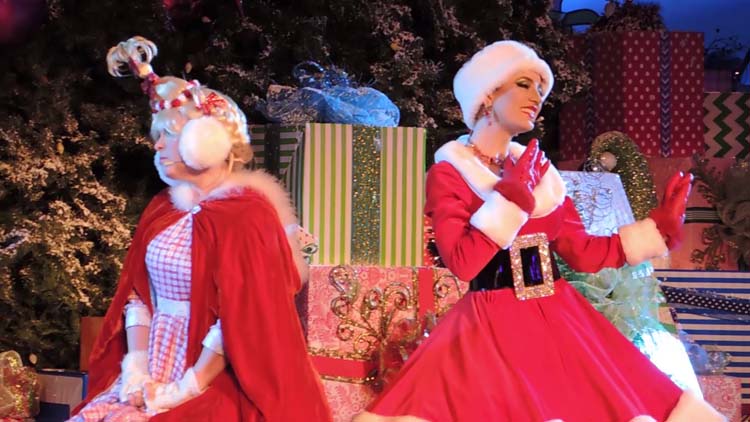 "Perhaps, Christmas doesn't come from a store".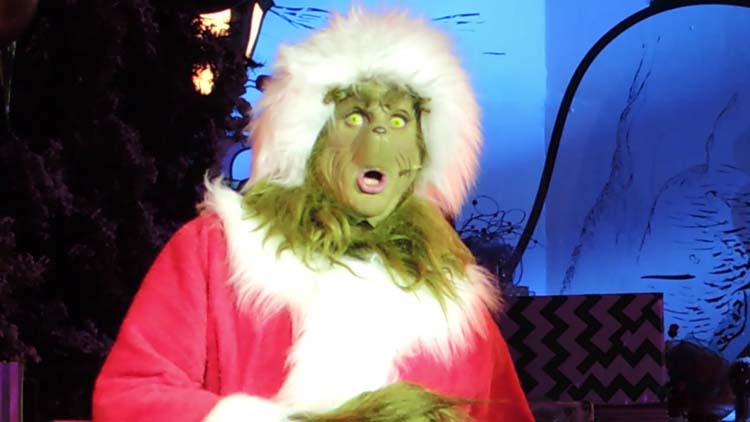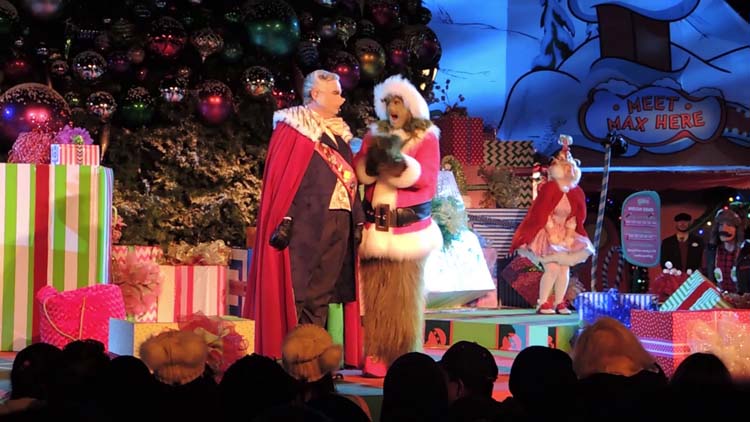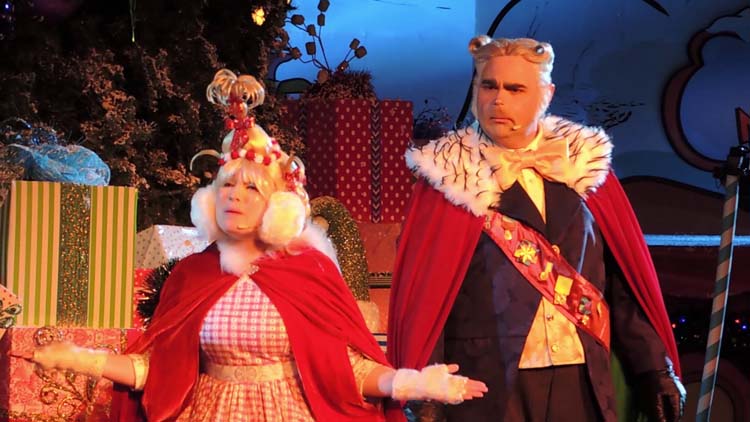 The Grinch's heart grew 3 sizes that day.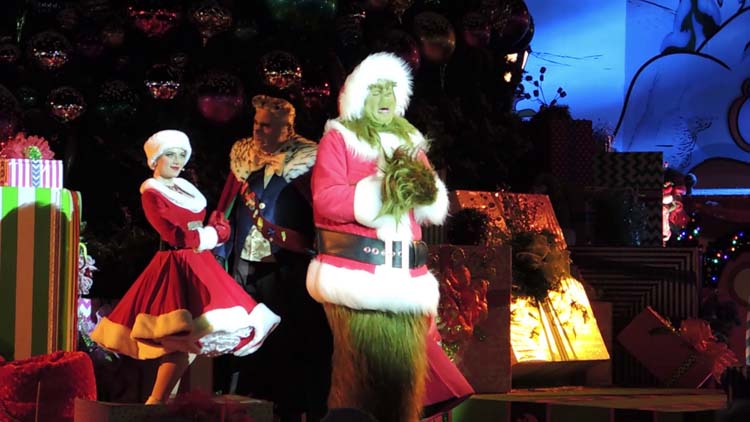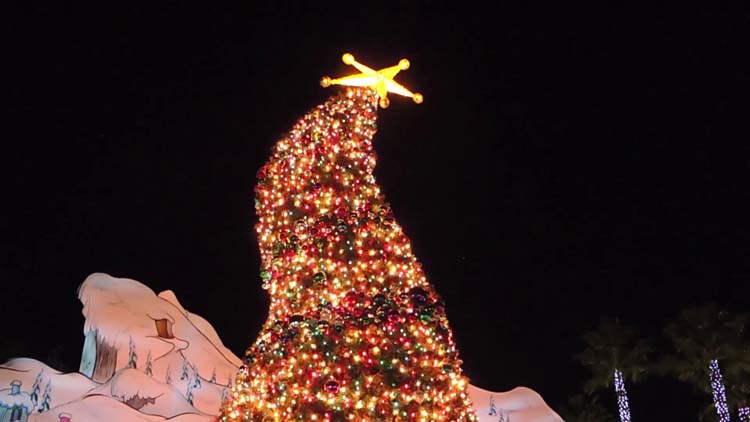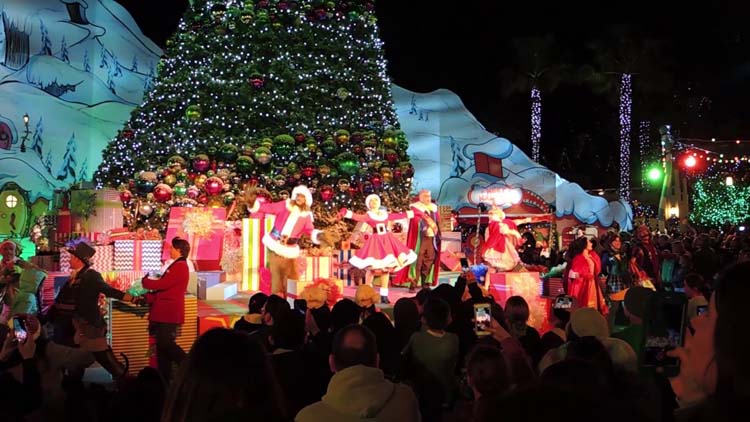 Watch the full show here!
Here you can write and submit post cards featuring good deeds you did throughout the year. For every good deed Universal makes a donation to School on Wheels.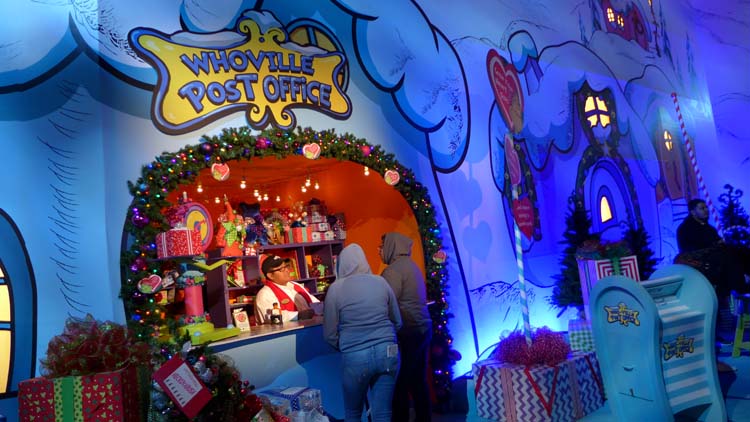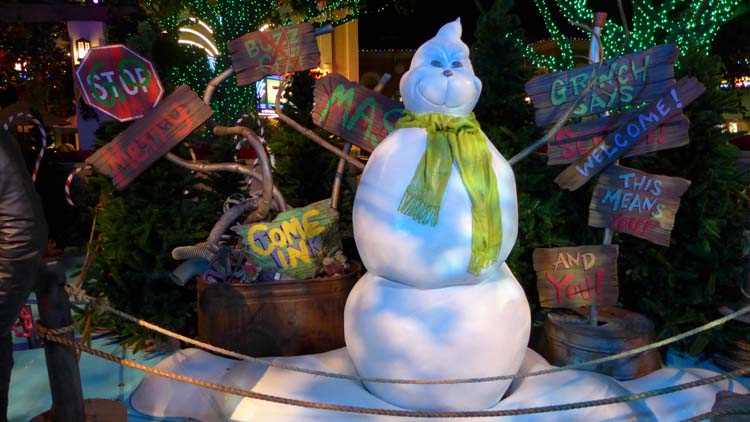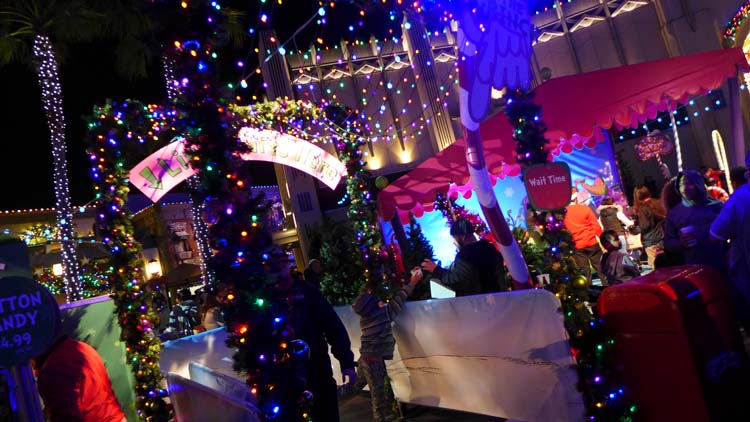 Here you can meet the Grinch's trusty partner Max.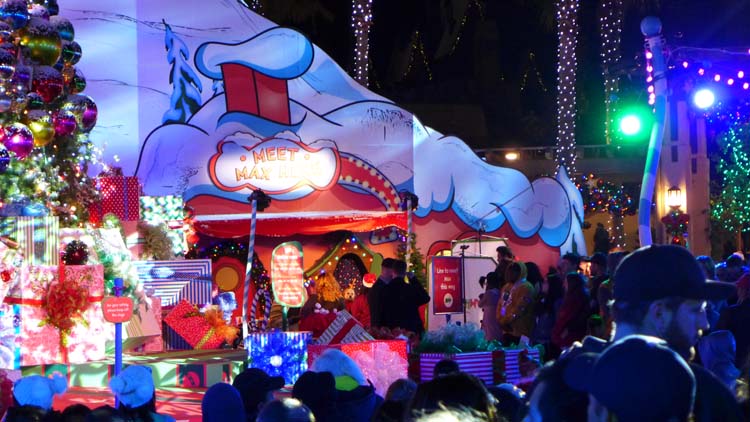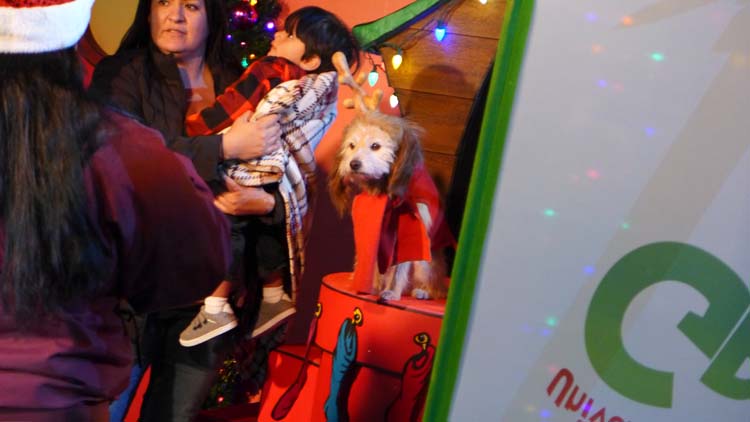 Props from the film also on display.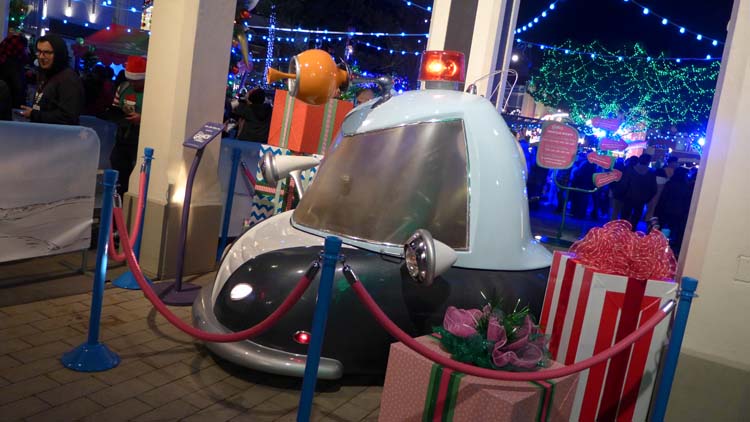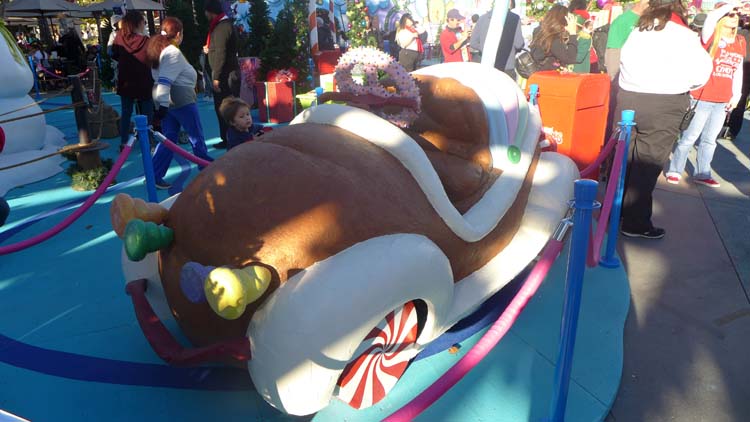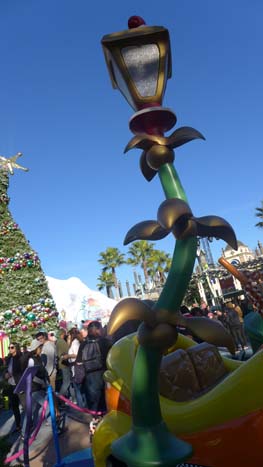 Tour the Grinchmas area!
Once again Universal offers the most unique and vibrant Christmas offerings for SoCal theme park fans, though the crowds can get pretty dense when both the Harry Potter Christmas shows and Grinchmas entertainment are running. Stay tuned for the latest Universal Studios Hollywood news as well as for a look inside the 2018 Christmas in the Wizarding World offerings and get social with us on Facebook and follow along with us on Twitter @BehindThrills for the latest updates!
For our latest theme park videos please be sure to subscribe to us on YouTube!
For more information about Universal Studios Hollywood, including tickets, visit the official website by clicking here!