Each year, after the fog has drifted, Knott's changes from Scary to Merry in just a matter of weeks. Each year the team at Knott's continues to top themselves with new decor, entertainment offerings, food options, photo ops and holiday magic for the annual Knott's Merry Farm event.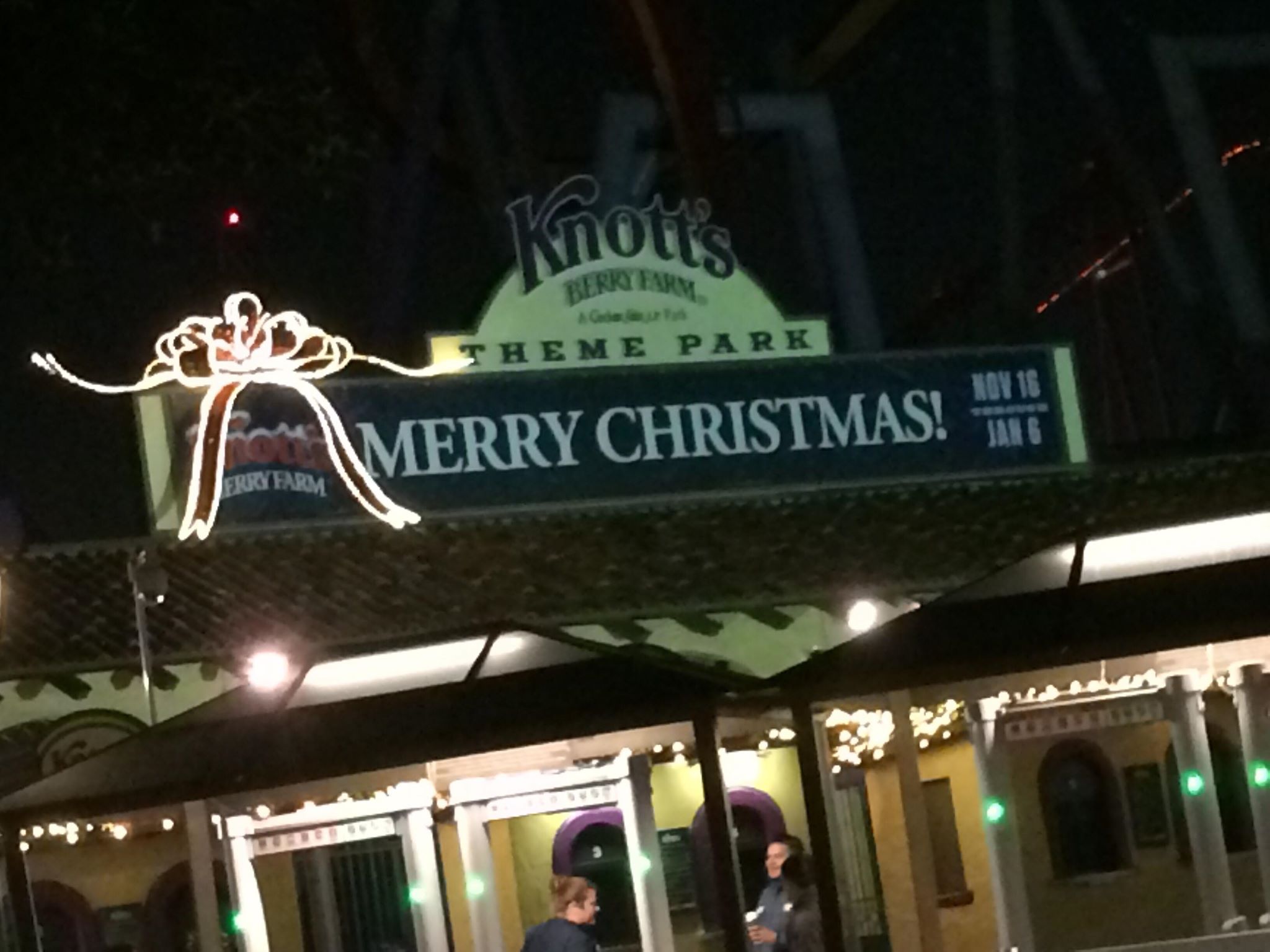 If you've been to Knott's in recent years during Merry Farm, you'll be please to see a huge new array of holiday decor throughout the entire park. This starts immediately when  you reach the main gate with the huge bow on top.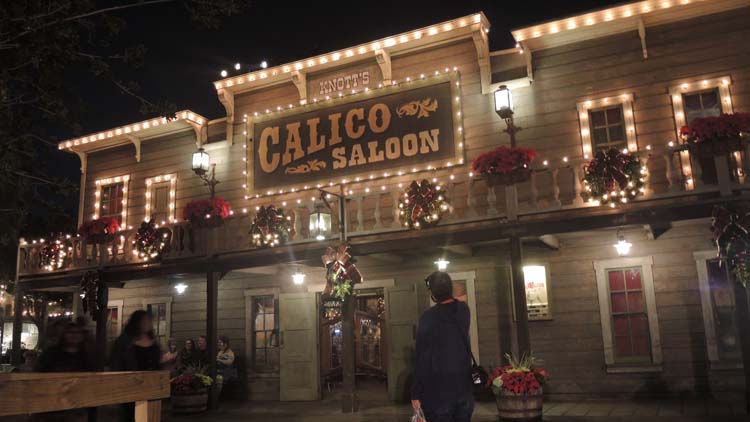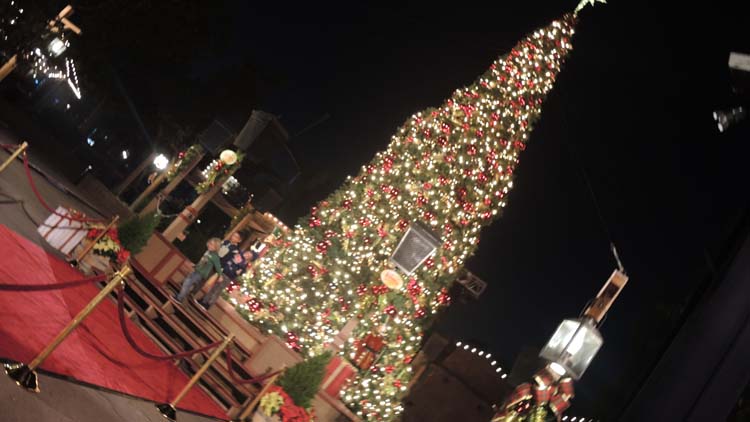 In Ghost Town you'll find Santa's Cabin which offers an indoor location to meet with Santa, Grab a holiday themed bite and relax for a few minutes away from the hectic crowds.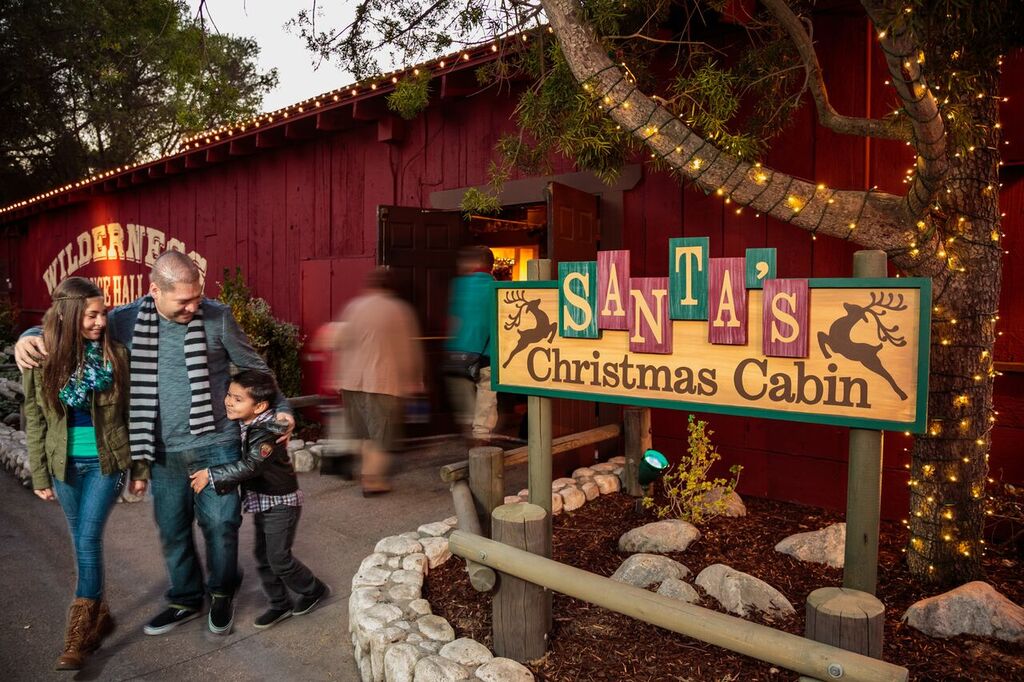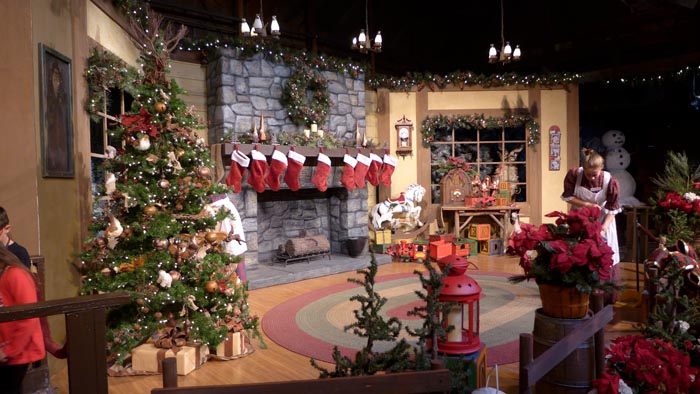 You'll also find the hourly Snow and Glow experience where you get to see the rare sight of snowfall in Ghost Town.
This year Knott's has added interactive lanterns that light up in snyc with the show during each performance (similar to Disney's Glow with the Show). These lanterns are sold throughout Ghost Town. You can take a look at the exclusive holiday offerings (including the lanterns) in the video below. You'll also catch a glimpse at the delicious holiday food offerings.
Over at the Boardwalk is where you'll find some of the most exciting new decorations. The iconic fountain has become frozen and one of the most popular new photo spots inside the park during Merry Farm.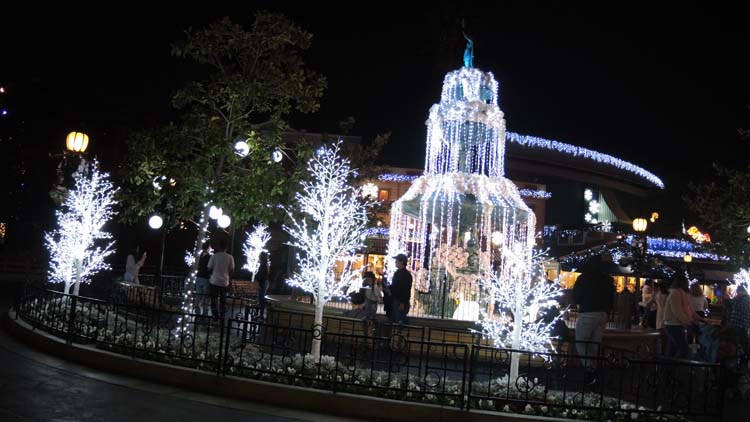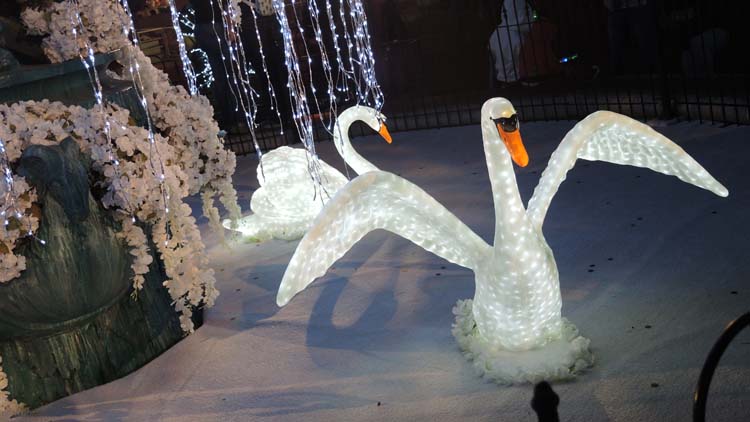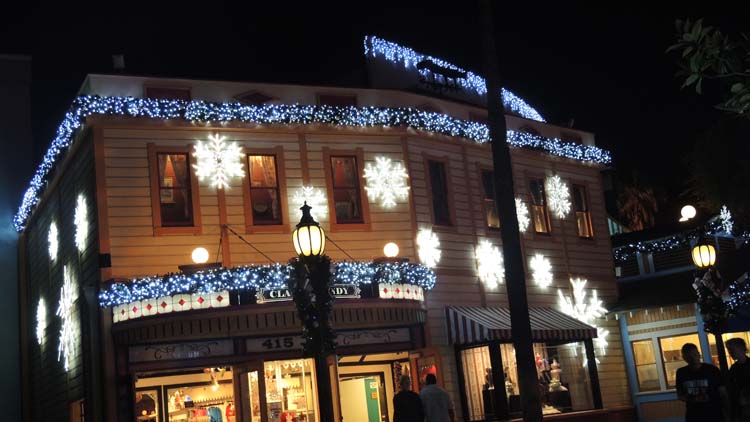 Opposite the fountain where HangTime resides you'll find some of the most exciting new additions on the BoardWalk.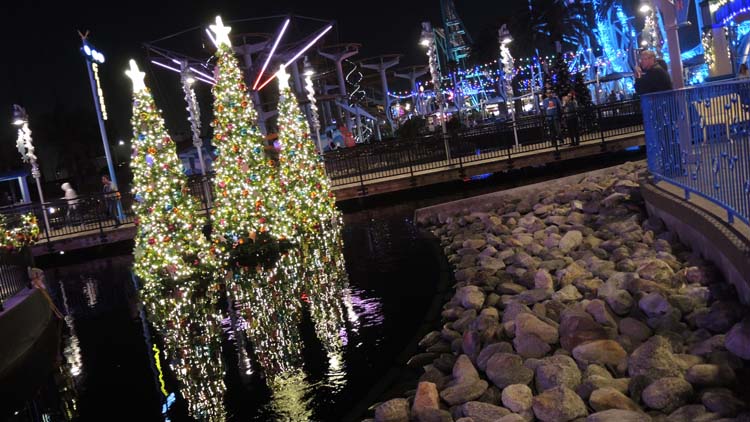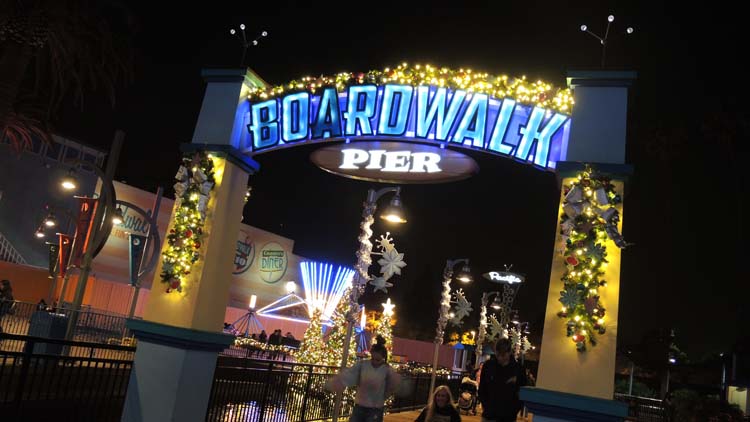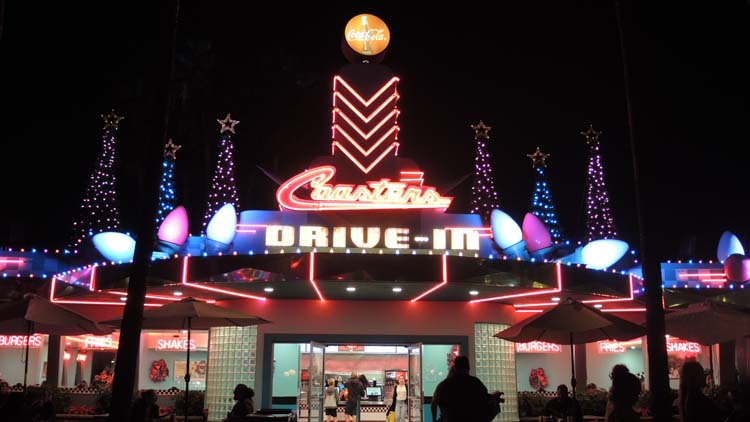 The whole area looks fantastic. For HangTime itself, it now features a wonderful new lightshow using Transiberian Orchestra's classic, 'Wizards in Winter'. There's also a brand new tree crafted from surf boards atop the BoardWalk Shop.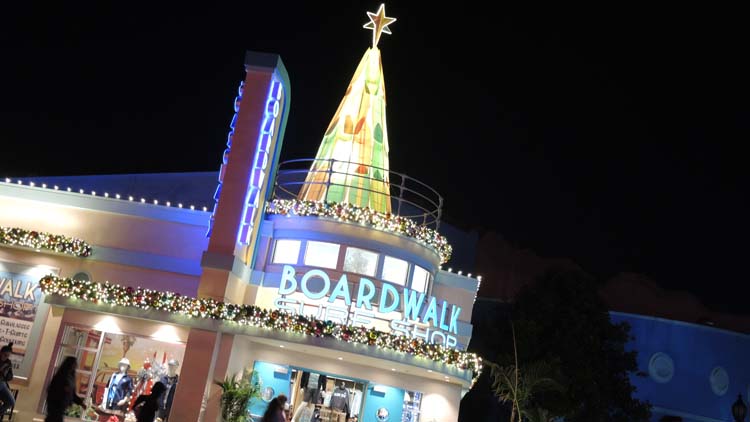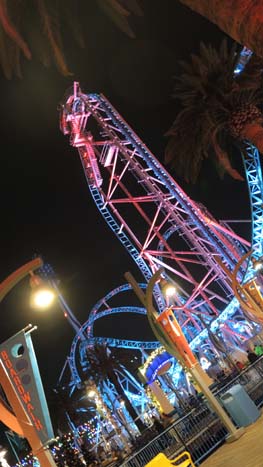 There's so much to see and do at Knott's Merry Farm there's no way we could get it all done in one night. So we're hoping to come back soon to bring you the rest of this amazing, family friendly event.
The overall entertainment and decor has never been better and for those looking to celebrate the reason for the season will certainly find plenty of opportunities inside the park.
Be sure to get social with us on Facebook, and follow along with us on Twitter @BehindThrills for the latest updates!
For more information about Knott's Merry Farm, including tickets, visit the official website by clicking here!