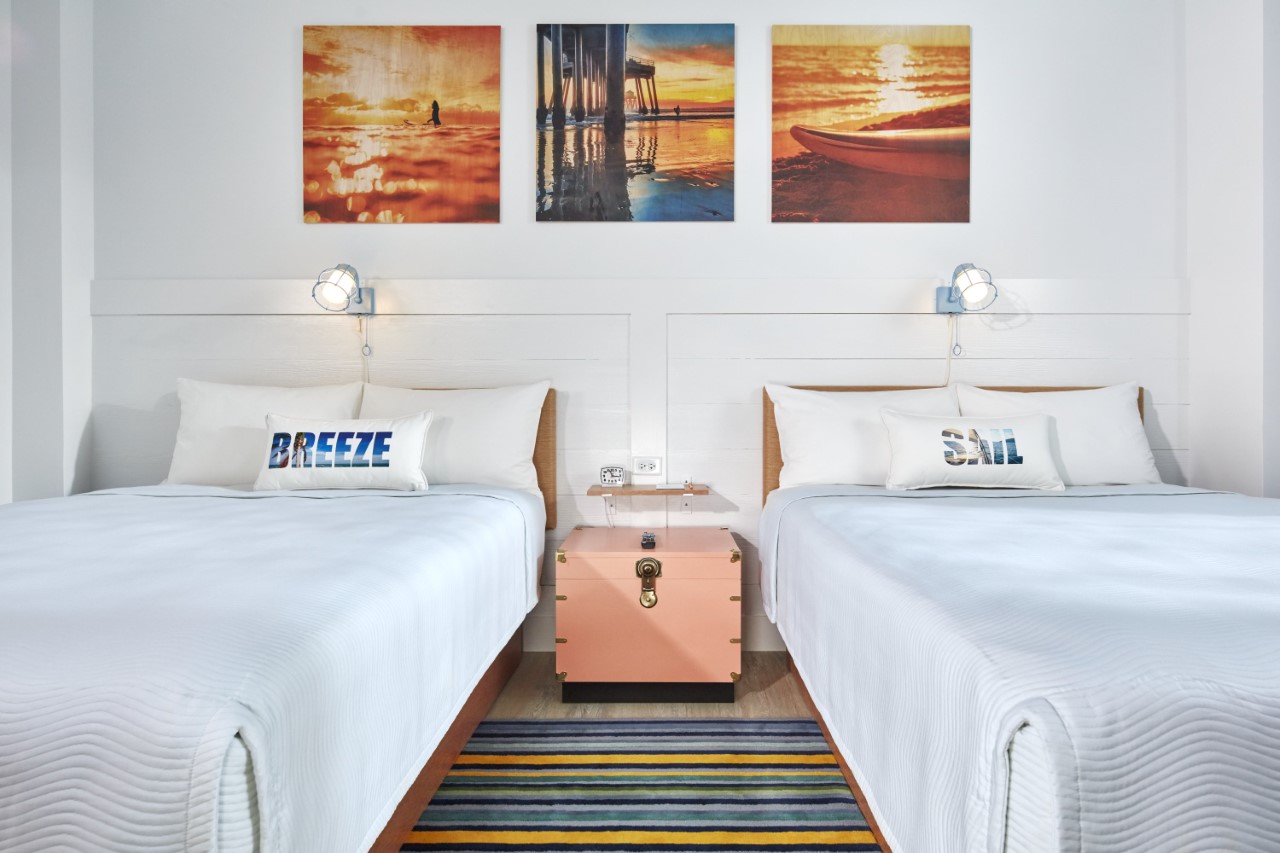 Universal Orlando's Endless Summer Resort opens phase one with Surfside Inns and Suites this August. However, next May Universal Orlando will open phase two, which is already under construction with Endless Summer Dockside Inns and Suites.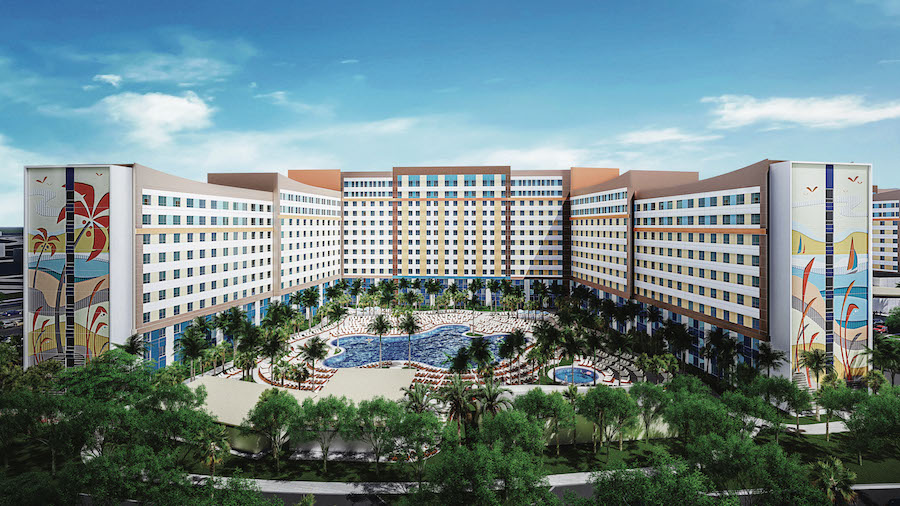 The new hotel will complete the Endless Summer Resort, which is located just minutes from Universal Orlando Resort on the former home of Wet n Wild Orlando. Endless Summer will be the first hotel in the newly formed "Value Resort" end. The hotel will bring the same quality and service that guests have come to expect from Universal and Loews Hotels, but with rooms starting at just $79 dollars a night.
The destination's newest hotel will offer 2,050 relaxed and casual guest rooms and suites. Families needing a bit more space will find it easy to spread out and unwind in the 2-Bedroom Suites, which start at $115 per night for a 7-night stay. These suites sleep six comfortably and feature a kitchenette and separate bath and vanity areas, so the whole family can get ready in time to experience Early Park Admission. It's the perfect home base for families of any size to experience all that Universal Orlando has to offer – at a quality that's simply unmatched anywhere else in Orlando.
Guests at both Surfside Inn and Suites & Dockside Inn and Suites can take advantage of exclusive Universal Orlando
benefits to enjoy an epic vacation, including:
 Early Park Admission – allowing them to breeze into one of Universal Orlando's three amazing theme parks an hour before everyone else
 Quick, complimentary shuttle bus transportation to and from the theme parks and Universal CityWalk
 Destination-wide charging privileges with their room key
 Complimentary delivery of merchandise purchased throughout the resort to their hotel
Endless Summer Dockside will also feature two massive pools, a kids play area, and sandy beaches. There will be a huge food court serving breakfast, lunch and dinner, as well as a pool bar, a lobby bar and coffee bar.
Bookings are available now for stays starting on Friday, May 1st 2020. Click here to book now!
This is the latest in the massive hotel and attraction line up at Universal Orlando, which started back in 2014 with the opening of Cabana Bay Beach Resort. Since then, Universal Orlando has opened two more hotels with Sapphire Falls, and Aventura Resorts. With the addition of the two Endless Summer Resorts, Universal brings their hotel count up to eight.
Want to hear more about the Universal Orlando hotels? Check out our video below for a Q&A session with Universal Creative and Loews Hotels about all that you can expect from all of Universal's hotels.