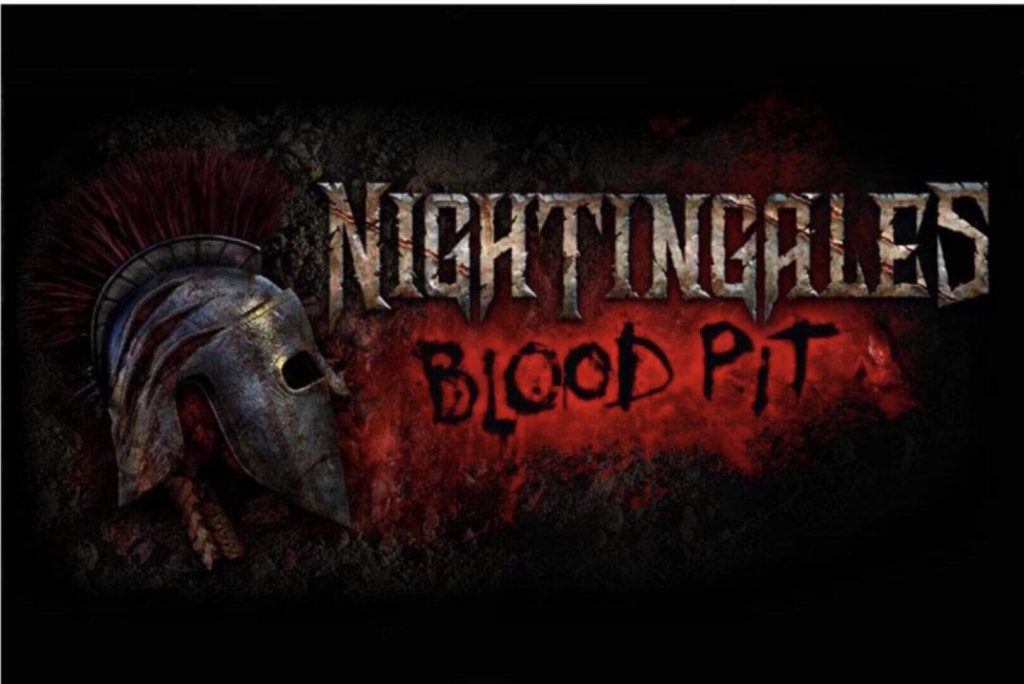 History is full of bloody moments, from World War I to the Spanish Inquisition and even in the gladiator pits of the Roman Empire. And flicking to all of those bloody moments…they have been there. The Nightingales are an ancient, and gruesome race, feeding on the chaos of war and famine and feasting on those who wage those wars. And so they have returned to Halloween Horror Nights in the all new house "Nightingales: Blood Pits".
This new house will feature the story of the worst drought in Ancient Roman History, and the gladiatorial games fought for the amusement of a cruel Roman Emperor. The Nightingales will flock, and feast as they've done throughout history as you try to survive the terror of the games and the hunger of the Nightingales.
This is the second house in Halloween Horror Nights History to feature the Nightingales, and a sort of prequel to the original house. Nightingales: Blood Prey was featured in 2011, and took guests into World War I as allied forces were eaten between bullets and bombs. It was one of the better houses of HHN history and started off what could be an amazing legend, straight from the minds of creative team at Universal Orlando.
The original house joins Stranger Things in the line up so far, and is just one of ten new houses and five scare zones coming to Universal Orlando this year. The year will also be the biggest yet, as the event starts the first week in September, and extends all the way until November 1st.
Tickets are now on sale, and you can take advantage of a special limited offer by clicking here.
Stay tuned for more from Halloween Horror Nights, and be sure to get social with us on Facebook, Twitter, and Instagram @BehindThrills for the latest updates!
For our latest theme park videos please be sure to subscribe to us on YouTube!
For more information about HHN, including tickets, visit the official website by clicking here!