D23 had an idea. And it's bringing a remarkable group of people together to fight and unite. And unite they will. Disneyland Paris, and Disney California Adventure will bring the Avengers to life in ways that we haven't seen before. The Campus will link together Hong Kong Disneyland, Disneyland Paris, and Disney California Adventure.
We will be able to join the ranks of the Avengers at Avengers Campus, and will be a "theme park universe". This will be done with Worldwide Engineering Brigade, or WEB.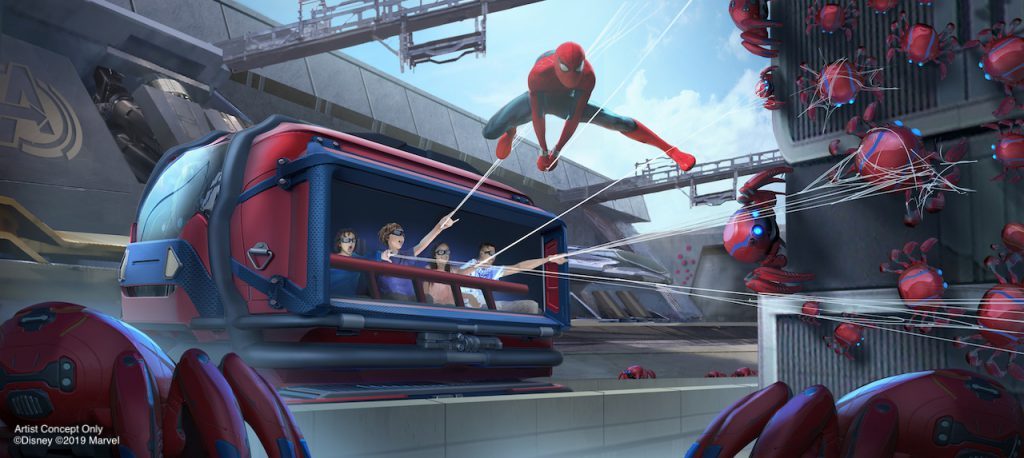 First up is the first ever Spider-Man attraction in a Disney park. You'll be able to sling webs just like Spidey, as you go through a fully immersive attraction. The Spider-Man Experience will put you through WEB and take you into an open house where you will test out the Webslinger Vehicle that allows you to swing like Spiderman. Peter Parker has worked on these Spider-bot nano bots. You'll help Spider-Man and get a feel of actual super powers as you help Spider-Man collect Spider-Bots that have run amok.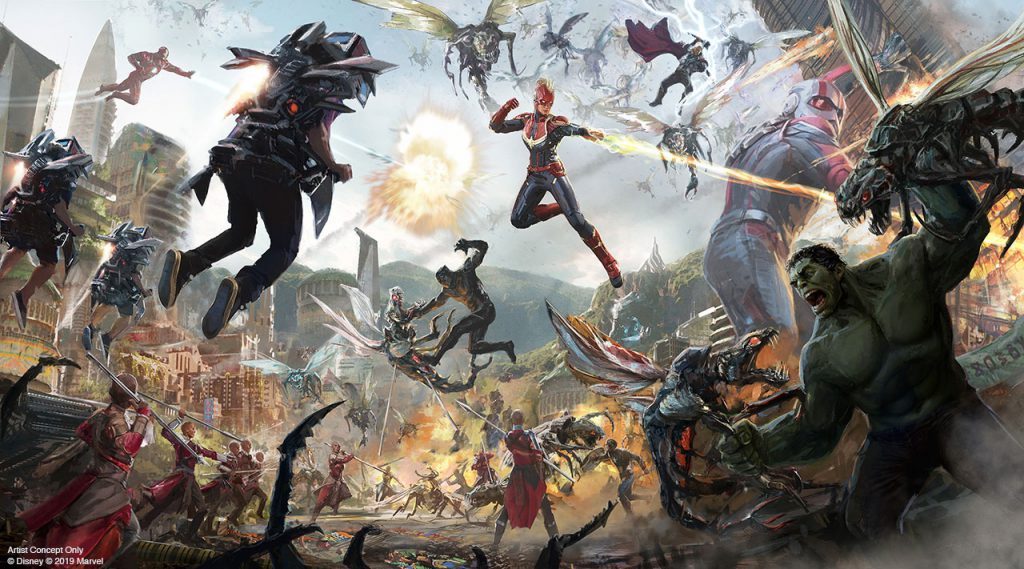 A brand new E-ticket attraction will also open in the second phase at California Adventure. Guests will step aboard a QuinJet, and visit Wakanda and Beyond. You will also gear up, and fight one of the biggest, meanest villains the Avengers ever face.This will be part of Phase two, which will open at a later date.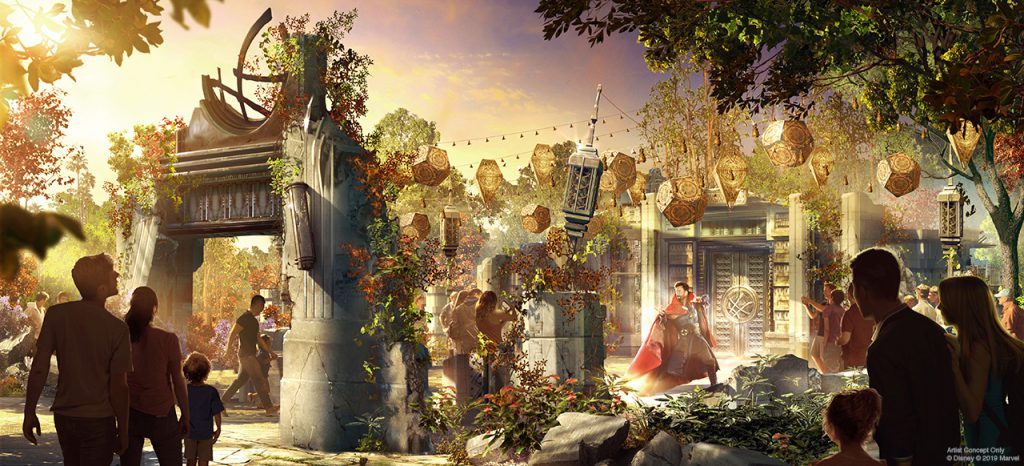 Doctor Strange will also let you explore a mysterious California Sanctum. You'll see Thor, Black Panther, Star Lord, Loki Gamora, Black Widow and more.
Pim Test Kitchen will let you taste different flavors, that might be shrunk down to size. Just as Ant-Man and The Wasp use "Pym Particles" to grow and shrink just about anything, Pym Technologies is using the latest innovations to grow and shrink food at this eatery.
Ant Man and the Wasp meet and greet will happen at Disney California Adventure.
Phase One will open in Anaheim in 2020!
Stay tuned for more from Disney, and be sure to get social with us on Facebook and follow along with us on Twitter @BehindThrills for the latest updates!
For our latest theme park videos please be sure to subscribe to us on YouTube!