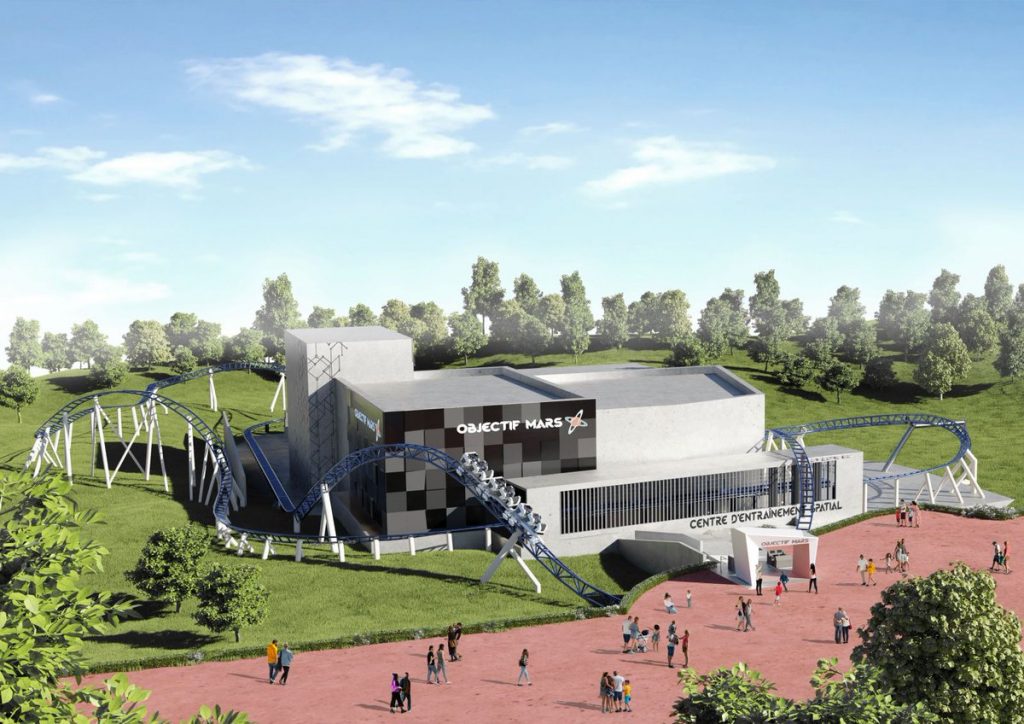 Futuroscope, a French theme park, will be introducing its first major roller coaster with the addition of Objectif Mars, which translates to Mission Mars. The coaster will take guests on a daring mission to Mars, simulating the intense g-forces that astronauts will experience as they travel through space.
260 days of travel. 34 million miles. Zero gravity. After 60 years of epic scientific and technological adventures, the Futuroscope space-training centre is now recruiting the next generation of astronauts for the first manned mission to explore the Red Planet. Young trainees will have their ability to endure extreme environments put to the test and have to prove they can make the grade to join Mission 2040. Will they be up to it? And who will be selected?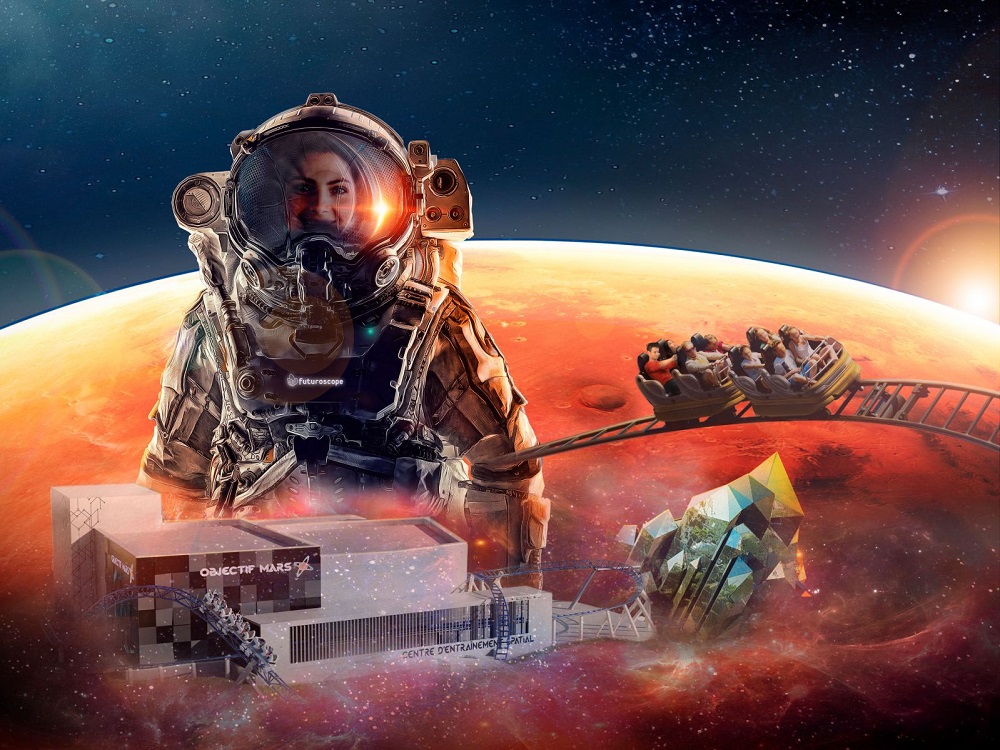 This new coaster seems to be a new concept from Intamin, arguably the most innovative roller coaster manufacturer in the world. Consequently, the coaster will feature many special elements such as spinning cars, a dark ride section, and free-fall drop track.
According to RCDB.com, the coaster will feature a tire-propelled launch and result in a ride experience of about three minutes. The trains will consist of three cars, each car holding two rows of two passengers. The new ride is expected to open in March of 2020.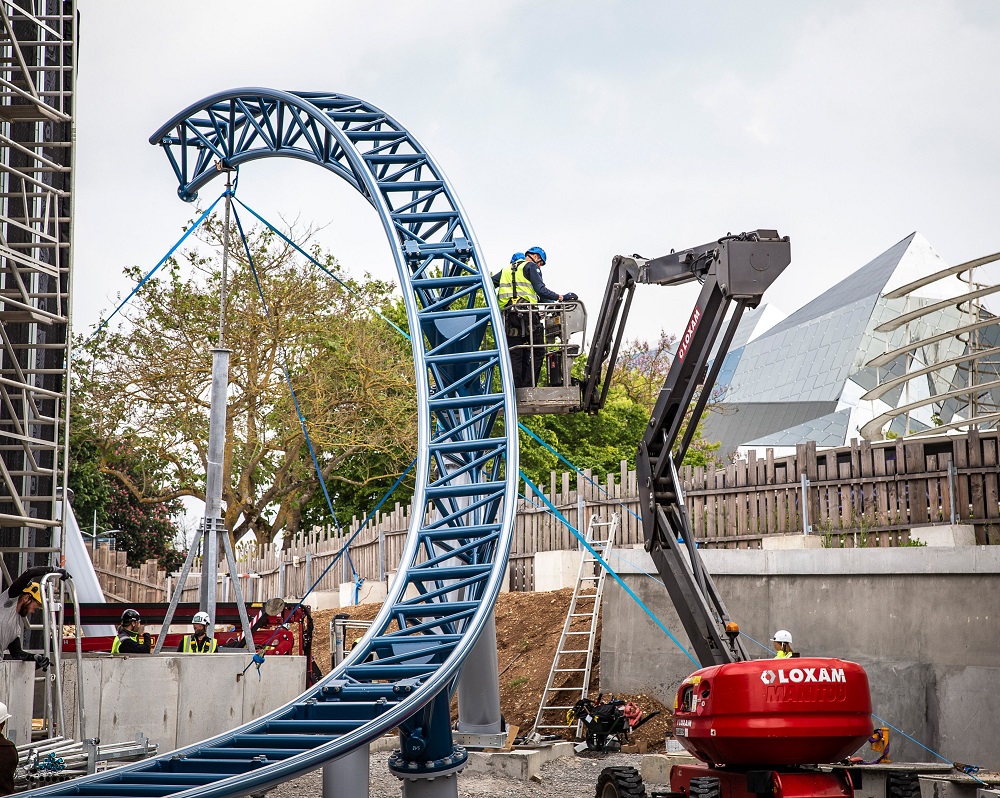 This coaster seems like it will be a great family coaster. Very few people have experienced either a spinning coaster or a drop track, and despite its low height, the use of tunnels and launches will help create a thrilling ride for all.
Intamin seems to be on a roll with incredible coasters, and it would be awesome to see one of these come to North America. Universal and SeaWorld seem to be the most likely companies to purchase one since they have worked with Intamin in the past. Universal's Islands of Adventure debuted Hagrid's Magical Creatures Motorbike Adventure this year, a family launch coaster with a freefall drop track. Next year, Busch Gardens Williamsburg will debut Pantheon, North America's fastest multi-launch coaster with a 180′ vertical spike and top-hat element.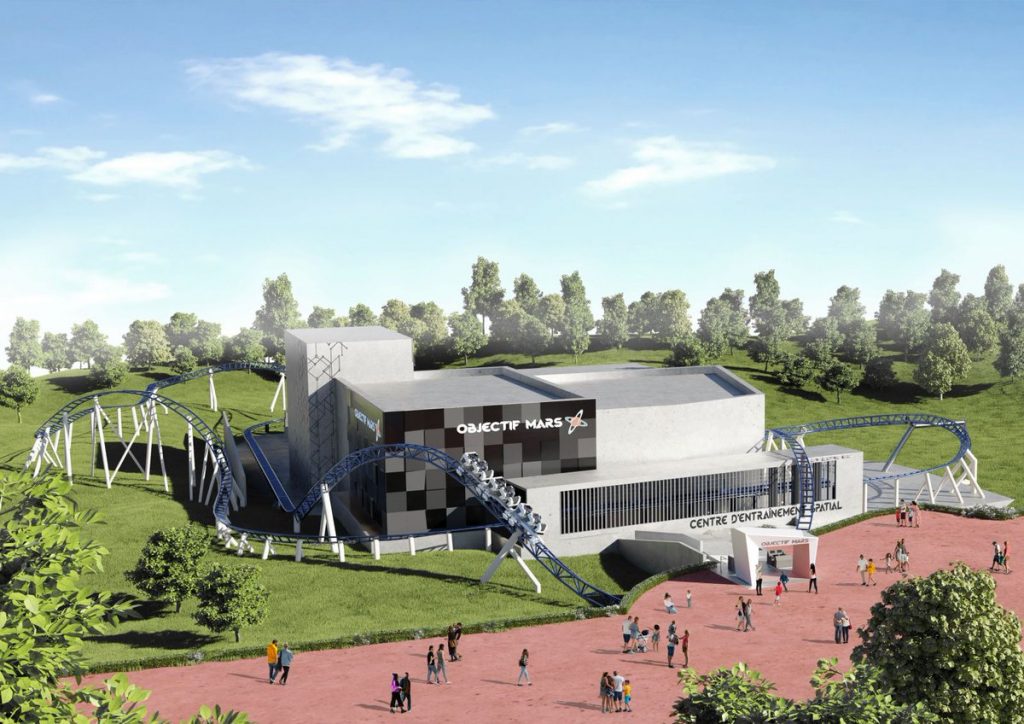 A coaster like Objectif Mars would be a great fit in parks with a large family audience. SeaWorld San Diego seems to be looking for a coaster to occupy its Wild Arctic building, and a family spinning coaster would add a new experience to its already family-friendly lineup. This is most likely pure coincidence, but the fact that this coaster has an indoor section and stays low to the ground would make it perfect for the San Diego park's height restrictions. Whether or not this will come to any American park in the near future, Objectif Mars looks to be a fun, innovative coaster that will serve the people of France well.
Stay tuned for more from theme parks around the world, and be sure to get social with us on Facebook and follow along with us on Twitter @BehindThrills for the latest updates!
For our latest theme park videos please be sure to subscribe to us on YouTube!