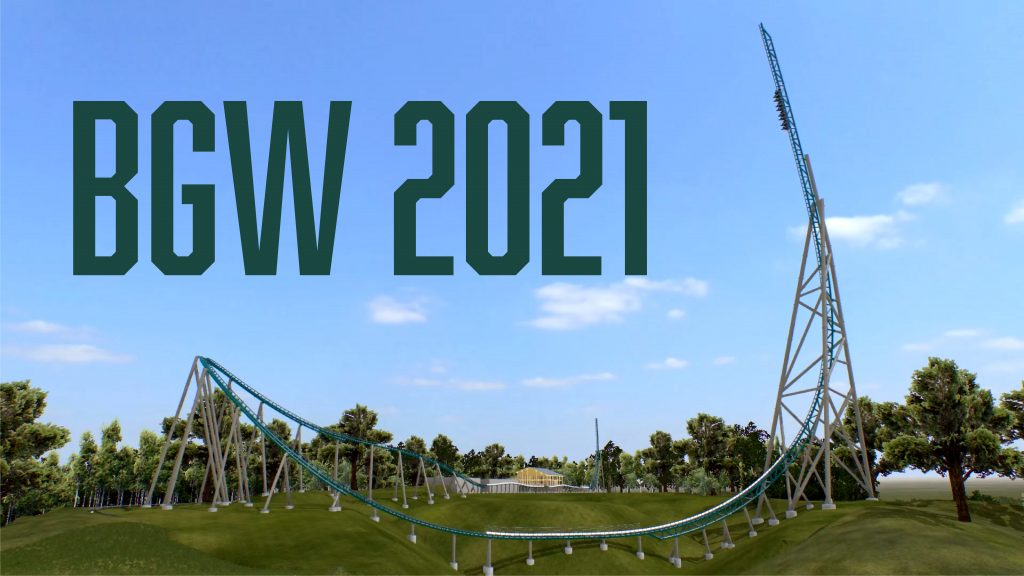 Construction of Busch Gardens' 2020 coaster, Pantheon, is well underway, but is the park planning something even bigger for 2021?
According to BGWFans.com, a site dedicated to tracking everything new at the Virginia park, the answer is a resounding YES. Earlier this year, the park applied for a 355′ height waver, the tallest in the park's history. And after uncovering additional plans for the station and possible sections of footers for this 2021 project, the likelihood of a coaster addition became greater and greater. Now, BGWFans.com has uncovered a series of documents that allegedly display the ride's layout.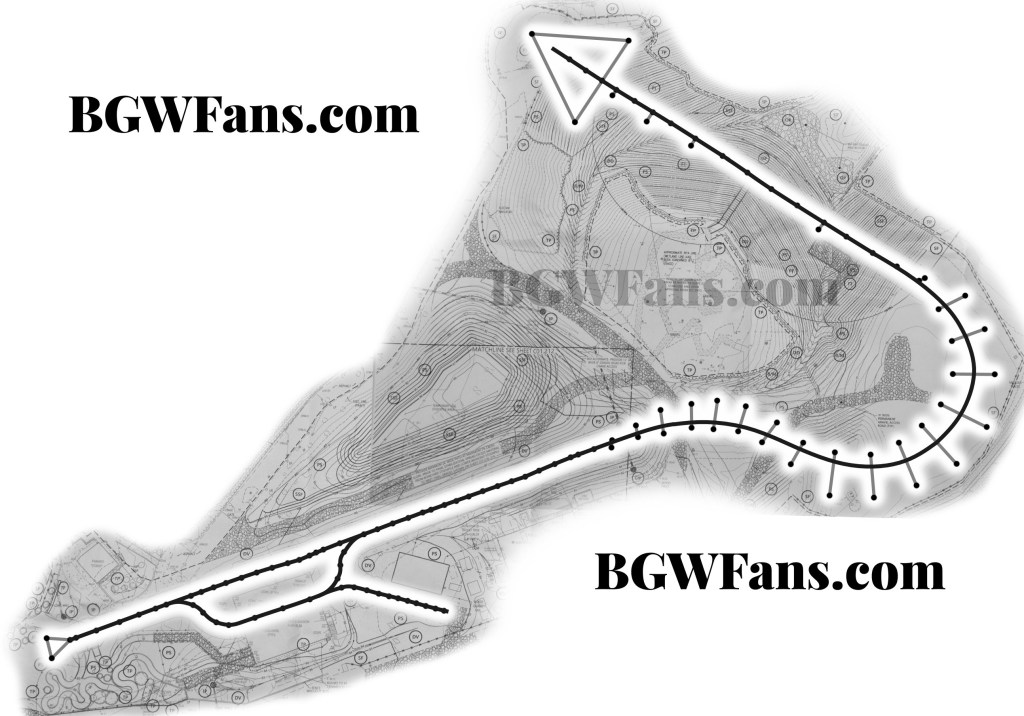 The Plans
According to the published plans (which can be found here), Busch Gardens Williamsburg's 2021 addition will be a massive launch coaster. The new attraction will re-use the Drachen Fire station building, which has sat dormant since 1998. After loading into the trains, riders will enter a switch track launch sequence similar to those found on Pantheon and Soaring with Dragon. The first launch will be backward, sending the train into a smaller spike. Once the train builds up tremendous speed, it will accelerate into a very tall turn. Next, the train will go into a second launch sequence which terminates in a very tall spike. Riders will experience seconds of weightlessness as the train comes to a stop and begins to plummet hundreds of feet towards the ground. The train will go through the same elements backward until it re-enters the station.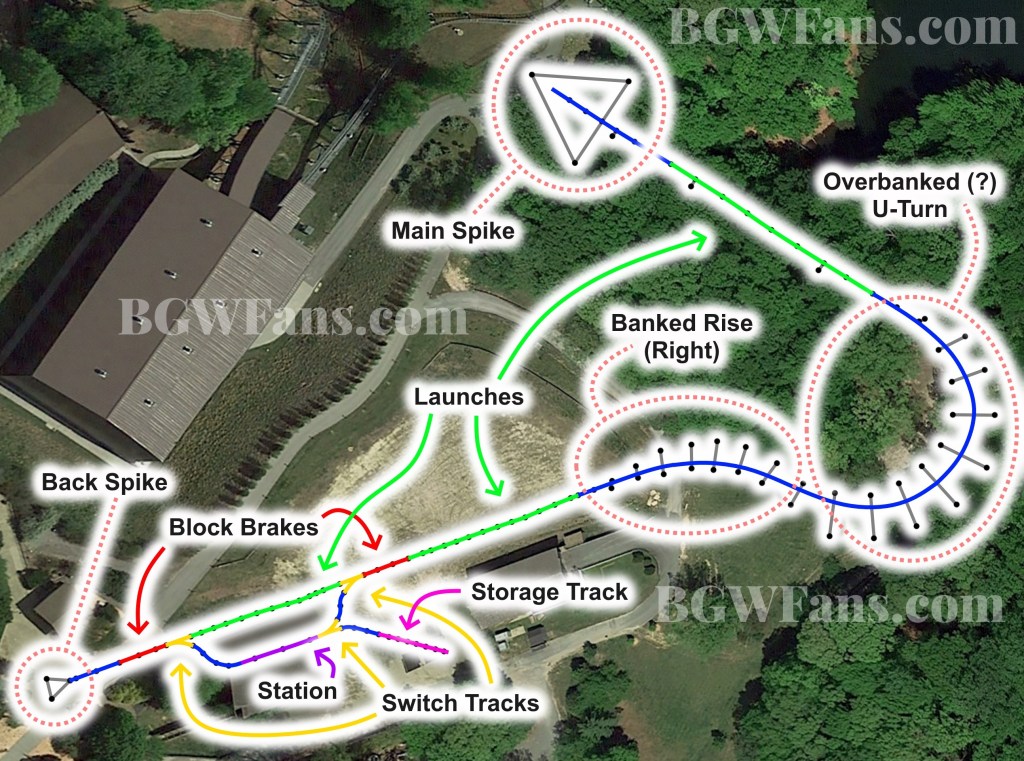 Although the specific details of the coaster such as height, speed, and color are not precisely known, we can make some very good approximations about the ride. Due to the area's terrain, the project could attain a maximum of a 375′ drop, although the actual height may be less. If built out to its maximum height, the coaster would be the tallest coaster in Virginia, the tallest Giga-Coaster in the world, and the fourth tallest roller coaster in the world.
In addition to these amazing blueprints, BGWFans.com collaborated with Intim305 and Jake Anderson to produce a simulated layout describing what riders may see:
Analysis
These plans show that the Williamsburg park will be building two massive coasters back-to-back. This is all part of a rumored package deal with Intamin, who has worked closely with SeaWorld in the past few years. Some recent projects include Wave Breaker: The Rescue Coaster at SeaWorld San Antonio (2017), Infinity Falls at SeaWorld Orlando (2018), and Pantheon at Busch Gardens Williamsburg (2019). In addition to this rumored Busch Gardens coaster, Intamin is also rumored to be the manufacturer of a potential coaster coming to SeaWorld San Diego in 2021.
The Giga-Launch Coaster will undoubtedly draw comparisons to other coasters in the park, namely Tempesto and Pantheon, which use a similar launch system to achieve top speed. Although it is somewhat redundant to have multiple rides with the same type of launch sequence, the ride experiences on these coasters will be totally different. The switch track launch design is becoming more popular in the industry due to its low cost and ease of maintenance, so it shouldn't come as a surprise if it becomes more prevalent at other parks in the future. There are also ways for this coaster to have distinct elements such as a potential beyond-vertical or twisted spike, unlike Pantheon's strictly vertical spike.
Although the ride will most likely be relatively short compared to other coasters at the park, it will still be a thrilling attraction nonetheless. Pantheon will most likely provide a better overall experience, but the 2021 attraction will still be immensely popular among the general public. We shouldn't immediately jump to conclusions about this project, though, considering that we aren't even completely sure about which elements the ride will contain. What we are sure about, though is that it would be a totally new concept from Intamin. It will definitely be exciting to track the progress of this new coaster, considering that work is expected to begin very soon.
Once again, thanks to BGWFans.com for providing these amazing blueprints. Make sure to check out their article as it goes much more in-depth. They've always been on top of what the park is up to, so make sure to give them a follow!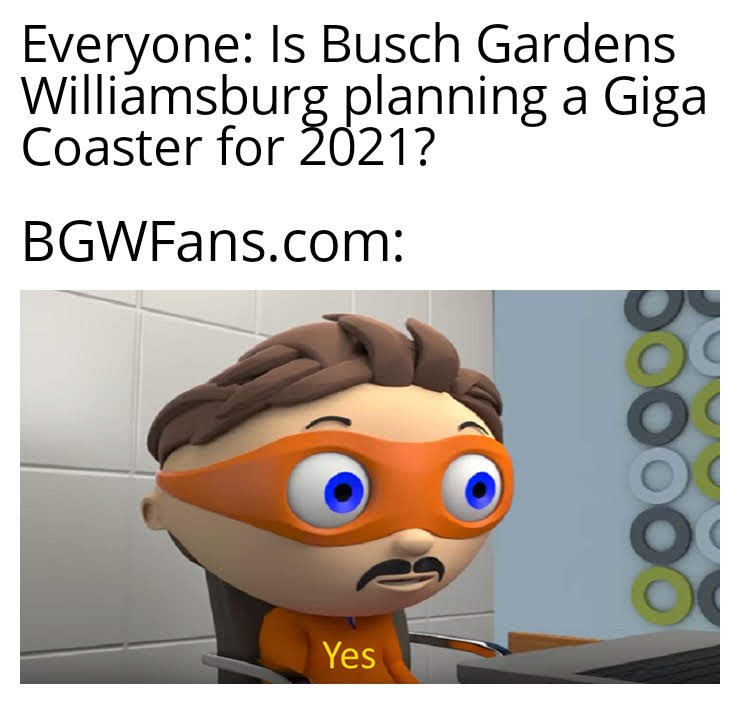 Stay tuned for more from Busch Gardens Williamsburg, and be sure to get social with us on Facebook and follow along with us on Twitter @BehindThrills for the latest updates!
For our latest theme park videos please be sure to subscribe to us on YouTube!
For more information about Busch Gardens Williamsburg, including tickets, visit the official website by clicking here!