Universal Parks and Resorts unveiled a brand new marketing campaign today titled "Let Yourself Woah" which is designed to capture the dynamic range of feelings a guest experiences throughout their visit to the parks. The ads remind families and friends to let go and live in the moment with those they care most about and immerse themselves in Woah-worthy moments – moments that the Universal family is dedicated in providing to their guests.
Universal wants to help them banish the boring, unleash their laughter, elevate their excitement, and we even 'Woah' out with them as they experience all Universal Parks and Resorts has to offer. It's that indescribable feeling guests have when they enter the parks for the first time or gaze upon the lift hill of 'Rip, Ride, Rockit', fly on a broom with Harry Potter, hear the roar of the "Hulk' roller coaster as it launches over the water, gaze upon Hogwarts Castle or feel the heat of the Dragon fire in Diagon Alley. It's finally getting that first sip of Butterbeer or Duff beer, battling aliens in "Men in Black' or even coming face to face with Velicoraptors and King Kong himself and having the pics to prove it.
Universal Parks and Resorts teamed up with comedians Kenan Thompson and Arturo Castro to embodied the outrageous sense of humor and carefree spirit of hilarious fun within the parks for the 'Woah' campaign. Kenan Thompson currently stars on 'Saturday Night Live' after getting his start on Nickelodeon 'All That' and 'Kenan and Kel' – both filmed on the Universal Orlando Backlot. Arturo Castro is best known from the Comedy Central series 'Broad City' and the Netflix series 'Narcos'.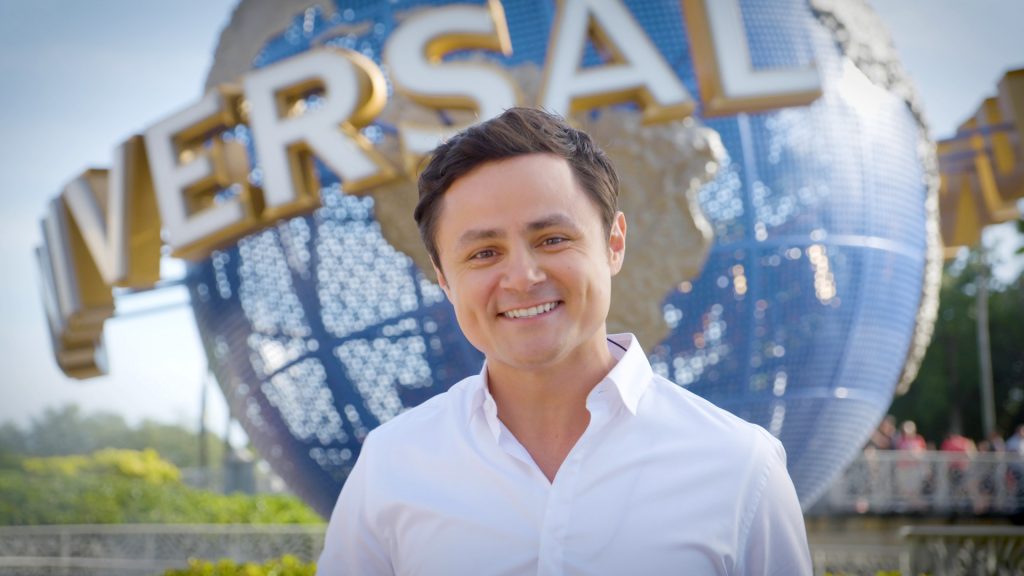 If you want to capture your own 'Woah' moment, Universal is currently offering special deals and packages, including a "Buy 2 Days, Get 2 Days Free" offer for Universal Orlando Resort, and saving up to $30 on online ticket purchases for Universal Studios Hollywood.
To see a Q&A with Kenan Thompson visit here: https://blog.universalorlando.com/destination/universal-woah-campaign-kenan/ or For more information about Universal Parks & Resorts, visit www.UniversalParks.com.