According to Mickey Updates, Seven Dwarfs Mine Train at Walt Disney World is on fire. The fire started late Saturday night at Magic Kingdom. The coaster just opened this summer at Walt Disney World as part of the New Fantasyland project. The coaster features swiveling cars, and family friendly drops and animatronics.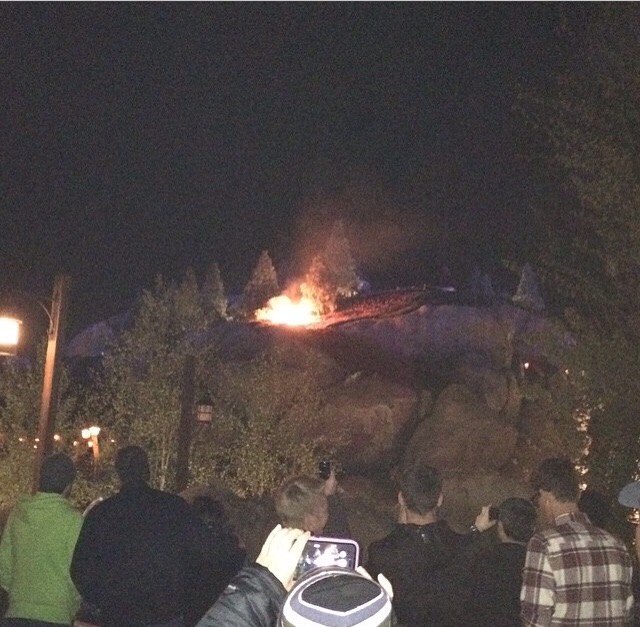 According to Twitter and those on the scene, the area has been cleared out. The fire appears to be on the bridge that the coaster travels on just before entering the mine. We're not 100% sure, but it appears to be caused by fireworks, and the dry, windy air that has brought cool weather to Central Florida.
Video-Seven Dwarfs Mine Train on Fire

There are no reports of injury, and the fire is contained at the moment to just Seven Dwarfs Mine Train.
This isn't the first time that Walt Disney World has had fireworks cause fire damage to parts of New Fantasyland, just last year the roof of Little Mermaid caught fire after sparks from fireworks ignited. There was no permanent damage, and no injuries.
Update
The fire was extinguished, and the ride reopened, according to several news reports. There was no damage to the ride itself, just to some decorative exterior portions of the ride.
Video-Go for a ride on Seven Dwarfs Mine Train
Stay tuned as we follow the story, and be sure to get social with us on Facebook, and follow along with us on Twitter @BehindThrills for the latest updates!
For more information about Walt Disney World, including tickets, visit the official website by clicking here!