Jack Hannah Weekend at Busch Gardens Tampa kicked off today. The event runs all of this weekend, and will also give guests to learn even more with a sleepover, and even a night safari. However, during the day Jack Hannah got guests up close and personal with several endangered species.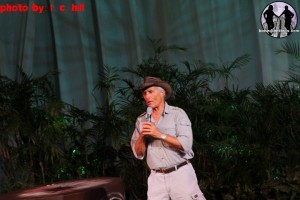 Jack Hannah started out the show by handing out autographed pics, and talking about all the endangered animals. He is known the world over for his conservation and education efforts and has been featured on shows like Conan O'Brien and David Letterman.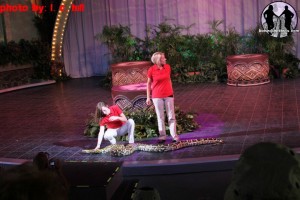 Jack even brought out an adorable duo, a cheetah and Labrador that have been together since they were both very young, much like the baby cheetah and puppy that are now together in Jambo Junction at Busch Gardens.
For more information about the Jack Hannah Weekend, visit the official site.
More pics from Jungle Jack's show:
[flickr-gallery mode="photoset" photoset="72157626535737571″]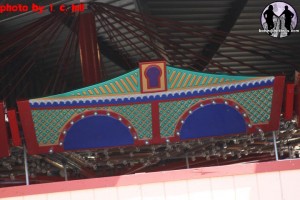 Meanwhile over at Timbuktu, the carousel is finally, and slowly making a return.
And we did promise some Cheetah Hunt news. It's making full circuits now. And even more so, the 2nd floor of Crown Colony is now open, making it even easier to get closer to the construction. Word we were hearing around the park, is that the Skyride will reopen next week. Of course, it does share the same building as Cheetah Hunt, so thats a tough call if it will open earlier than Cheetah Hunt or not.
Cheetah Hunt makes a full test run under and over the bridge:
More Cheetah Hunt pics:
[flickr-gallery mode="photoset" photoset="72157626535755351″]