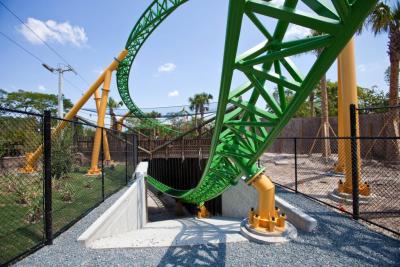 Cheetah Hunt is really coming together nicely with gravel and everything laid down and ready to go. Are you ready for May 27th? It's only a few weeks away. The rest of the pictures kind of speak for themselves, honestly. Things look really good! Completion is right around the corner!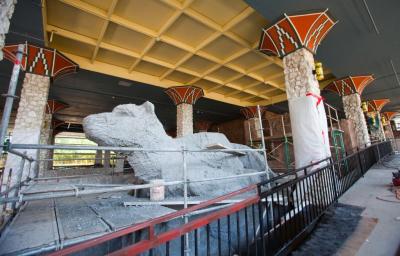 This doesn't look like it's quite ready yet, but there's a giant Cheetah statue inside the station/queue line. Something that we didn't expect at all!
A shot of inside the queue line. If I'm seeing this correctly, the sign hanging from the ceiling marks the back row for the ride.
A close up of the Cheetah statues located at the entrance of the attraction.
Here's a look from inside the Cheetah Habitat.
This is pretty close to the original concept art for Cheetah Run. Guests will be able to view Cheetahs from here.
Good news, everyone. The entrance for Cheetah Hunt and Skyride have been separated. Hopefully it will help with crowds for those who are trying to get to the Skyride.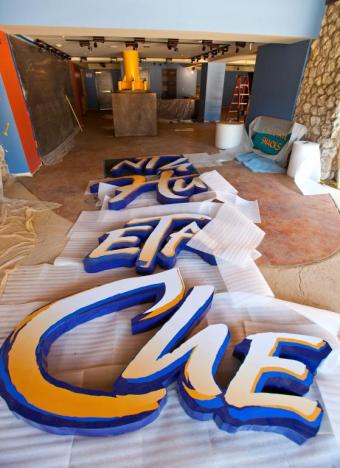 Here's the signage for the attraction. More than likely, this is what will go up right over the entrance.
Our photo isn't as close, but we managed a shot of the signage laying inside the Cheetah Gifts shop.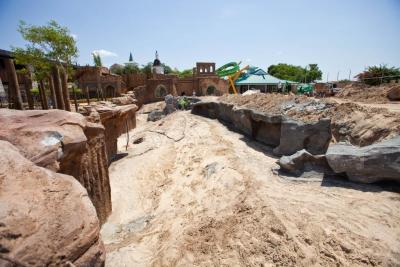 Looks like another shot of inside the Cheetah Habitat. Maybe we'll see water here?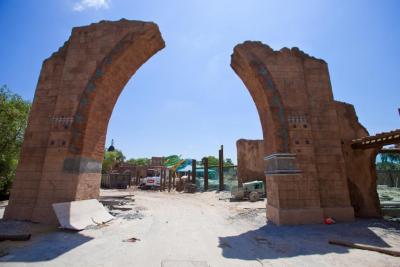 And then there's that 1/2 archway. I love how this was designed.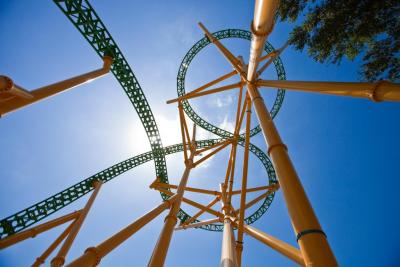 Last but not least, here's an epic shot from underneath the figure 8. All photos above courtesy of Busch Gardens Tampa(with the exception of the one with our logo). Stay tuned for a Cheetah Hunt update later today.
Highlights from today: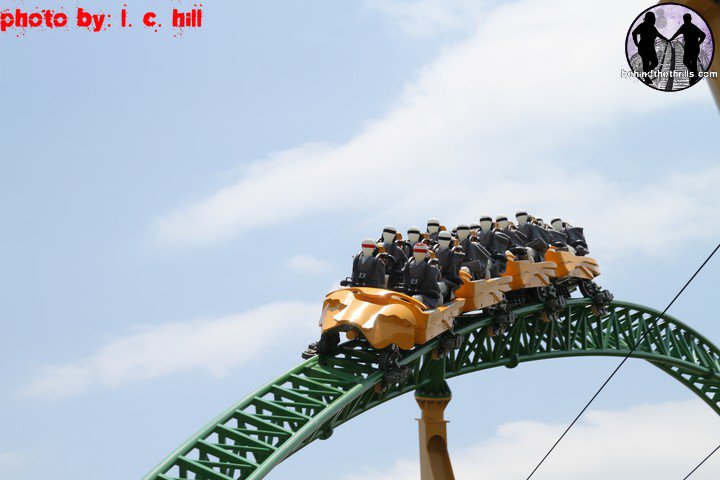 Cheetah Hunt is still testing with water dummies.. But wait, there's more! Some of the coloration and designs have yet to be applied to all the trains as well, this train looks like it did when the park received the first train.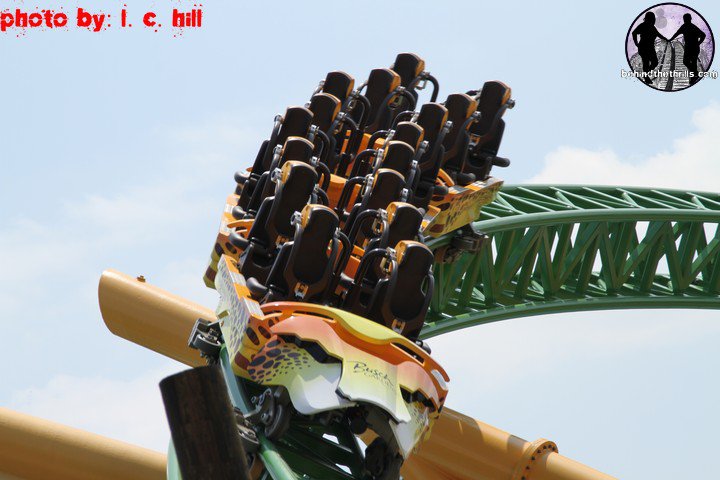 One of the two trains testing today was testing without water dummies.
Even more photos from today's update:
[flickr-gallery mode="photoset" photoset="72157626531348269″]