Legoland Florida is scheduled to open on October 15, which is officially less than four months away. The first Lego models for Miniland USA, the heart of the park, have arrived on site at Legoland Florida. The video below shows the models arriving and the beginning of their installment.
It took over 100 model builders world wide to build Miniland USA from start to finish. Legoland is currently working on the final stage according to Lego model project manager, Pat, which is installing the models for guest viewing.
Here's a view at one of the Lego models. Notice how beautifully detailed it is. From this angle, you can't even really tell it's made of Lego bricks, but it is!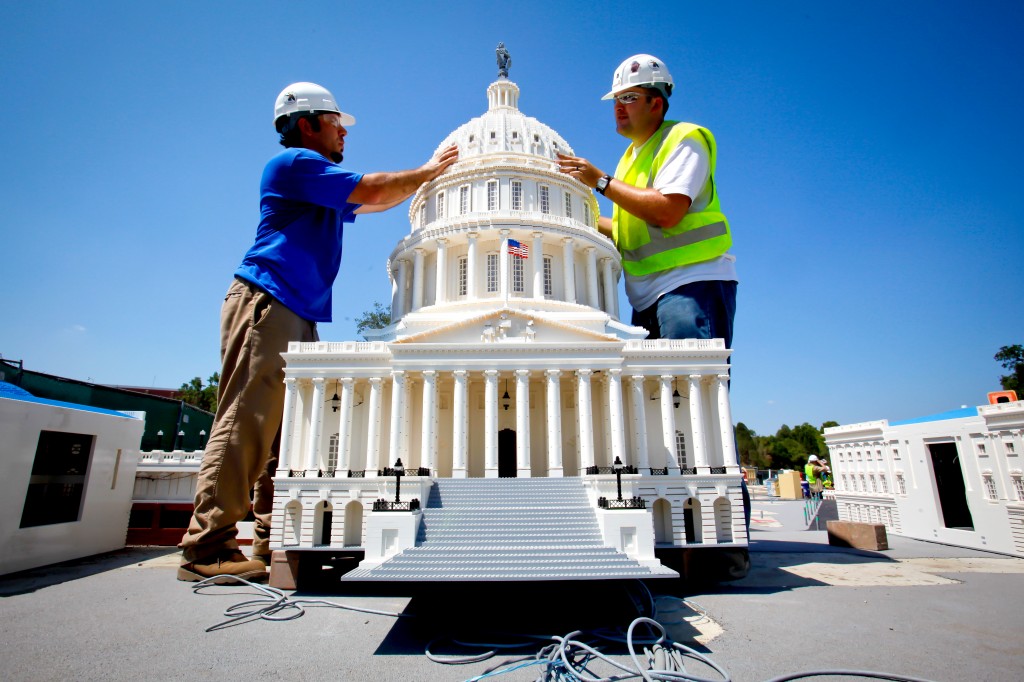 Here's a few more photos:
[flickr-gallery mode="photoset" photoset="72157626901234403″]
General Manager of Legoland, Adrian Jones, also takes us on a short walk around the park talking about the various lands and attractions that will be in the lands. During his walk around the park, he also gives us a good look at what's still going on behind those construction walls, as well as a great look at the gardens.