Legoland Florida has released their very own Android and iPhone app. The application is completely free for both platforms and great whether you are at Legoland or at home. The application not only provides great planning information, but great information in general about the park.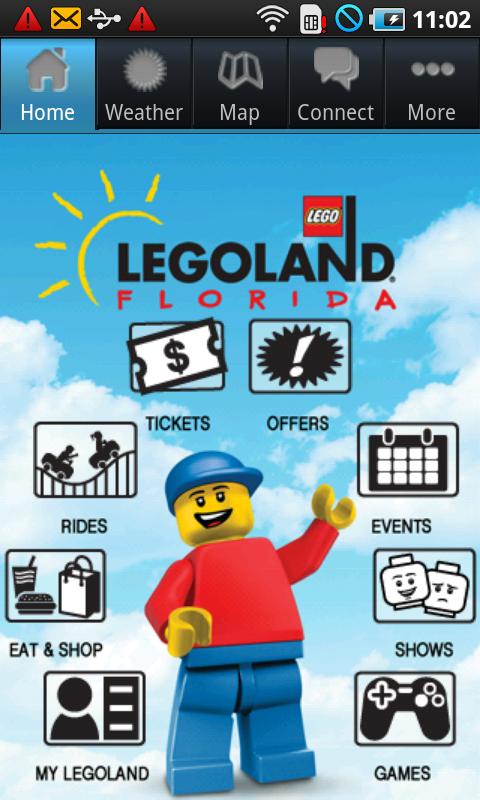 Application features:
Purchase tickets
Weekly/Daily weather forecast
Park Map
Connect with Facebook, Twitter, YouTube, Legoland Blog
Find my Car
Operating Days/Times
Directions
FAQ
Games: Trivia/Fun Facts
Show Times
The Park Map is a great feature. Not only does it show the map, but it has many different features, like rides, ATMs, and restrooms, that you can select and it will show up on the park map. Another great tool is the "Find my Car" feature. I can't tell you how many times I've forgotten where I parked after a long tiring day and had to spend extra time trying to locate my car.Whether you are at Legoland or planning to visit soon, the application has plenty of features to help you plan your upcoming trip or plan your day while in the park.
Click here to download the Android version.
Click here to download the iPhone version.