July in Tampa can be brutal. Temperatures have been in the high 90's, and the Florida summer is just getting started. What we need is a way to not only get cooler, but to think cooler. Busch Gardens Tampa is going to give you a way to do both! What's cooler than Christmas? How about a taste of Christmas in July?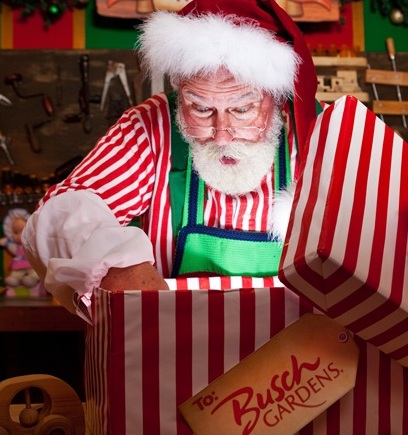 On Tuesday July 10th, Busch Gardens Tampa will give guests a little taste of Christmas when they open the Christmastown Preview Center.
Christmastown will open at the end of November with one of a kind shows,
Christmas gifts, special dining options and tons of lights. Christmastown will be a separate after hours event, meaning that it is not included with regular daytime admission. But if you're looking to get an idea what to expect at Christmastown then starting Tuesday yehe preview center will give you a peek, a taste and a feel of what Christmastowm will have to offer.
The preview center, located in Timbuktu will offer event details, photo ops, gift items and an opportunity to purchase advance tickets at discounted prices.
For more information, be sure to follow along with us on Twitter tomorrow as we tweet from the huge preview!
For information on Christmastown, visit the official website!