Another milestone has been reached in the complete transformation of Fantasyland at the Magic Kingdom at The Walt Disney World Resort. Big Top Souvenirs, the main gift shop for Storybook Circus has opened to the public and is selling sweet treats, and fun gits for all ages. In addition, work is continuing on The New Fantasyland as the December Grand Opening approaches. If that wasn't enough, our cameras spotted Cinderella's Castle getting decked out with icicles for Christmas. Yes, Christmas is over two months away, but it starts in less than a month at Magic Kingdom.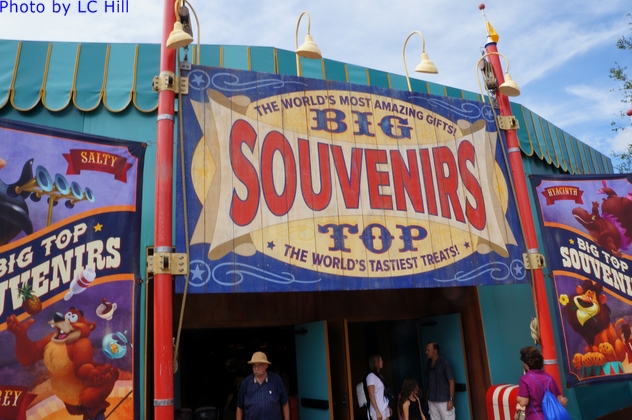 Big Top Souvenirs opened Sunday morning for guests wanting to shop under the big top.
httpvh://www.youtube.com/watch?v=5PMM-HoZmF0&feature=youtube_gdata_player
While the themeing is impeccable, the merchandise (for now) doesn't offer anything specific to that shop. Mostly everything you find here is found throughout the rest of the park as well.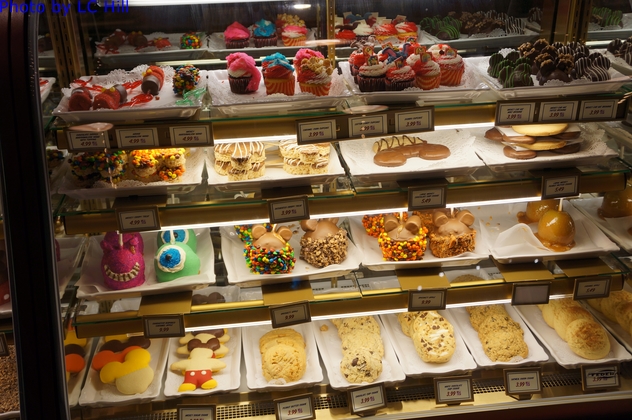 True to Circus form, there are tons of sweets for guests to purchase ranging from cupcakes to caramel apples and cotton candy. Because of Halloween, most of the treats are decorated like pumpkins and Jack Skellington.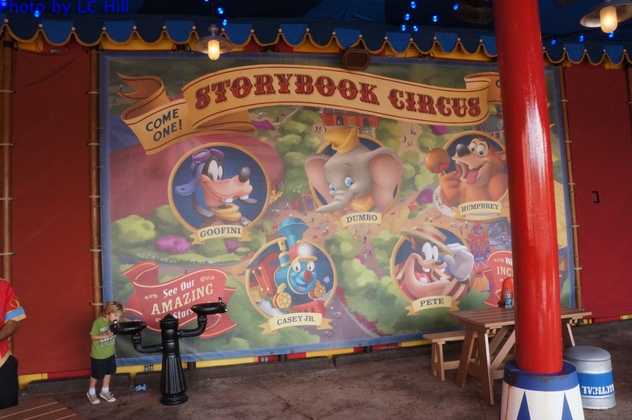 Elsewhere in Storybook Circus, you can now get fastpass return tickets for Dumbo, Barnstormer and Pooh. Plus more signs are going up and Pete's Silly Sideshow is still roped off. We can probably expect to see that opened within the next few weeks.
Over in Fantasyland we are starting to see a lot of projects finished off, while new projects are gaining speed.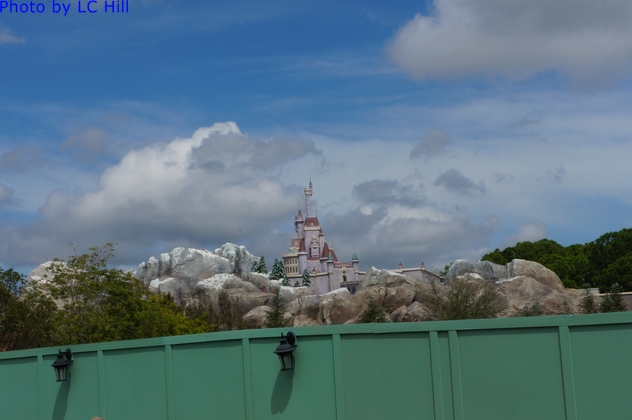 Be Our Guest has such an amazing far away look, the tiny castle on top of the mountains doesn't seem like it's really as small as it is, but really just a shadow of a castle far off in the distance.
While most people are just getting Halloween on the brain, Magic Kingdom is already getting Christmas ready to go. Time is actually growing short for Magic Kingdom as they start "Mickey's Very Merry Christmas Party" in just under a month. We were able to catch a glimpse of crews dressing the castle in lights, that makes Cinderella's castle sparkle and shimmer.
httpvh://www.youtube.com/watch?v=d-eUudkFYv8&feature=youtube_gdata_player

For more information on Walt Disney World, including tickets, visit the official website!