Cedar Point is fast at work on the monstrous Gatekeeper that will be the largest Wing Rider coaster in the world. In the dead of winter, that's a pretty big deal for those in the construction business in Ohio. Gatekeeper is helping to keep construction crews working through the winter, when jobs are usually scarce and construction is usually at a standstill. As the massive steel keyhole towers take place, it's abundantly clear that there is plenty of work to go around at Cedar Point.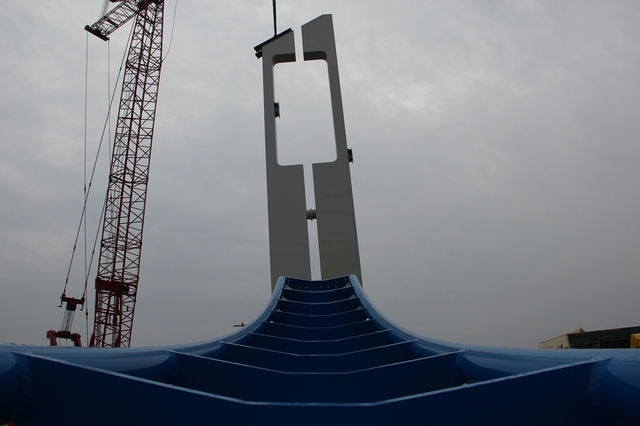 As the first of two towers goes up, it's the crews working through cold temperatures, and even snow that is keeping the project on track for it's May opening.
"We are proud to find the highly-skilled engineers and workers needed to build a world-class roller coaster like GateKeeper in our backyard," said John Hildebrandt, Vice President and General Manager of Cedar Point. "It's wonderful to see Ohioans become an integral part of the GateKeeper team, especially when this is a record-breaking attraction that will draw fans from around the world."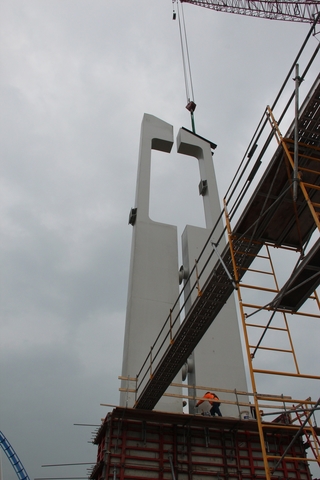 The $30 million dollar Gatekeeper is using workers from all levels including, masonry workers, steel workers and electricians. Firelands Electric provides the control wiring for the operation of the coaster and its lighting, including lights that illuminate the ride, station and walkway.  The company has worked on numerous Cedar Point rides in the past, including Maverick, maXair and SkyHawk.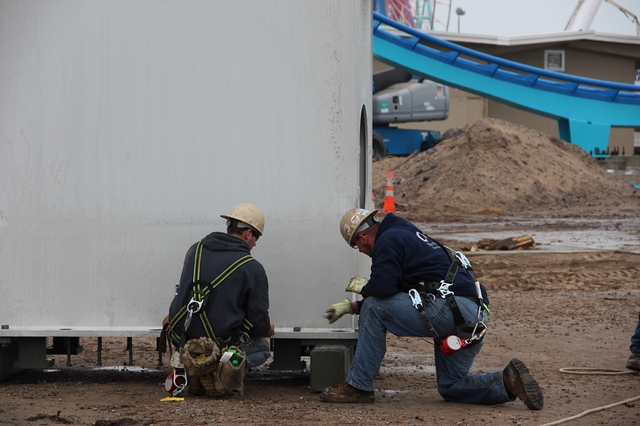 "The investments Cedar Point is making to expand its park will provide a needed boost to construction firms and the broader economy in Sandusky, statewide and across the country," said Brian Turmail, executive director of public affairs for the Arlington, Va.-based Associated General Contractors of America.  "As the park expands, thousands of construction workers and people employed in related professions will earn good wages and invest them back in a host of businesses throughout Ohio and the nation."
Check out our full gallery of Gatekeeper construction:
Cedar Point opens for it's 144th season, along with the brand new wing rider Gatekeeper on May 11th.
For more information, including deals on tickets and passes, visit the official Cedar Point website!