Get ready SoCal HAUNT Fans! The day you've been waiting almost a year for is here! Knott's Scary Farm tickets are finally on sale! Now is your chance to get your tickets to the 41st annual Haunt at Knott's Scary Farm, and also reserve your Skeleton Key and TRAPPED tickets before they sell out!
This year promises to be the biggest event yet, with a huge line up of haunted mazes, shows and Elvira! Guests can also reserve the all new Skeleton Key, while supplies last. Skeleton Key will take fans deeper into the mazes, and into the stories further. Regular guests will not have access to the special rooms that you unlock with Skeleton Key in five mazes.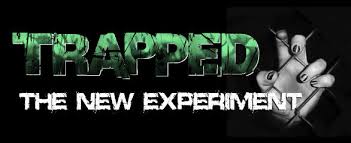 Last year Trapped was a sell out VIP experience. This year it's back, but it's new! You're not going to want to miss it. Last year it took Haunt to new places, this year it tramples those places and goes even further. To reserve your spot for Trapped a $60 dollar up charge is required and can be split up to 6 people for each run of the maze. Ages 18+ only.
Lastly those of you whom attend the pre-scare dinner are now able to reserve their spot prior to each haunt night. The pre-scare dinner involves a full buffet and chance to interact with Knott's Scary Farm monsters before the event begins. It's an awesome buffet and is usually a family friendly environment.
Knott's Scary Farm is the largest Halloween event on the planet with 13 mazes, 1000+ monsters, 4 scare zones and 9 shows so most nights may sell out when you throw the fact that Mistress of the dark, Elvira will be performing nightly. Not to mention TRAPPED will sell out quickly so reserve your spots ASAP, as will Skeleton Key. You can visit the official Knott's home page at www.knotts.com to order your tickets and reservations, so simply click here!
Be sure to follow along with @Knotts on Twitter!
For more updates and horrific information, be sure to follow along with us on Twitter @BehindThrills!