While the whole world was watching and hearing the wail of the Banshee at Kings Island, there was something else lurking in the darkness as the all new coaster made it's debut. It's a familiar beast, one that has been absent from the park for 31 years. In 2014, the non-stop fright continues as The Bat once again returns to Kings Island taking guests by surprise.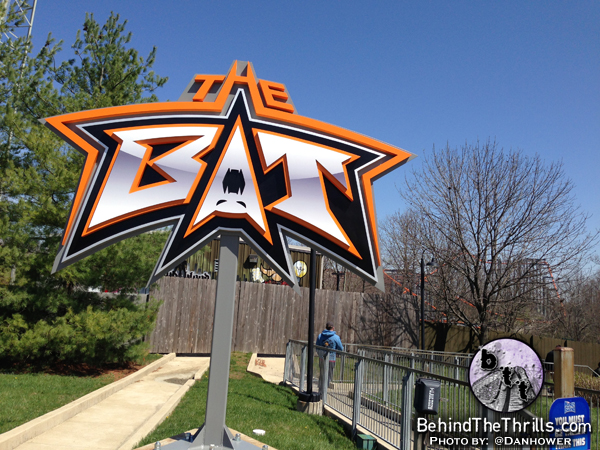 The original Bat coaster made it's debut in 1981, and was a piece of history. It was the world's first suspended coaster, as the cars would hang beneath the track and swing wildly back and forth between the posts. It closed in 1983 due to various incidents and problems.
Video-The Bat once again takes flight at Kings Island

Today, The Bat flies again, but it's only in name. The suspended coaster, originally known as Top Gun, has been in operation since 1993. It's a coaster that has proven to be a bigger improvement over the previous incarnation, and has been delighting guests for years.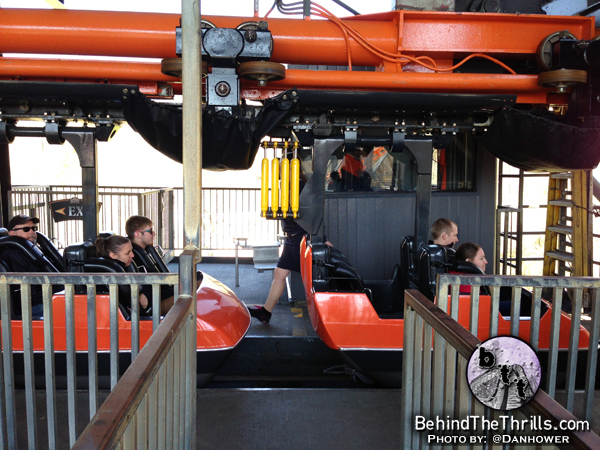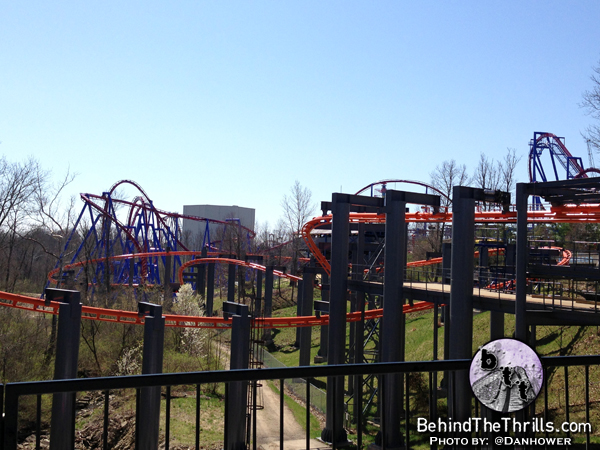 Top Gun became Flight Deck, and in 2013 the park announced that it would once again get a name change and become The Bat. The Bat mingles with close by Banshee, sporting new colors of black, grey and orange. The two coasters make up the park's "terrors of the night".
"The name fits the characteristics of the ride," Kings Island's vice-president and general manager Greg Scheid said. "Similar to a bat in flight, riders soar through the air, swooping, circling and diving unexpectedly as they enjoy this ride."
While Banshee is getting all the attention (and deservedly so), it would be nice to see Kings Island make a return to the original 1981 animated commercial that looks just like a Hanna-Barbera cartoon. The commercial would be fitting for the park, since Hanna-Barbera had a huge presence in the park for many years, with costumed characters roaming the park.
Video-Get nostalgic with the original 1981 animated commercial for The Bat at Kings Island
The Bat and Banshee are now terrorizing Kings Island together, as the park is now open for the season. Want to see the scream of the Banshee? Click here to see our full review, including hundreds of pictures and videos from the grand opening of the all new record breaking coaster.
Stay tuned as we bring you even more from Kings Island, and be sure to follow along with us on Twitter @BehindThrills for the latest theme park updates!
 For more information about The Bat, Banshee and the other line up of coasters at Kings Island, visit the official website by clicking here!