The Orlando Eye will be the new highlight of the Orlando skyline when it opens next spring. However, as of right now it's waiting for key components to complete the massive 420 foot tall wheel. Just this morning, one of those key components was installed as the massive hub found it's place on the construction site.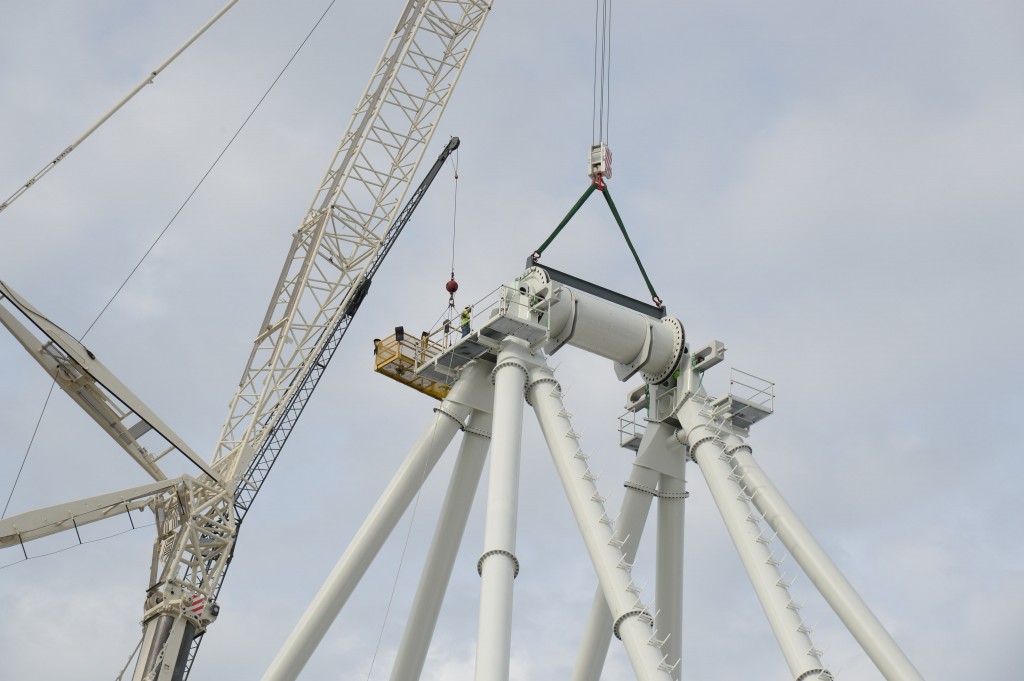 The massive 80,000 pound hub took the strength of a 600 ton mega crane to install. The all new piece sits exactly at the halfway point of the Orlando Eye. The piece ways the same as a Boeing 737 plane. It had to take a journey from across the ocean to get here, and is now in place.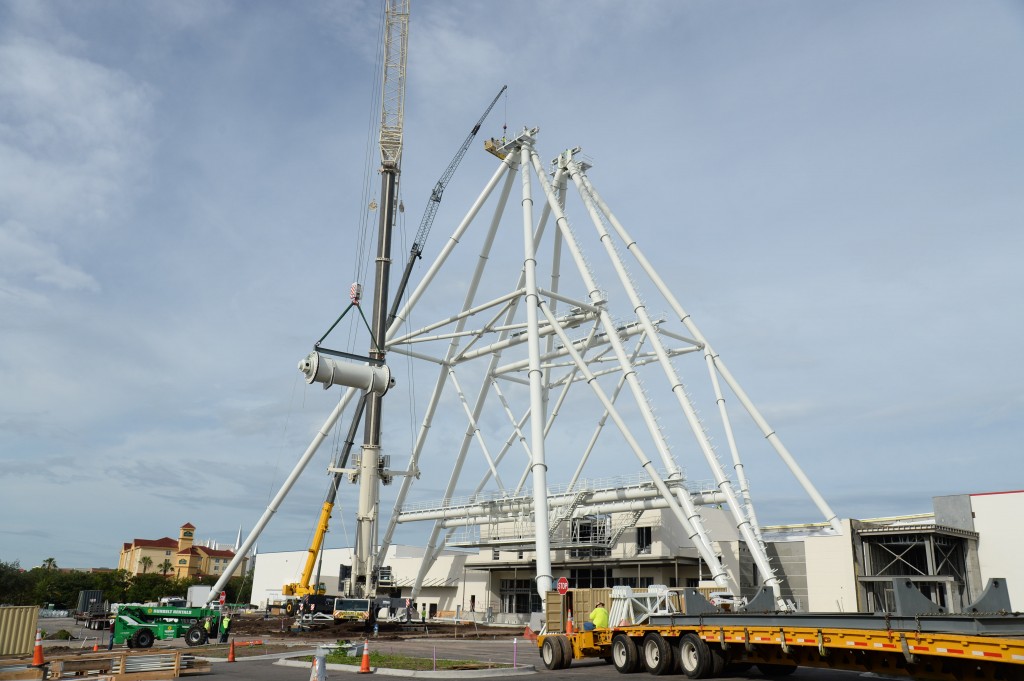 Now that the hub is installed, the spokes of the 420 foot wheel can be installed. Estimated completion date of the observation wheel is around November, but anyone going by will be able to see much of the construction happening daily.
Video-Watch the massive hub get installed on The Orlando Eye


The Orlando Eye is just one piece of the huge I-Drive 360 complex. The area is expected to not only have the Orlando Eye, but also Madame Tussauds, SeaLife Aquarium and several new shops and restaurants. The first restaurant, Yard House opened a few months back (click here to read the review), with several more expecting to come online soon.
Stay tuned as we bring you even more from I-Drive 360 and be sure to get social with us on Facebook, and follow along with us on Twitter @BehindThrills for the latest updates!
For more information about I-Drive 360, visit the official Facebook Page by clicking here!