Knott's Scary Farm is coming for it's 42nd year, and this year it's going to do what has never been done in a US haunt before. We just don't know what that is. On August 6th, however, we will find out, along with thousands of Knott's Berry Farm Annual Passholders just what this year will hold in store for Haunt. The event promises to be filled with surprises, new houses and much more!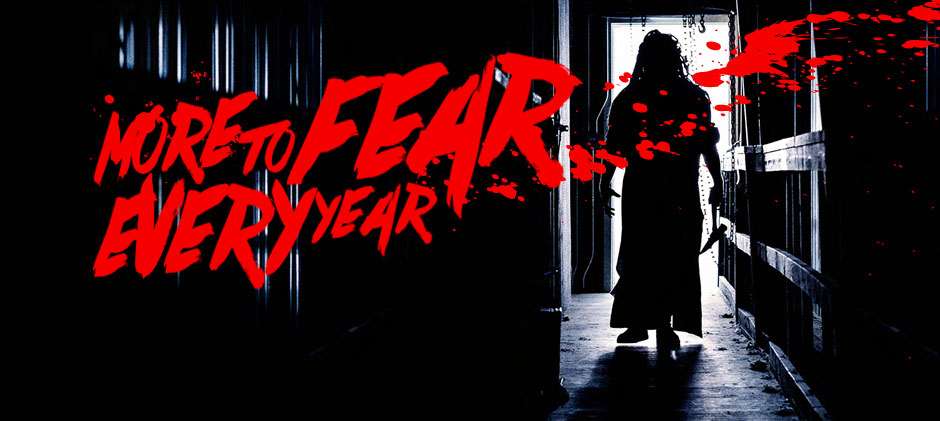 This year, Knott's promises that there will be more to fear this and every year as Knott's Scary Farm rolls out details for it's 42nd annual Haunt event. Just like last year, Knott's will open the announcement to annual passholders and give all the gory details about this year's event.
We already know that Elvira-Mistress of the Dark will return for yet another series of shows, and we also know that Fast Lane with Skeleton Key will return as well. Elvira's show was such a huge success last year that the park just had to bring her back. Skeleton Key allows guests to purchase not only front of the line access, but also gives them extra horror in certain houses, as the story is unlocked and extended.
Knott's promises that there will be several new houses, but what we are most interested in is that extra special surprise that has never been attempted at a US theme park. It's an all new interactive element that is coming just to Haunt. Any guesses?
There's also a huge panel of guests that is coming out to the event to talk about this year's Haunt.
Video-Take a peek at the annual passholder announcement from last year!

Here's the scheduled list of appearances for this year:
         Elvira – Mistress of the Dark
         Lara Hanneman, Knott's Scary Farm Creative Director
         Julie Owens, Director of Live Shows
         Jeff Tucker, Supervisor of Park Shows
         Brooke Walters, Design Supervisor
         Daniel Miller, Design Specialist
         Timothy "Gus" Krueger, Design Specialist
         Jon Cooke, Assistant Designer
Annual Passholders should have received information about the event via email, or will be soon. New mazes, new shows and of course that super secret new surprise will all be announced August 6th! While many are still celebrating summer, August just can't get here soon enough!
Stay tuned as we bring you more Haunt goodness from Knott's Scary Farm, and be sure to get social with us on Facebook, and follow along with us on Twitter @BehindThrills for the latest updates!
For more information about Haunt at Knott's Scary Farm, or to purchase an annual pass, visit the official website by clicking here!