Coca-Cola initially introduced their PlantBottle in 2009 as the first recyclable PET plastic bottle that was partially made from plants. Since it's introduction, more than 20 billion PlantBottle packages have been distributed across more than 31 countries around the globe. That's saved more than 450,000 barrels of oil! Coke's PlantBottle technology switches traditional plastic resins with natural sugars that are found in plants, which means for a smaller carbon footprint with fewer fossil-based ingredients being used in products.
SeaWorld and Busch Gardens announced today that they have adopted Coca-Cola's PlantBottle technology by creating the first-ever commercially avialable refillable cup made with PlantBottle technology.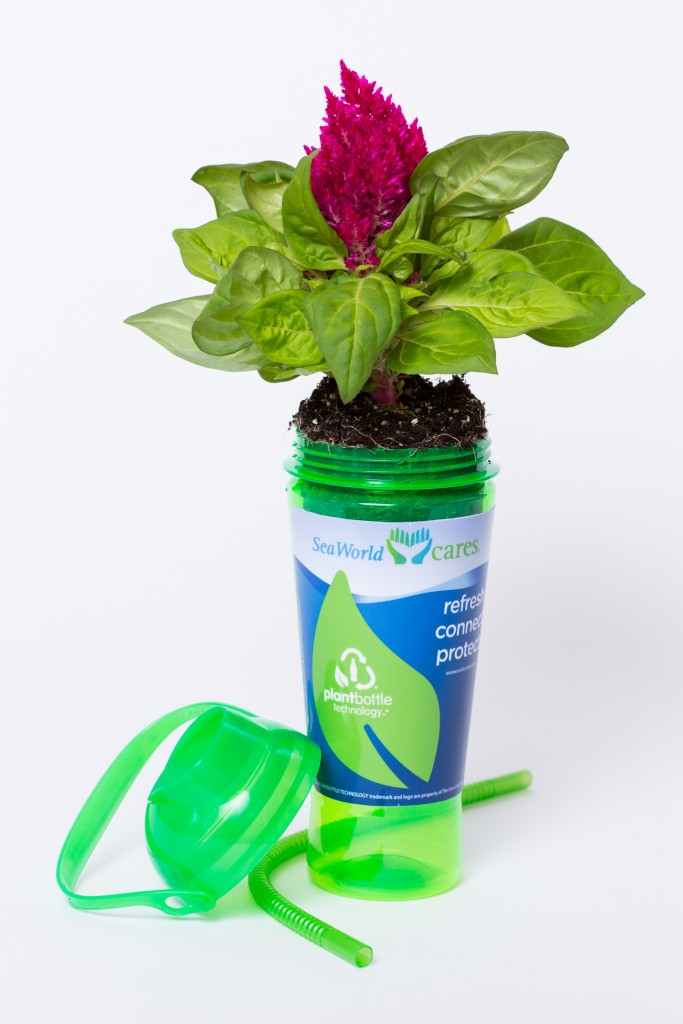 "Working together, our two companies are using our resources and reach to inspire people to make a difference," said SeaWorld Parks & Entertainment Corporate Vice President of Culinary Operations Andrew Ngo. "Our friends at The Coca-Cola Company share our commitment to conservation, our passion for the planet, and our innovative approach to consumer experiences. Even more important, this appeals to our guests, who expect and reward recycling and sustainability."
SeaWorl'd switch to PlantBottle souvenir cups is expcted to remove about 35 metric tons of carbon dioxide emissions on an annual basis. That equates to roughly 80 barrels of oil every single year. The switch to PlantBottle technology isn't the end, however. SeaWorld has plans to switch all of their souvenir cups to use PlantBottle technology in the future. SeaWorld is also actively exploring opportunities to incorporate the PlantBottle technology for potential use in the development of other merchandising opportunities.
SeaWorld is also paternered with Coca-Cola on two other iniatives that promote conservation and sustanibility. In 2013, SeaWorld introduced "The Cup That Cares", a refillable souvenir cup that utilizes RFID technology to calculate the amount of carbon guests are keeping out of the air by refilling their cup. Also, SeaWorld serves all their fountain beverages (beverages that aren't souvenir cups) in paper cups made of 85% renewable resouces. That's a sizable commitment for the company, as company wide, SeaWorld Parks and Entertainment uses 14.6 million paper cups between their 11 theme parks nation wide.
"Once we fully realized the power of PlantBottle technology, we knew it had real-world, global applications well beyond our own products," said Scott Vitters, general manager, PlantBottle packaging platform, The Coca-Cola Company.  "This collaboration with SeaWorld demonstrates that PlantBottle technology can be applied anywhere that PET plastic is traditionally used, but with a lighter footprint on the planet."
These refillable souvenir cups will be available at both SeaWorld Orlando and Busch Gardens Tampa for roughly the price of souvenir cups (they're usally around $8 – $10) and they can be refilled with a fountain drink for about $1 per refill and can be refilled with ice water free of charge.
For more information about SeaWorld, click here to visit the official website. And for more information about Busch Gardens Tampa, click here to visit the official website.