It's been a huge few years for Legoland Calfornia as it continues massive growth becoming one of the premiere tourist destinations in Southern Calfornia. In 2013 it saw the opening of the huge Legoland Hotel, this year the water park was doubled in size with the addition of the Legends of Chima water park, and the trend of unprecedented growth will continue next year, in 2014 with the addition of the LEGO Friends Heartlake City, and Star Wars Mini-Land expansion. Legoland California held a press conference on Thursday where they announced all of the park's new offerings.
The new Star Wars Mini-Land addition is said to include a huge, near minifig scale replica of the franchises iconic Death Star. The recreation of the space station will spans 6-feet across and offers guests the chance to view iconic film scenes made of LEGO bricks that were filmed inside the Galactic Empire's space station. This includes the famous trench run scene where Luke Skywalker maneuvered his X-wing fighter through the combat zone and trench to blow-up the station and its planet destroying super laser. LEGO models of Stormtroopers, a Rebel X-wing fighter pilot and an Imperial Star Ship pilot will be on display. Guests can also use their imaginations to construct their own LEGO spaceships at building stations.  LEGO Star Wars Miniland Death Star is opening just before the Park's annual LEGO Star Wars Days happening March 7 and 8, 2015.
"In 2011 we were the first LEGOLAND in the world to open LEGO Star Wars Miniland and the success and popularity that it has had throughout the years is out of this world," said Ronchetti. "Our guests have asked us to bring the Death Star to the experience, and we're excited to be able to do that next year!"
See highlights from the press conference announcing what's new in 2015!
LEGOLAND California is making a significant investment in LEGO Friends Heartlake City, opening summer 2015. This new addition will be based on the popular girl's brand of LEGO products.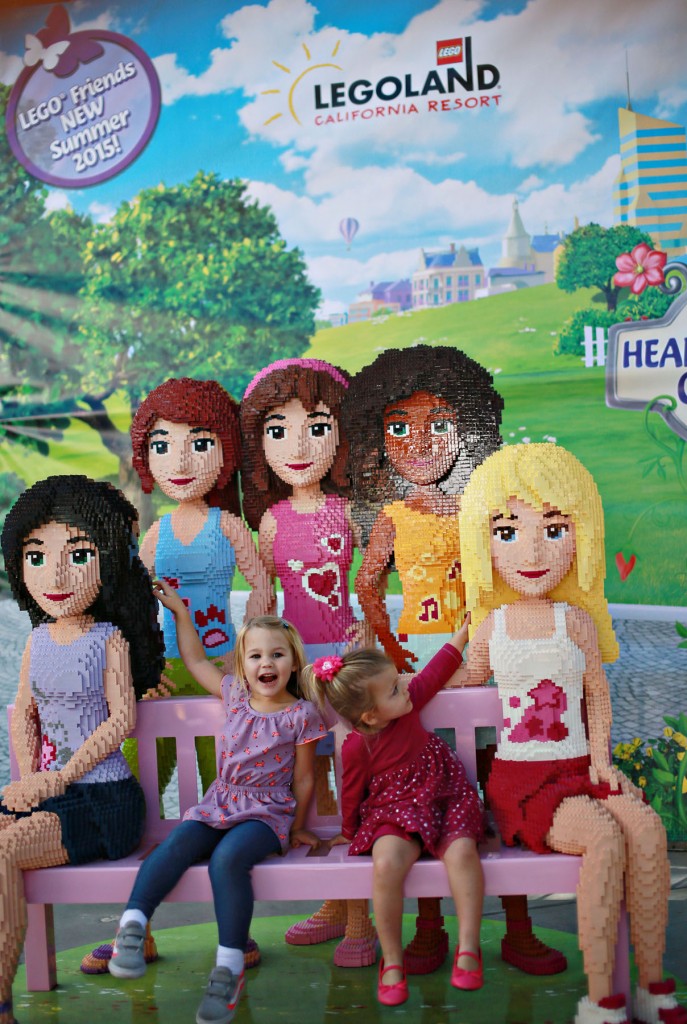 The new area is based on one of the LEGO Group's hottest toy lines "LEGO Friends", which focuses on the lives and personalities of five girls: Mia, Olivia, Andrea, Stephanie and Emma. The new area invites guests to sing along with Andrea at her tour bus, stroll through LEGO horse stables, enjoy a building activity at one of the LEGO brick tables and go for a horseback ride on the carousel in Mia's family ranch.  The adventures are endless for guests as they enjoy living like LEGO Friends for a day in Heartlake City. The concept art shows a new water play area, a performance stage, as well as a carousel attraction and much more.

We are greatly looking forward to seeing the new additions in person in 2015. The brand new Death Star addition of Star Wars Mini-Land is expected to open in early March 2015, and guests can expect Lego Friends Heartlake City to open early Summer 2015. For more information of Legoland California be sure to visit their official homepage at http://california.legoland.com/
Stay tuned for more from LEGOLAND Parks, and be sure to get social with us on Facebook, and follow along with us on Twitter @BehindThrills for the latest updates!