Six Flags Great Adventure in New Jersey is going to put you to the test. Can you best the Batman? Sure, you've met the challenge before, headlong and survived, but this summer guests at the East Coast Coaster Capital will have a new challenge. Battle the bat, backwards!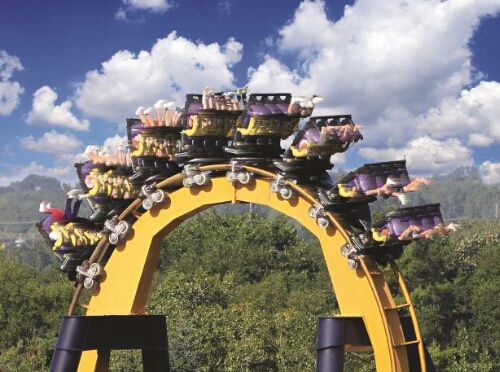 The park has announced that Batman:The Ride at Six Flags Great Adventure will be taking guests backwards! The ride is an inverted B&M Coaster that hangs riders below the track. Traditionally guests can see every single loop, twist and turn, but now guests won't see it coming.
The coaster will be backwards for a very limited time, and will only be running from July 4th until September 7th. The ride features top speeds of 50 mph, and goes upside down a total of five times. The coaster is only one of the huge happenings at Six Flags Great Adventure for the 2015 season.
The park will also be adding the "super loop" flat ride, El Diablo:Loop Coaster. While the park boasts that it's another coaster, it's actually a flat ride that is found at many state and county fairs.
Stay tuned for more from Six Flags, and be sure to get social with us on Facebook, and follow along with us on Twitter @BehindThrills for the latest updates!
For more information about Six Flags Great Adventure, including tickets, visit the official website by clicking here!