Harry Potter has been an iconic character in the literary, movie world, and theme park industry for quite some time. While the adventures of Harry Potter have been quiet, they are about to pick up right where they left off from 1986. 1986? Wait, you didn't think we were talking about THAT Harry Potter did you? An all new Harry Potter animated series us heading to both the big screen and TV, but before you break out your magic wands, you might want to wait.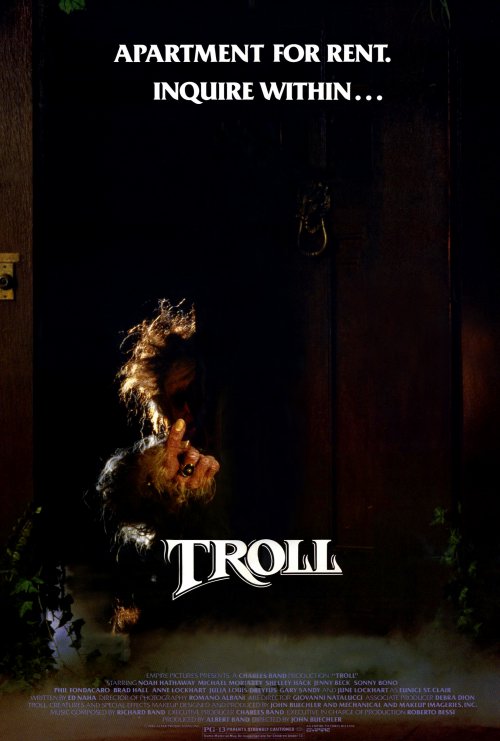 The 1986 movie, Troll, features a character named Harry Potter. The character has been around since before J.K. Rowling thought to pen the book about "the boy who lived". In fact, Troll is more known for it's sequel, Troll 2- which is better known as one of the worst films ever created.
Now, 30 years later, Troll is getting an animated sequel, as well as an animated series. The new series will revisit the world created by the 1986 film, and is shooting for a 2017 release. The filmmakers are also working with Harbin 'Window to Eurasia' Theme Park in Northern China for a "Troll"-themed venue and branding program based on the film's characters, including Harry Potter Jr. Yes, China could have a theme park attraction based on Harry Potter…just not THAT Harry Potter.
"The original 'Troll' film has achieved cult status" said Producer John Carl Buechler "based upon its success we believed that the timing was right to produce an updated 3D animated version for a whole new generation of filmgoers."

"We are already in pre-production. We have the financing in place and a strong international distributor." Added
Co-Producer Peter Davy "We are envisioning a series of animated sequels along with an animated TV series."
This smells of a lawsuit ready situation, and it appears that no magic will be able to help it. Still, the original Troll films (more Troll 2) have indeed reached cult status, and there are many who think that Troll could make for a great animated film. However, if we're being honest, the whole thing is just to capitalize on the name "Harry Potter" which they did use first, but not as successfully as Rowling did.
But in case you were still confused, the filmmakers did release this statement as well:
The reprise of "TROLL: The Rise of Harry Potter, Jr." has not been prepared, approved or licensed by any entity that created or produced the J.K Rowling series of Harry Potter books or the Warner Bros. series of Harry Potter motion pictures. TROLL: the Movie LLC is not affiliated with J.K.Rowling or Warner Bros nor has this motion picture been endorsed or authorized by J.K.Rowling or Warner Bros. The characters "Harry Potter" and "Harry Potter, Jr." depicted in TROLL are not related to, or inspired by, the book and film characters of J.K.Rowling and Warner Bros.

Harry Potter and Harry Potter, Jr. and his family were characters in the 1986 motion picture "TROLL" which was independently created and distributed 11 years before J.K. Rowling's first Harry Potter book was written and published.
Check out the trailer for the original Troll film.
http://www.youtube.com/watch?v=2oVRiVhWspE
Coincidentally, Universal Studios Hollywood is opening The Wizarding World of Harry Potter in 2016.
Stay tuned for more Harry Potter fun, and be sure to get social with us on Facebook and follow along with us on Twitter @BehindThrills for the latest updates!
For more information about the Wizarding World of Harry Potter at Universal Studios Hollywood, including tickets, visit the official website by clicking here!